Anti-Aging Beauty Tips: for a youthful face and neck naturally
Looking for natural solutions to look less tired or just age well? Don't know where to start? Well, you've come to the right place!
Here you'll find simple anti-aging beauty-product tips, videos, and tutorials for a youthful, healthy glow at any age!

Like most women over 50 you probably feel like you're still in your 30s, until you look in the mirror and think whoa, what's going on here?

"I don't look like myself anymore!"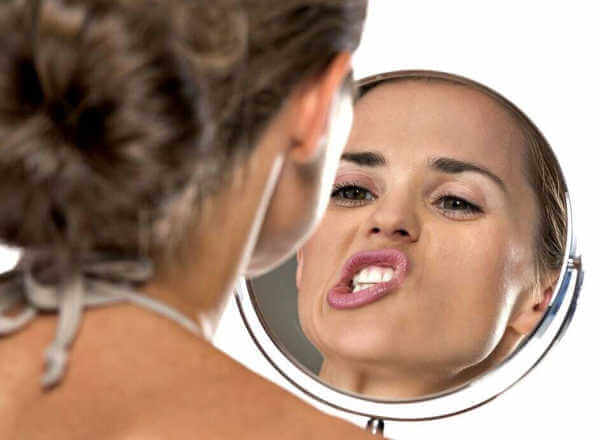 You're not quite sure what's changed, but when you look in the mirror, you don't recognize the person looking back. It can be unsettling and frustrating.

There are many anti-aging and beauty tips available - some work - some don't.  I'll share which ones worked for me. And the best part; most are simple, inexpensive, and can be done at home.



For over 30 years, I've been on a mission to look as good as naturally possible for my age.
And along the way, I found inexpensive anti-aging treatments and beauty & makeup tricks that can help you get:
The sooner you start, the better your results will be.
Below are some basic tips to help you get started:

Why do people look so different when they age?
There are a number of reasons our facial structure changes with age. But the two that have the largest impact are facial fat pads and facial bone loss.
Over time, our facial fat pads change and reposition. These fat pads are tightly packed subcutaneous fat cells found throughout the face.

As we age, the fat pads in the upper face (like the cheek area) separate and thin out, which causes the skin to sag.
And the pads in the lower face increase, which makes our face look bottom heavy. But the biggest impact on facial aging is bone loss.
Bone loss and facial aging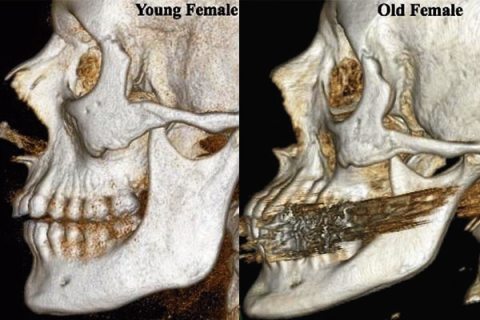 The study by Langstein and Shaw, M.D., gives evidence that facial bones are constantly subjected to forces that remodel them. Understanding there are predictable changes in facial bone as people age gives physicians new insight into procedures that may successfully restore youthful appearance. (Image credit: Dr. Robert Shaw. 417plasticsurgery.com)
The decrease in bone volume causes the skin to sag, and those strong, beautiful facial contours give way to a softer, more rounded facial appearance. The facial sagging also affects the appearance of the neck too.
Plastic Surgery
Now that plastic surgeons understand how facial bones play a part in aging, they can address these issues when performing a face lift for better results.
"The future of facial cosmetic procedures to restore a youthful look may include methods to suspend soft tissue – such as chin and cheek implants – to rebuild the structure that time has worn away, in addition to lifting and reducing excess skin," Dr. Shaw said.
Facial Exercises
But, if you decide you're not ready for plastic surgery, you can help maintain facial bone volume and counteract some effects of facial aging through at-home anti-aging treatments, like facial exercises and massages.
Which anti-aging product reviews to trust
When it comes to anti-aging beauty advice, it's hard to know what to try or who to believe.
Personally, I think the best reviews are from someone who's tried the products or treatments and got real results.
I'll show you what I've tried, how it worked, along with my before and after pictures.
Of course, results will vary from person to person.
But at least you have an idea of what's possible with at-home anti-aging and beauty treatments.
"I don't mind getting older, as long as I always look the same"

At-home anti-aging beauty treatments can easily fit into any skincare routine
If you currently get in-office procedures or have had plastic surgery, you can maintain your results longer with certain at-home anti-aging beauty routines.
Some anti-aging techniques, like face exercises, massages, and exfoliating peels can be preventative and even help slow facial aging.
And the earlier you start, the better chance of aging well.
And, let's face it, that beautiful, healthy glow you get after a face massage cannot be obtained with a Botox injection or a face lift.
NOTE: if you've recently had an in-office facial treatment, check with your doctor before trying any suggestions on this site. Certain procedures like Botox and fillers require that you do not massage the face for several days. 

What else will you find on Anti-Aging Beauty Zone
Small Beauty Hacks - Big Impact

You'll also find simple makeup tips that make a huge impact on how you look in just minutes. Like...
Missing Eyebrows?
If you're over 40 check out your eyebrows. Have they faded away? Are they spotty?
A little eyebrow makeup can make a HUGE difference in the youthfulness of your face!
Or what about ... Under Eye Puffiness?
You can temporarily reduce puffy, tired eyes within minutes with a swipe of an eye lift serum especially designed for sensitive mature skin.
Over-the-Counter Beauty Products
"I'll try anything once, twice if I like it, three times to make sure."
― Mae West
Holy Cow! There are so many over-the-counter anti-aging gadgets, serums, and skincare creams - where do you start?
How do you know which one to try?
I'll Try Anything Once! 
I guess I got this determination from my mother, who always said: "Linda, you never know if you'll like it, until you try it".
So, I buy and try a ton of beauty creams and devices.
While many products fail to thrill me, sometimes persistence pays off, and I'm pleasantly surprised at what I find, like:
Hopefully, through my personal experience along with contributions from women like you, you'll find some helpful anti-aging options, including:
Let's share ideas, beauty tips, and have fun while we look amazing and elegant regardless of age.
About me and my site
I've been exploring and researching anti-aging and beauty topics for years.
While this website started out as a "personal journal" for me, it became a creative way of showing you how different anti-aging beauty tips, techniques, gadgets, and products work. 
My hope is to share with you everything I've learned over the years so that you can look your best, regardless of age.
It's been a long journey for me. My interest and passion for anti-aging, health, and wellness started from early childhood. You can read more about that here...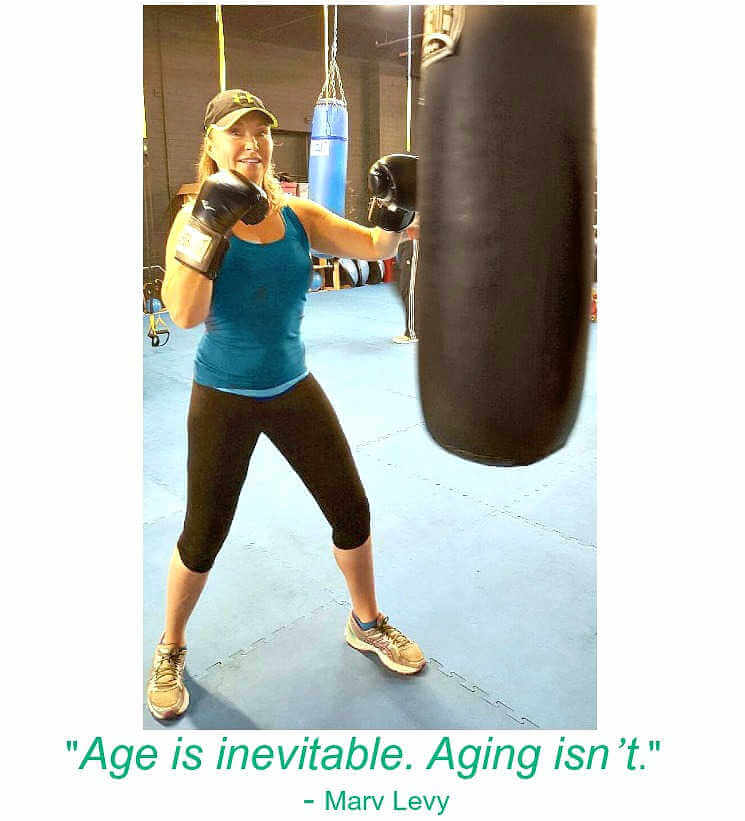 AntiAgingBeautyZone.com is dedicated to my beautiful mother, Wanda. I know she would have enjoyed this site and I hope you do too.

P.S. Didn't find what you're looking for? I'm always happy to hear suggestions about what you want or need to know. Just let me know here...
If you find a great product or have a suggestion or tip - feel free to share it with our beauty blog community.
Check us out at these locations:

ABZ Newsletter
Sign Up For Special Offers, Updated Pictures, New Product Information, Anti-Aging News, Tips and More...