Anti-Aging Tips for Women Over 40
DIY Anti-aging beauty tips: Are you looking for inexpensive, at-home solutions for a youthful firmer face?
Then you've come to the right place!
If you're like most women over 40 you probably feel like you're still in your 20s, until you look in the mirror and think whoa, what's going on here? I don't look like myself anymore!

There is nothing wrong with aging, in fact, living a long healthy life is a privilege! But it can be unsettling when you look in the mirror and don't recognize the person looking back at you. 
Look...we all want to age beautifully, but finding solutions to combat the signs of face aging can be exhausting!
Don't worry, I've done the research for you and tested some options that really work
I'll share simple anti-aging treatments that you can do at-home for very little money. These treatments can help your face look a little more lifted, firmer, with a smoother complexion.
And the sooner you start, the better the results.

"I don't mind getting older, as long as I always look the same"

Which anti-aging product reviews to trust?
When it comes to anti-aging beauty advice, it's hard to know what to try or who to believe. Personally, I think the best reviews are from someone who's tried the products and got results.
Speaking of results, see my before and after picture here...
On this site, I'll show you what I used, how it worked, and my before and after pictures.
About in-office anti-aging procedures
While I'm pro-noninvasive anti-aging treatments, there is nothing wrong with in-office procedures like Botox, laser resurfacing or even plastic surgery. They're powerful and offer quick, dramatic results. 
But at-home anti-aging treatments can still fit into your skin care routine. First they're preventative, the earlier you start, the better chance of aging well. And, if you've already had laser resurfacing or plastic surgery, you might be able to maintain your results longer - especially with facial exercises.
Using my knowledge as a health advisor and a desire to look good for my age, I put together a selection of natural beauty treatments to help maintain a youthful, healthy looking face. These include inexpensive skincare tips & products, facial tools & massages, and makeup tips.
Some of these beauty tips were so effective; it motivated me to post before and after photos of myself, which wasn't easy. After all, who wants to put their flaws out there for everyone to see? :-)
Results may vary: Keep in mind that we're all different, results will vary from person to person. But at least you have an idea of what is possible.

If you don't find what you're looking for or don't know where to start, contact me, I'll try to help you find an answer/solution. Or reach out to our very knowledgeable and friendly Blog community and post your question there. 

What you'll find on Anti-Aging Beauty Zone
Natural Beauty Hacks At-home

Here you'll find natural options, inexpensive products, and at-home beauty treatments and makeup tips to help your face look better, fresher, more vibrant, sexier.
Sometimes just a tiny change can make a huge impact on how you look. Ah, hello, eyebrows? If you're over 40 check out your eyebrows. Have they faded away? A little eyebrow makeup can make HUGE difference!

Feed Your Skin ~ Exercise Your Face

In addition to topical creams and products, you'll get a better understanding of facial aging (what makes us look older), why you see changes in your face and neck what you can do about it.
Especially how to help reduce that turkey neck look!
Who doesn't want to look as good as they can - for as long as they can?
The more we understand facial aging, the better we can help ourselves. This site addresses questions like:
Why do we look so different as we age?
What happens to our facial features over time?
How can we keep our face and skin looking radiant over 40?
What beauty tips or products can help us look better immediately?
What skincare ingredients are important to slow down skin aging?
I've been exploring these topics for years, and this website is sort of a "personal journal." It's a creative way of showing you how different anti-aging beauty tips, techniques, gadgets, and products worked for me.

It's been a long journey for me. My interest and passion for anti-aging, health, and wellness started from early childhood you can read more about that here. 

"I'll try anything once, twice if I like it, three times to make sure."
― Mae West
I'll Try Anything Once!
While many anti-aging beauty tips/products fail to thrill, sometimes persistence pays off and I'm pleasantly surprised at what I find, like:
Also, there are some simple makeup tips you can try to address common issues women over 40 experience (specifically puffy or swollen eyes).
Face care products - too many choices?
Today we have access to some pretty powerful over-the-counter anti-aging products like:
While we're lucky to be able to take advantage of these great anti-aging products, finding ones that work well for each individual woman can be a challenge.

Does anyone remember Ponds Cold Cream? A popular anti-aging cream from the 50s and 60s? Back then it was the "everything" cream. Used as a cleanser, makeup remover, moisturizer, anti-aging/wrinkle cream - all in one jar.

Hopefully through my personal experience along with contributions from women like you, you'll find some helpful anti-aging options. So if you're interested in:
Please feel free to checkout the Anti-Aging Beauty Zone. Let's share ideas, beauty tips, and have fun while we look amazing and elegant regardless of age.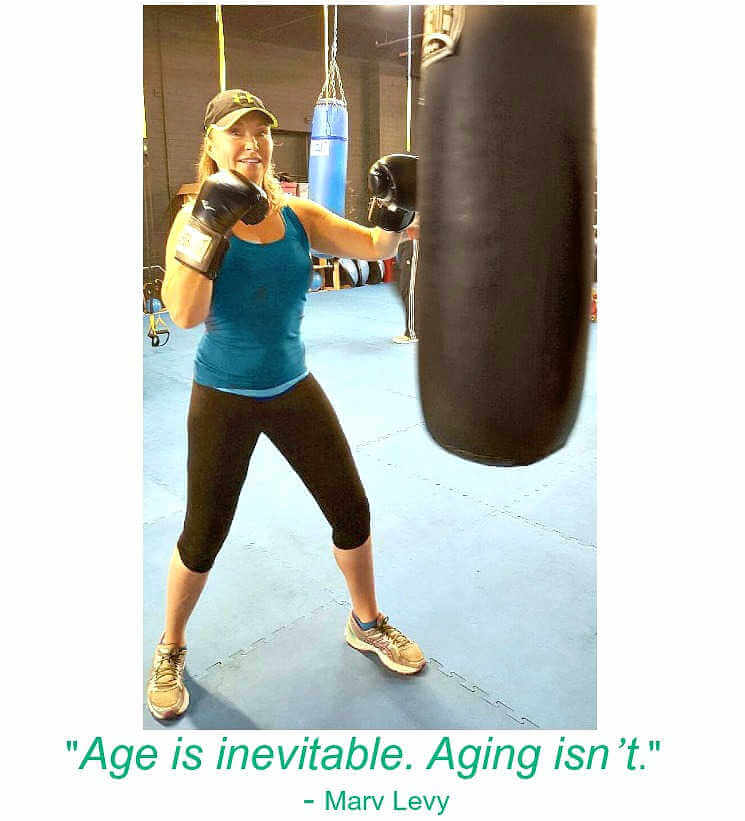 AntiAgingBeautyZone.com is dedicated to my beautiful mother, Wanda. I know she would have enjoyed this site and I hope you do too.

I'm always happy to hear suggestions about what you want or need to know.  Let me know

P.S. Didn't find what you're looking for? I'm always happy to hear suggestions about what you want or need to know. Just let me know here...
If you find a great product or have a suggestion or tip - feel free share it with our beauty blog community.
Check us out at these locations:

ABZ Newsletter
Sign Up For Special Offers, Updated Pictures, New Product Information, Anti-Aging News, Tips and More...
Additional  Information  You  May  Like: