Affordable Anti-Aging Beauty Tips for Your Face and Neck
Everyone deserves to look and feel good about themselves, regardless of age.
Anti-aging Beauty? What does that mean? It's about enhancing the beauty needs of mature women, like us. And I'm here to help. 😊
We can't stop aging, but we can control how it affects our face. This site is all about anti-aging facial care!
Here you'll find my curated collection of at-home anti-aging beauty hacks, budget-friendly products, funny beauty trends (like slugging or black tea skinning) and insider tips on in-office procedures for optimal results.
Can these tips really make a difference at this age? I think so! Come on and join me, and we'll find out together.

Also, take advantage of free face exercise videos and step-by-step tutorials to learn how you can achieve a healthy, glowing complexion.
Beauty and Aging: I don't look like myself anymore!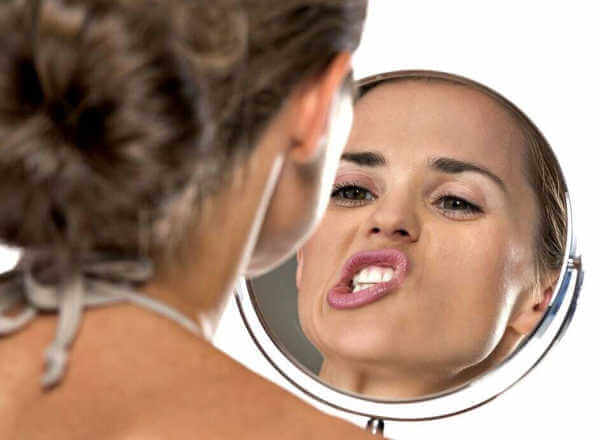 Like most women over 40 or 50, mentally, you feel like you're in your 30s. Until you look in the mirror and think, whoa, what's going on here?
"I don't look like myself anymore!"
You're not quite sure what's changed, but when you look in the mirror, you don't recognize the person looking back.
It can be frustrating.
Small beauty hacks – big impact
Sometimes, slight changes can make a big impact on your appearance, for example:
If you're over 40, check out your eyebrows. Have they faded? Are they spotty? I know my brows are!
If so, a little eyebrow makeup can make a HUGE difference! Faded brows can make your face look tired and washed out.
Just because you're a certain age doesn't mean you have to stop wearing eyeliner or eye makeup.
Forget age appropriate rules! 
Do what works for you and your features. It is possible to wear eyeliner makeup without accentuating fine lines.
Firm-up deflated or hollowed cheeks
Do your cheeks appear saggy or deflated? You can restore some of that volume, naturally, at home.
You can temporarily reduce puffy, tired eyes within minutes with a swipe of an eye lift serum especially designed for sensitive mature skin.
There are many anti-aging and beauty tips available. Some work, some don't.
I'll share which ones worked for me.
And the best part; most are simple, cheap, and can be done at home.
For over 30 years, I've been on a mission to look as good as naturally possible for my age. 
And along the way, I found inexpensive anti-aging treatments and beauty & makeup tricks that can help you get:
The sooner you start, the better your results will be. Below are some basic tips to help you get started:
Why do people look so different when they age?
There are many reasons for age related facial changes. But two that have the largest impact are changes in facial pads and bone structure. 
Over time, the natural fat pads of the face change and reposition.
Fat pads are tightly packed subcutaneous fat cells found throughout the face. As we age, the fat pads in the upper face (like the cheek area) separate and thin out, which causes the skin to sag downward.
And the pads in the lower face increase, which makes our face look wider and bottom heavy.
Another major impact on facial aging is bone loss…
Bone loss and facial aging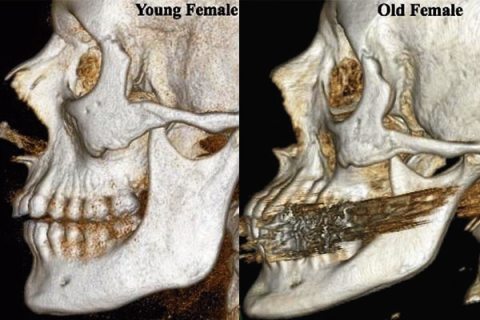 The study by Langstein and Shaw, M.D., gives evidence that facial bones are constantly subjected to forces that remodel them. Understanding there are predictable changes in facial bone as people age gives physicians new insight into procedures that may successfully restore youthful appearance. (Image credit: Dr. Robert Shaw. 417plasticsurgery.com)
The decrease in bone volume and changes in facial bone structure causes the skin to sag. This causes those strong, beautiful facial contours to give way to a softer, more rounded facial appearance.
The sagging also affects the appearance of the neck too.
See how Facial Bone Loss can age your face ...
Facial Exercises
Not interested in going under the knife? You've got other options. Home-based anti-aging treatments, such as facial exercises, can counteract some effects of facial aging.
Which anti-aging product reviews to trust
When it comes to anti-aging beauty advice, it's hard to know what to try or whom to believe. Personally, I think the best reviews are from someone who's tried the products or treatments and got actual results.
I'll show you what I've tried, how it worked, along with my before and after pictures.
Of course, results will vary from person to person. But at least you know what's possible with at-home anti-aging and beauty treatments.
"I don't mind getting older, as long as I always look the same"
At-home anti-aging beauty treatments can easily fit into any skincare routine
If you currently get in-office procedures or have had plastic surgery, you can maintain your results longer with certain at-home anti-aging beauty routines.
Some anti-aging techniques, like face exercises, massages, and exfoliating peels, can be preventative and even help slow facial aging. The earlier you start, the better chance of aging well.
And, let's face it, the beautiful, healthy glow you get after a face massage cannot be obtained with a Botox injection or a facelift.
NOTE: if you've recently had in-office facial treatment, check with your doctor before trying any suggestions on this site. 

Over-the-Counter Beauty Products
"I'll try anything once, twice if I like it, three times to make sure."
― Mae West
Holy Cow! There are so many over-the-counter anti-aging gadgets and products! So where do you start?
I'll Try Anything Once! 
I buy and test a lot of beauty creams and devices. And while many products fail to thrill me, persistence pays off.
Sometimes, I'm pleasantly surprised how well these affordable facial aging beauty tips work. 
Yes, some may seem a bit funny or strange, but they work. Here are a few of my favorite beauty gadgets and hacks:
Hopefully, through my personal experience along with contributions from women like you, you'll find helpful anti-aging options, including:
Let's share ideas, beauty tips, and have fun while we look amazing and elegant regardless of age.
About me and my site
I've been researching, testing and practicing anti-aging beauty techniques for over 30 years, And, I'm proud to say, I earned an Honorary Certificate as Facial Fitness authority.
This website started out as my personal journal.
Later, it became a creative way of showing you how different anti-aging beauty tips, techniques, gadgets, and products work.
I hope to share with you everything I've learned over the years so that you can look your best, regardless of age.
It's been a long journey for me. My interest and passion for beauty and anti-aging, started from childhood.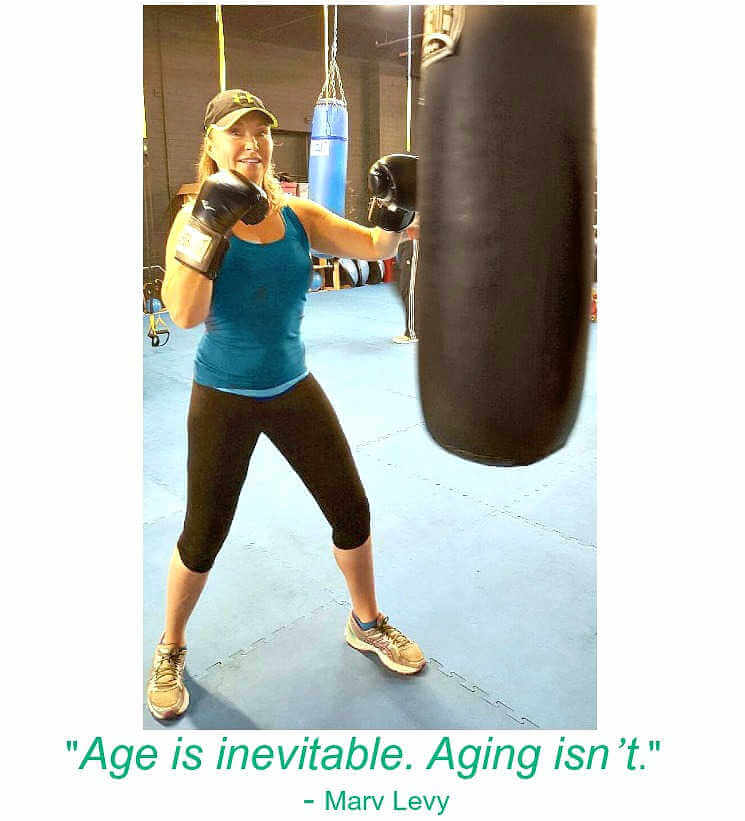 AntiAgingBeautyZone.com is dedicated to my beautiful mother, Wanda. I know she would have enjoyed this site and I hope you do too.
P.S. Didn't find what you're looking for?
I'm always happy to hear suggestions about what you want or need to know. Just let me know here...
If you find a great product or have a suggestion or tip - feel free to share it with our beauty blog community.
---
FAQ: Anti-Aging Beauty Zone
Here are some common questions often asked by our visitors.
A: There are several approaches to help mature skin look healthy and vibrant.

1. The first is to hydrate well. A good moisturizer does wonders!

2. Next, exfoliate at least once a week. A good but gentle lactic acid peel can help brighten, soften and improve hydration. 

3. Finally, massage your skin and exercise your facial muscles a few times a week. Even after age 70, your skin will benefit from a good exercise/massage. Check out this free face massage for the lower jowls.
A: We all know that eating more vegetables help with aging in general. But certain foods can also speed up aging by increasing inflammation. You can find a list of the best and worst to avoid here.
A: As we age, hair color, eye color and lip color fades. And, to make matters worse, we loose eyebrow hairs. All of this will definitely age your face.

Some studies found that people who have high contrast between certain facial features (like eyebrows and lips) and their skin tone appear younger. That's probably why we look more youthful with makeup as we age because of facial color contrast.

So, paint or draw on your eyebrows, enhance your lashes with mascara and wear a little lipstick. Check out to see how much of a difference a little eyebrow makeup can do for your face!
A: Facial Exercises!! No doubt, this can (if done correctly and consistently) can help take years off your face.
---
Questions/Comments or Just Wanna Chat?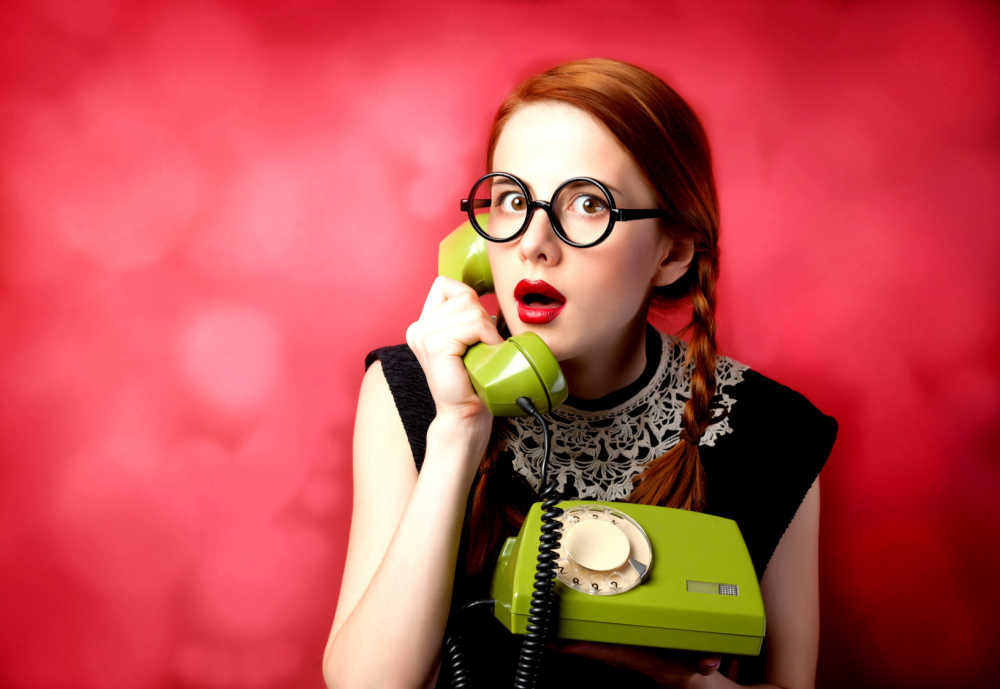 Visit the Anti-Aging Beauty Blog or contact me here.

Check us out at these locations: