Makeup How To: Anti-Aging Makeup Tips

These makeup how to tips are especially for women over 40. Many of these suggestions and makeup tricks are based on my personal experiences and observations from real women just like you.
If you're not into wearing a lot of makeup or complicated makeup tricks, then you've come to the right place. The best look for women over 40 is a clean natural look, you want people can see your beauty, not your makeup.
So the trick is to use less makeup with more creativity. You want to use makeup tricks to highlight your best features and create illusions - not cover or hide. Especially when applying eye makeup - most women over 40 find this challenging due to under eyelines, puffiness, and dark circles.

Organic mineral makeup for dry or sensitive skin
After a certain age you probably noticed that your standard foundation or face makeup just doesn't work as well as it once did.
Maybe it settles into those fine lines (which only makes them look worse), doesn't cover imperfections as well as it used to, or makes your skin look dry and cakey.
Here are a few solutions:
Organic Mineral Makeup: Try an organic, highly pigmented mineral powder that you can mix with your favorite moisturizer or anti-aging cream. Since this powder mineral makeup is mixed with a moisturizer or face oil, you'll get a beauty soft matt or dewy finish...depending on how much oil you mix it with.
Plus, since it's mineral based, so it has a built sun protection factor. And, it prefect for those with sensitive skin.  Click here to read more about this Organic Makeup for Sensitive Skin and find out about getting makeup samples.
Primer Your Face First: Many women with dry skin find that using a makeup primer before applying their favorite makeup foundation improves smoothness and coverage and helps conceal enlarged pores.
Apply the primer after your moisturizer and you'll be surprised how well your mineral makeup will glide on smoothly and stay on. Click here to read more about the benefits of soothing makeup primers.
Finally, click here: Why makeup artists and celebrities use Arm and Hammer baking soda for perfect makeup results.

How to avoid eye makeup traps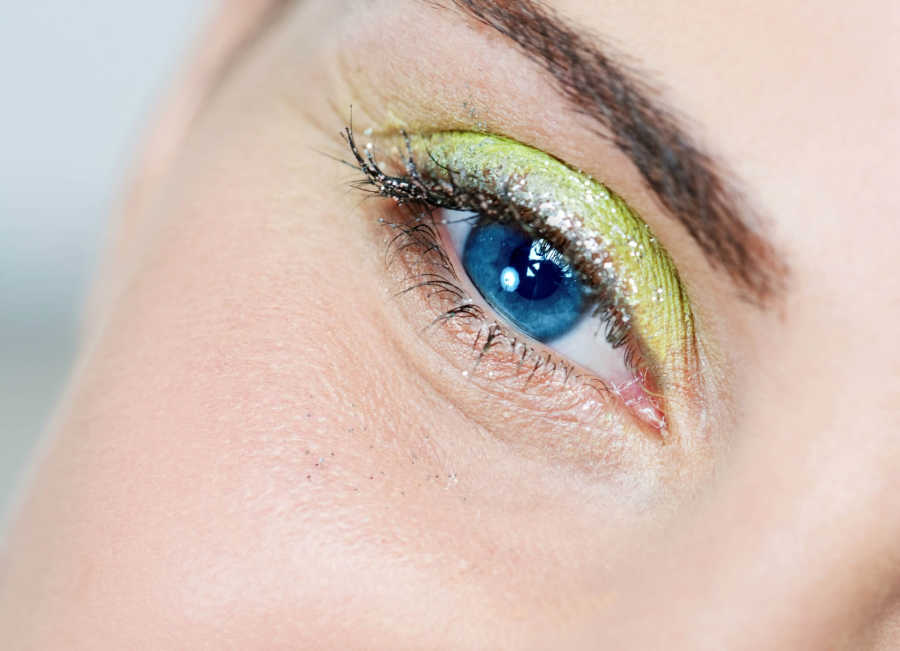 Those dramatic and glitzy glittering eyeshadows and thick eyeliners not only accentuate skin issues, but can make us look outdated - even older. The most important tip is to know how to apply eye makeup that makes people notice your beautiful eyes - not the makeup! Makeup is supposed to accentuate the positive.
But with aging eyes and less than perfect skin around the eye area, this can be tricky, but luckily, the solution is easy and pretty simple. When it comes to makeup for older women - less is more.

NEW!
I found this awesome waterproof gel eyeliner that comes in beautiful soft colors and the slimmest, thinnest eyeliner brush I've ever seen.
Maybe there are some eyeliner makeup tips that can help make your eyes look less tired? Speaking of eyeliner, should women over 40 wear eyeliner? What do you think?
I'm often be asked "what's the best eyeliner for older women". Click here to get some ideas of what type of eyeliners can help you look your best.
What about eyeliner styles? Personally, I think we look best with a few classic eyeliner styles as shown here.
What do you see in the mirror?

When you pass by a mirror - are you happy with what you see?
Some days it seems your makeup just isn't doing the trick. Perhaps you didn't achieve the "look" for which you hoped. Perhaps the result didn't really cover fine lines and wrinkles, or even worse accentuated them.
You're not alone, but there are some makeup "how-to" tips that won't cost you a fortune but will give your makeup look the boost it needs. Click here for some simple anti-aging beauty makeup tips...
Is it time for a change?
Are you still wearing the makeup the same way you did 20 years ago?  If so you maybe guilty of some very common aging makeup mistakes.
Try some of these natural tips to get out the rut or try using natural makeup ingredients for a more flawless look.

Keeping your look updated can actually help keep you younger looking. This is especially true for eye makeup. Click here for some great under eye makeup tips for most common problems.

Makeup primer tips

 Step One:
Let's start from the bottom up. You need to moisturize your skin.
Without "feeding" your skin and giving it the hydration it needs, no amount of makeup is going to give you the finished look desired.
Don't even start using concealer or foundation until you've finished this step and let your face really absorb the moisturizer. Some artists, like Bobbie Brown, insists on applying a second layer of moisturizer or face oil on top of the foundation.
If you have an oily complexion you can skip the moisturizer and just use a primer. Primers are wonderful for helping makeup go on easier and smoother. It also helps makeup stay on longer, and prevents it from settling into pores and fine lines. 

Velvet Veil Soothing Primer by Mommy Makeup.

Step Two:
Get rid of those nagging lines that make you look older by using a liquid concealer. If you can find one that improves light reflection and has a hint of yellow in it, the end result is more luminescent skin.
That soft, warm look really improves your overall appearance. When applying concealers and foundations, use a sponge applicator for a truly supple finish. Don't overdo it! You can always add more if you think you need it in stubbornly difficult spots on your face.
Or give BB creams a try. Make sure to only use those formulated for mature skin. I have found the majority of them actually can accentuate lines and creases!
If you follow this guideline you do not need to add a finishing powder unless you really want one. At this juncture, treat yourself like a star and sit in a steamy room for 2-3 minutes. This sets your makeup and gives is a youthful shine and actually helps minimize the look of pores.
This is just one of the many makeup tips and tricks followed by celebrities- especially before a red carpet appearance.

Don't forget the eyelashes

Did you know that eyelashes thin out and lose curl as you age? Perk them up with a curler and non-clumping, lengthening mascara.
I like to add a little powder to the tips of my lashes before putting on mascara. You'd be surprised how much fuller and thick my eyelashes look!!!
In terms of on-going facial maintenance, there are other things that indirectly improve the way your makeup looks. For example, there's no need to tweeze your eyebrows to death. As we get older we lose some of that hair anyway.
Just keep them tidy and natural looking, remembering that we're getting away from stark lines that only emphasize the negatives.
Lip Gloss or lip stick?

The last important makeup how to tip - is to go easy on the lipstick. As we age a nude or natural tone really does a lot. And, luckily there are so many great lip glosses (and wide color selections) that you'll have tons to choose from.
If you lips are thin or thinning, a long lasting lip gloss is a better option. You might have to apply it more often - but it'll look more youthful than a heavy stick.
My favorite makeup how to lipstick trick is to use one of those long lasting lipstick stains - yes I know - they're very drying. But, then I apply Chapstick on top once the lipstick stain dries. You see, I'm not a fan of glossy lips, but the Chapstick keeps it all look plump and hydrated and the color stays for hours.
Final makeup how to tip
Here are a few final quick and simple tricks to use makeup to your advantage. Did you know your eye color fades with age? But this one simple eye beauty tip using cheap eye shadow can really make your color standout - again.
Or try some of these quick makeup ideas you can try right now. Help your inner beauty shine, and combine it with a gentle makeup routine that's suits your personality. 

Makeup How To
Questions/Comments or Just Wanna Chat?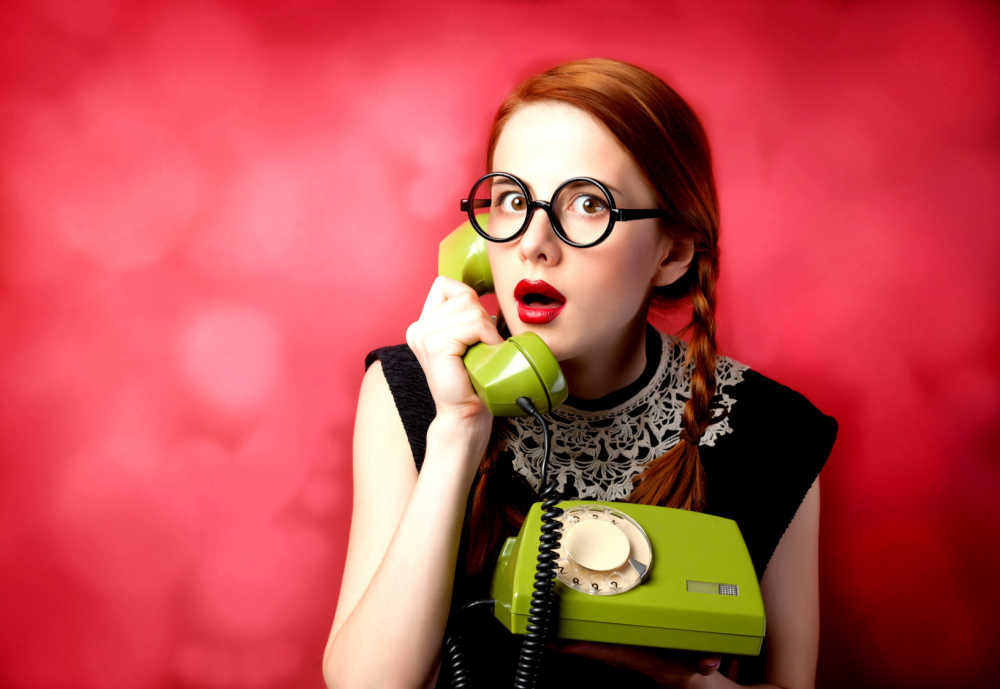 Visit the Anti-Aging Beauty Blog or contact me here.

Check us out at these locations:

ABZ Newsletter
Sign Up For Special Offers, Updated Pictures, New Product Information, Anti-Aging News, Tips and More...