Anti-Aging Cosmetic Ingredients 

Which Ones are Best?
Today's beauty products have long lists of anti-aging cosmetic ingredients which sounds like a bunch of pseudo-scientific terminology.
But what does it all mean?
Which cosmetic ingredients are really helpful for aging skin and which ones are just used to hype up expensive anti-aging creams?
Well, maybe we can help you understand what they are and how they work.

If you're looking for anti-aging cosmetics to help your skin look better but don't know which ones to choose, you're not alone!

Here's What You Should Consider
First ask yourself what do you hope to accomplish? Do you wish to:

help hydrated, smooth, or firm?
help soften the appearance of lines or wrinkles?
help reduce discoloration, blotchiness or age spots?
Ok, once you know what you want out of a cosmetic product, how do you choose the right one?
Check the ingredients!
For the best results, you want to choose a product that has the right amount in order for it to be effective.
Anti-aging cosmetic ingredients
What's the purpose of anti-aging ingredients? Basically they should do two things:
provide short term effect to help you skin look better NOW
provide long term protection against future aging
While there are hundreds of anti-aging ingredients that can help your skin look better, there are only a handful that have been clinically proven to be effective. 
Check out the list below and compare against what you're currently using……..............
| | |
| --- | --- |
| INGREDIENT | CLAIM/ACTION |
| Alpha hydroxy acids (AHA) | exfoliates, improves skin texture and tone. |
| Argireline | helps inhibit facial muscle tightening and contract collagen. |
| Copper Peptide | anti-inflammatory, wound healing, repairing. |
| Eyeliss | anti-inflammatory. |
| Hyaluronic Acid | super hydrator/moisturizer, skin firmer, anti-wrinkle. |
| L-ascorbic acid (vitamin C) | skin lightener, anti-wrinkle agent, stimulates collagen synthesis. |
| Matrixyl | anti-wrinkle, lifting effect. |
| Retinol (Vitamin A) | exfoliates, moisturizes, anti-wrinkle. |
So, before you go shopping for an anti-aging cosmetic:
Decide which problem want address the most
Find products that contain the appropriate ingredients to get the job done.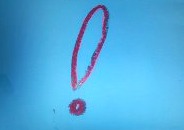 Note: Keep an eye on the ingredient listing. The higher up on the list, the more it contains......
Be Patient
Remember, just because certain cosmetic ingredients are clinically proven to help reduce the signs of aging - that does not guarantee that you'll see the results you're expecting.
For example: Many skin care experts recommend glycolic acids to improve skin tone and texture. And for most people glycolic acids work great. But, not everyone tolerates them well. I'm a perfect example. My skin does not do well with glycolic acid, however, it looks firm and healthy after a mild lactic acid peel.
My dermatologist tells me that lactic acid seems to work better on dry skin, which I have. Those with oily skin might suffer from breakouts after using lactic acid based products.
I never would have known this..................
That's why it's important to know your skin type, what you want and to try different products and see which deliver the best results for you.
No matter which anti-aging cosmetic product you choose, keep in mind that it could take 3-6 months to see improvements.......
Such as a softer, smoother. or more hydrated appearance. 
And.............
Only prescription ingredients like retinoids (Retinoic Acid and Renova) usually offer the most dramatic results. But often come with more intense temporary side-effects. 
Home
›
Anti-Aging Cosmetic Reviews
Check us out at these locations:

ABZ Newsletter
Sign Up For Special Offers, Updated Pictures, New Product Information, Anti-Aging News, Tips and More.....
Additional  Information  You  May  Like:
---
Sources:
Am J Clin Dermatol. 2010;11(2):95-102.Photoaging: prevention and topical treatments.
J Cosmet Dermatol. 2008 Dec;7(4):259-62. Clinical tolerance and efficacy of capryloyl salicylic acid peel compared to a glycolic acid peel in subjects with fine lines/wrinkles and hyperpigmented skin.
J Cosmet Laser Ther. 2013 Mar 6. [Epub ahead of print]. The anti-wrinkle efficacy of Argireline.
J Cosmet Laser Ther. 2013 Apr 22. [Epub ahead of print]. The anti wrinkle efficacy of synthetic hexapeptide (Argireline) in Chinese Subjects.
Am J Clin Dermatol. 2013 Apr;14(2):147-53. The anti-wrinkle efficacy of argireline, a synthetic hexapeptide, in Chinese subjects: a randomized, placebo-controlled study.
Acta Pol Pharm. 2012 Nov-Dec;69(6):1303-6. Effect of Gly-Gly-His, Gly-His-Lys and their copper complexes on TNF-alpha-dependent IL-6 secretion in normal human dermal fibroblasts.

J Pept Sci. 2012 Nov;18(11):685-90. doi: 10.1002/psc.2455. Epub 2012 Sep 28.Stem cell recovering effect of copper-free GHK in skin.

 Mol Pharm. 2013 Mar 4;10(3):1063-9. Collagen stimulating effect of peptide amphiphile C16-KTTKS on human fibroblasts.
Clin Cosmet Investig Dermatol. 2013;6:43-9. doi: 10.2147/CCID.S39370. Epub 2013 Feb 12. Topical effects of N-acetyl-L-hydroxyproline on ceramide synthesis and alleviation of pruritus.

Int J Toxicol. 2005;24 Suppl 2:51-111. Final report of the safety assessment of L-Ascorbic Acid, Calcium Ascorbate, Magnesium Ascorbate, Magnesium Ascorbyl Phosphate, Sodium Ascorbate, and Sodium Ascorbyl Phosphate as used in cosmetics.
Mol Pharm. 2013 Mar 4;10(3):1063-9. doi: 10.1021/mp300549d. Epub 2013 Feb 4. Collagen stimulating effect of peptide amphiphile C16-KTTKS on human fibroblasts.
http://medceuticalsskincare.com/media/pdf/Matrixyl-3000.pdf

J Drugs Dermatol. 2013 May;12(5):533-40.Treatment of facial photodamage using a novel retinol formulation.
Arch Dermatol. 2007 May;143(5):606-12.Improvement of naturally aged skin with vitamin A (retinol).