Which OTC Retinol Skin Products are Worth Buying?
There are a ton of retinol skin products on the market. So Buyer beware!
Make sure your over-the-counter retinol cream or serum contains enough retinol to be effective and is packaged in opaque contains to prevent oxidation.
Just because the skin cream product has the word "Retinol" on the label - doesn't mean it's going to be effective enough to make difference.
Ok, we all know how important retinols are for anti-aging skin care…….but how much are you getting in your facial cream or serum?

Here are some things to consider
First – How much retinol does the skin cream actually contain? Is there an amount, strength, or percentage listed anywhere?
Check the back of the label before you buy any retinol cream.
Read the ingredients listing to see where the active ingredient (retinol or Vitamin A) is on the list. The closer to the bottom, the less it contains.
You could be paying extra money for a regular moisturizer cream that happens to have a small amount of retinol in it ……
But are you going to experience the benefits with just a small amount thrown in as window dressing?
Second – How is it packaged? Does come in a jar or a tube that gets exposed to the air and light each time you use it?
This is very important because retinols are sensitive to oxygen and light and the longer their exposed - the quick they degrade and the less effect they become.
That's why I'm a big fan of retinol creams and serums that come in airtight pump bottles.
You see, in order for retinol to really be effective against skin aging, a small amount needs to convert to tretinoinin (retinoic acid).
While the science is confusing........................
Just know the main difference between prescription retinoids (like Retin-A or Renova) and over-the-counter retinol is that prescription retinoids do not require conversion and begin to work on the skin immediately.                             
That's why for the best results, it's a good idea to select high quality retinol skin products.
Top 3 Over Counter with retinol products

This lightweight serum can be used alone or under your face cream or moisturizer. It can also be layered under another retinol cream if you need extra oomph! Read: Why Retinol Serums?
It comes in a dark glass bottle with a dropper dispenser so it stays fresher and is protected against oxidation from light and oxygen.
While it doesn't state the exact amount of retinol on the label, a company spokesperson told me it contains a 1% vitamin A in the form of retinyl palmitate. 

While the description says it's a gel, it's more creamy, than gel like and has lots of moisturizers to keep the skin soft and hydrated.
Comes in a opaque container
But not a pump applicator for those who are concerned about that
Not too expensive at all

Green Cream Retinol Level 3, 6, 9 Potency

Green Cream Retinol is a  favorite among many users and now I understand why. They offer several different levels/strengths of retinol creams (ranging from 0.3% to 0.9%) making it suitable for different skin types.
This product contains retinol (which is the whole vitamin A molecule not an ester form.) Retinol acts more closely like the prescription retinoic acid - but without the intense irritation. Since retinol converts to retinoic acid faster - results appear sooner.
The Packaging? This product line comes in airtight pump bottles that are also opaque. 
TIED FOR 3RD IS PAULA'S CHOICE................

Paula's Choice Clinical 1% Retinol Treatment:
I'm currently testing this retinol product. I don't have an opinion just yet. But I will say that I've known about Paula since the 80s and she has struggled with bad skin most of her life.
I feel that her products are trustworthy, however, a little pricey. 
Packaging is good, dark air pump bottles to protect the potency
Contains a good amount (1% ) real retinol
Includes anti-aging and hydrating ingredients to help prevent dryness and flaking that most new users experience.
I report back here in a few weeks to let you know how it worked for me.
---
Many people ask me about Roc retinol skin cream......
While I always loved Roc skincare products – I noticed that the "main" ingredient retinol is way down the list!!
And, they never mention the percentage of retinols in their products. So we really don't know how strong the product line is. 
And the Packaging? while they don't offer airtight bottles, their products do come in opaque contains to prevent light oxidation.
Want stronger retinol skin products?

If you're ready for something stronger, consider layering the Zenmed Retinol Booster serum under your Green Cream (Level 3, 6, or 9) retinol face cream.
However, be warned…….this is NOT for sensitive skin types. So this may not be the best choice for beginners.
Remember, retinols can cause dry skin, flaking, and peeling and mot need to adjust slowly by using a weaker cream or only apply it a few times a week until your skin adjust.
One final thought – most over-the-counter retinol skin products available at your local drugstore are not very strong. But if you're looking for ones with a little more oomph (without a prescription) consider shopping online and keep the percentage and the packaging in mind. 
Home

›
Anti-Aging Cosmetic Ingredients
› Retinol Skin Products
Questions/Comments?
Visit the Anti-Aging Blog and see what others have to say.
Wanna chat? Contact me here.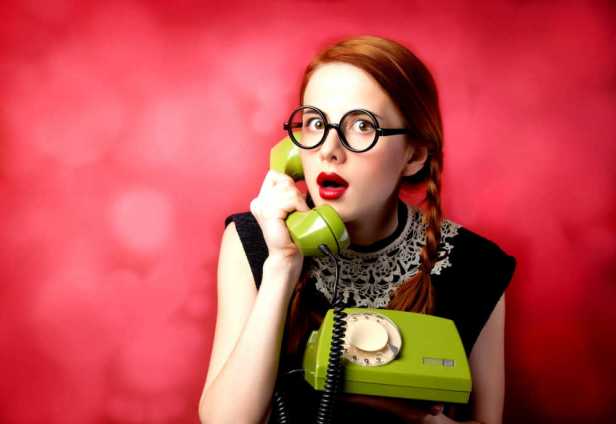 Check us out at these locations:

ABZ Newsletter
Sign Up For Special Offers, Updated Pictures, New Product Information, Anti-Aging News, Tips and More.....
Additional  Information  You  May  Like: