Anti-Aging Skin Care
Treatment
 Continued from: Anti-Aging Treatments Step 2.Exfoliate.......
When do you need a more intense anti-aging skin care treatment? If you have deeper skin issues like discoloration, dry patches, fine lines, or light scars.

More intense exfoliation
If this sounds like you, then consider using a combining of both mechanical and chemical exfoliation.
This 2 step process usually includes some type of gritty scrubbing cleanser which immediately followed by a concentrated glycolic or lactic acid serum ..........
NOTE: The Skin Eraser does a pretty job. See how it works....
This takes your anti-aging treatment to the next level.
This is intense, so if you have very sensitive skin, this may not be best for you.
Microdermabrasion
For a deeper mechanical exfoliation consider microdermabrasion.
An at-home microdermabrasion treatment can be pretty effective. Don't discount the potential of these hand held machines just because they're small. While the results won't be the same as a professional treatment, some home microdermabrasion machines are powerful enough to see smoothing results after the first treatment.
A less expensive option is using a the Skin Eraser Kit. I've been using this for years with great results!

3. Hydrate and Nourish
Ahhh……………... This is our last and favorite step. 
Now that your face is clean and polished - it's time to hydrate, feed, and protect it.  
A collagen or vitamin rich mask or a leave-on serum can make a difference to your complexion – but it will definitely have a bigger impact if you exfoliate first.
What type of mask or serum should I use?
This really depends on your skin type and what you have on hand.
Many people like to make their own masks……….Here are some ideas to make your own
(Please keep in mind the combination of homemade masks are endless!! We'll just list a few here):
Quick Homemade Masks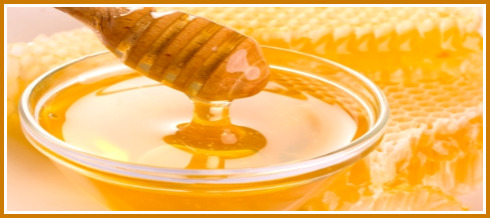 Honey Mask
If you're looking for a simple and cheap homemade anti-aging skin care treatment - then try this honey mask.
Honey is a natural humectant (which means it draws in water) and can really help hydrate a dry, parched complexion.
Just massage a small amount of honey all over your face and neck. Be sure to have a towel ready as it does drip once it'w warmed up.
It's a little messy to work with, but so worth it when you realize how nice your face looks and feels after using this mask……..especially if you have dry skin.
Honey and Oil
Add oils for more very dry skin.  You can also mix the honey a small amount of olive oil, jojoba oil or vitamin E oil.
Antioxidant rich masks
How about something more powerful?
If you're looking for an anti-aging skin care treatment masks or serums that are hydrating yet rich in antioxidants - to better fight off those free radicals – consider using organic vitamins and/or herbs.
Vitamin C serums and masks are very popular because they're an excellent post treatment and very effective for skin aging.
The problem is finding one that's potent or fresh because vitamin C oxidizes quickly.

Some like to make their own vitamin C serums. However, getting it right can be difficult if not confusing.
When mixing your own l-ascorbic  acid (vitamin C) powder, you need to make sure you dissolve the powder well to release the potential.
And you need to make sure it's mixed with the right carriers to ensure the pH balance is just right, otherwise it renders the vitamin C useless.
Now there are a few good companies that offer pure vitamin C serums – however, how do you know how fresh it is?
Many skincare companies pre-mixed and mass produce their products and have them stocked in sitting in a warehouse somewhere.
Remember, once vitamin C is exposed to liquid or air - it oxidizes quickly – which means it become useless. 
This is just one of the reasons why we like Carolyn's Basic Therapy System Vitamin C Crystals.
Many of her products come in two parts that you mix it up at home prior to using, so the product is effective and always fresh.
And, most of her ingredients are natural organic sourced, pH balanced, certified vegan and never tested on animals. And, they're reasonably priced too.
Many views told us they love products the Juice Beauty Antioxidant Serum. It's proven to fight free radical damage by 87% and is loaded with antioxidants, organic juices, fatty acids and peptides.
Paula's Choice is another good one to try. She has some really nice antioxidant rich serums.
4. Face Massage
There is nothing like a relaxing face massage to stimulate blood flow, oxygen and facial muscles.
Done on a regular basis, face exercise proponents and estheticians agree it can help improve skin tone. 
A good time to do the facial massage is after you have cleaned and exfoliated and while you're applying your serum or mask.

Try these anti-aging skin care treatment sample exercises.....

Home

›
Anti-Aging Treatments
› Anti-Aging Skin Care Treatment
Check us out at these locations:

ABZ Newsletter
Sign Up For Special Offers, Updated Pictures, New Product Information, Anti-Aging News, Tips and More.....
Additional  Information  You  May  Like: