Organic Makeup: Mineral Makeup Benefits
Chemical free organic makeup that's also inexpensive, customizable is perfect for mature or dry skin.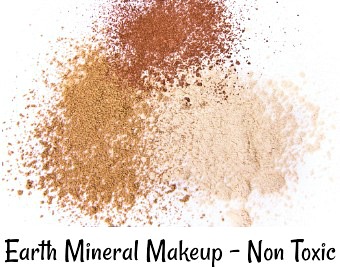 We all know organic makeup is good for your skin because it's free from toxic ingredients. But with this brand, you can personalize and customize the colors to match your skin tone exactly. 
You can also customize it according to your skin needs and texture by the varying the amount of face oil you use. It's also perfect for those with sensitive skin or allergies.

All natural organic face products: Sample Kits

There are several sample kits to choose from. And shipping is FREE to US and Canada.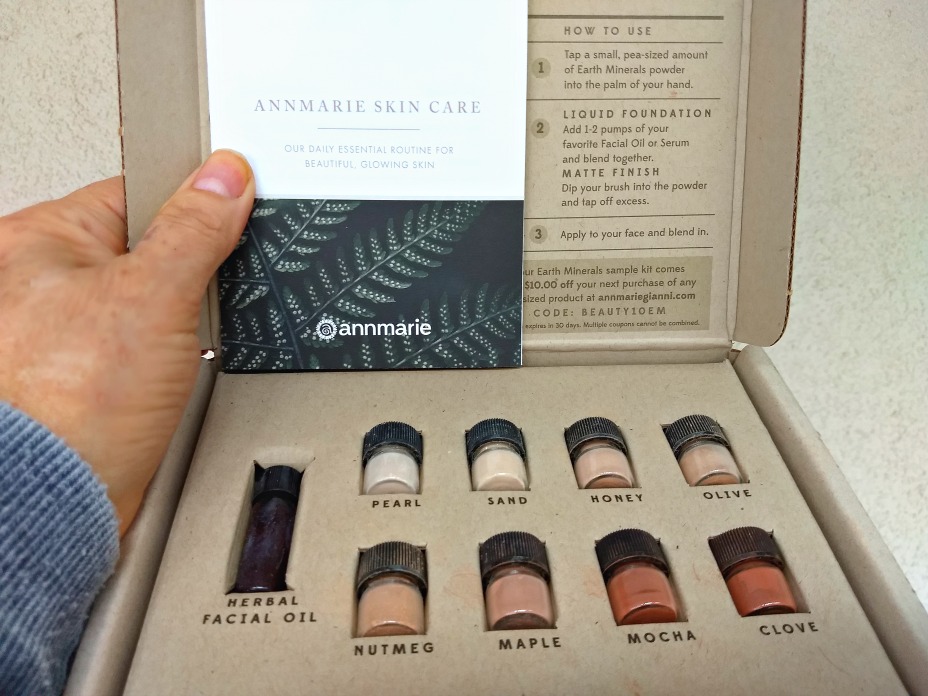 Here's a picture of my sample kit. Lots of colors to match your exact skin tone.
I bought the organic mineral powdered face makeup sample kit. I received this sample box with eight beautiful colors and a small bottle of face oil. I'm able to mix and match colors to get one that suits my skin tone perfectly.
The other sample kit is only $10 and is based on your selected skin type. It includes a pH-balanced organic cleanser and face oil.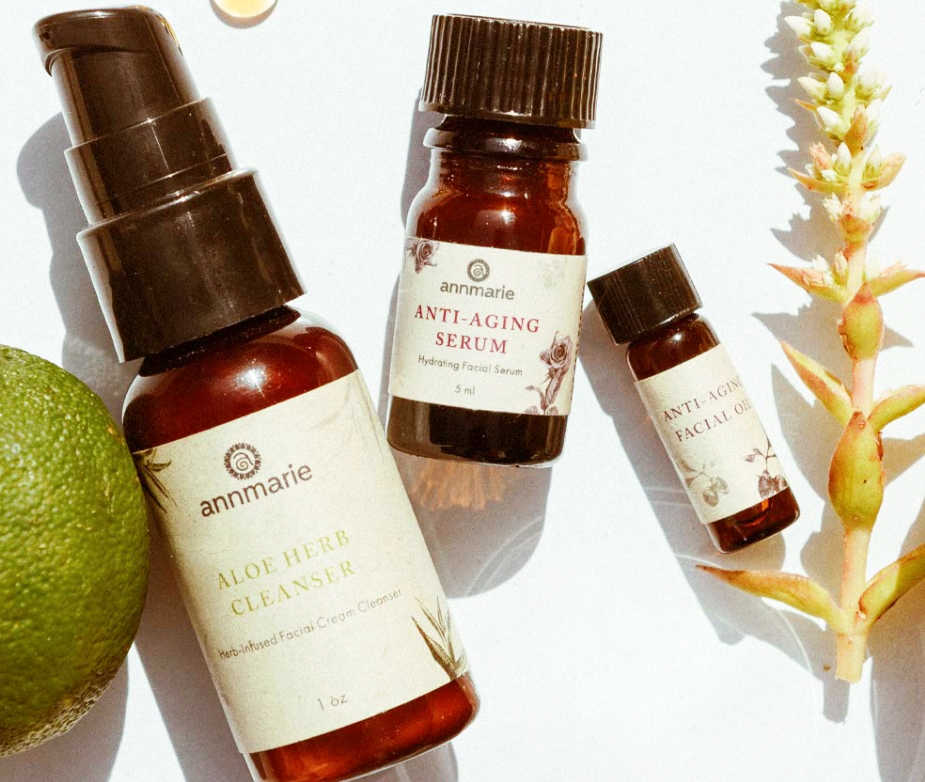 These are chemical-free bestsellers that feed, nourish, and beautify.
This sample kit is only $10 with FREE SHIPPING! And you get a $10 off coupon and free ship for your next purchase! 
Plus a money-back guarantee. A great deal for yourself or as a gift. Click here for more info.
Affordable organic makeup brands
I've tried them all! From organic drug store makeup to high-end department store brands. But, I've never had good results.
For some reason, my makeup always looked dry and cakey and made my skin look lifeless. That is why I'm so thrilled with my recent find!
This all-natural, non-toxic, earth mineral-based foundation is mixed with a drop or two of face oil before each use, so it's fresh every day!
This provides a smooth coverage and radiant glow, that just makes me smile.
Benefits of this organic makeup
There are lots of benefits to this particular makeup besides that it's organic and non-toxic. For example, you can:
Custom blend your own color

Use with your favorite face cream or skin oil

Wear it as a liquid, cream, or dry foundation

Skip the sunscreen; this foundation contains nature's sun protection

Feel confident you're using a natural, non-toxic tinted skin product
Also, if you get the sample pack, you can mix and match to find your perfect shade. The sample pack is less than $20 and lasts a LONG TIME.
Note: You only need a tiny drop of powder, and you can mix it with your favorite skin cream, face oil or the organic oils that come with the sample box. I want to warn you that a little goes a long way, so you don't wind up wasting it like I did the first few times I used it. 
This makeup stays fresh until you use it
The best part is, the earth mineral foundation stays fresh until you're ready to use it. You simply tap a small amount of powder into your hands, add your favorite moisturizer or face oil, mix and smooth lightly all over your face.
It looks beautiful and so simple to use. In one step, I applied my moisturizer, sunscreen and makeup.

Pure organic face products are good for your skin

Why use organic mineral makeup and face products? Because good clean organic makeup can protect mature skin and help it look younger.
If a foundation, powder, moisturizer, or sunscreen contains toxic, non-organic ingredients - I'm not happy using it.
Why put extra stress on aging skin when there are safer, natural alternatives that enhance your skin's beauty?
Why this organic makeup for mature skin?

I'm over 60 and use this organic mineral makeup every day and love it for several reasons.
There are no added oils, unnatural colors, or preservatives because it stays dry and fresh until you use it.

Because it's so deeply pigmented, you only need a little tiny bit to cover your whole face and get a beautiful "glow from within" look without that heavy makeup look. 

It covers imperfections beautifully. I have freckles, and it does a great job to blur them and hides the enlarged pores on my lower cheeks.
Give it a try or better yet, get the sample box. If you're not happy, return it. If you decide to try this foundation tester kit – please drop me a line and let me know what you think!

Organic Makeup: Q&A
Q: Is mineral makeup good for oily skin?
A: Yes. You can apply this mineral makeup with a brush or sponge. You mix it with oil free moisturizer, whatever suits your needs. 
Q: Can I mix mineral powder foundation with moisturizer?
A: Yes! You can mix this organic makeup with your moisturizer. Start out with a tiny drop of moisturizer and a pea size of makeup powder. This makeup is highly pigmented, so a little goes a long way.
Q: Is powder makeup better for wrinkles?
A: Most powdered makeup will probably draw attention to fine lines and wrinkles. However, since this brand can be mixed with face oils or hydrating moisturizers, you can get a beautiful hydrated glow, while still covering up imperfections.
---
Get a FREE skin score by clicking on the picture below...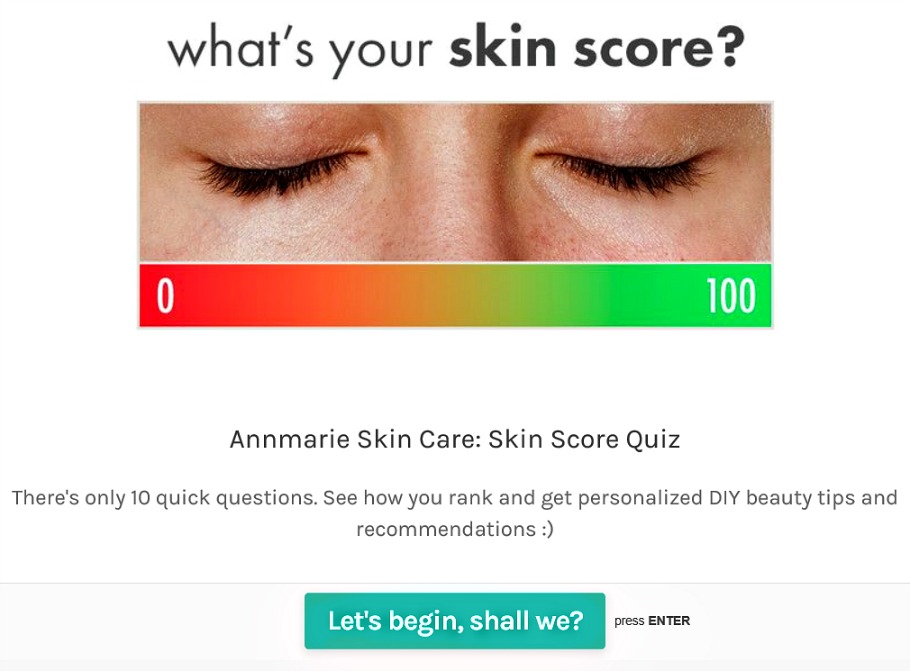 ---
Questions/Comments or Just Wanna Chat?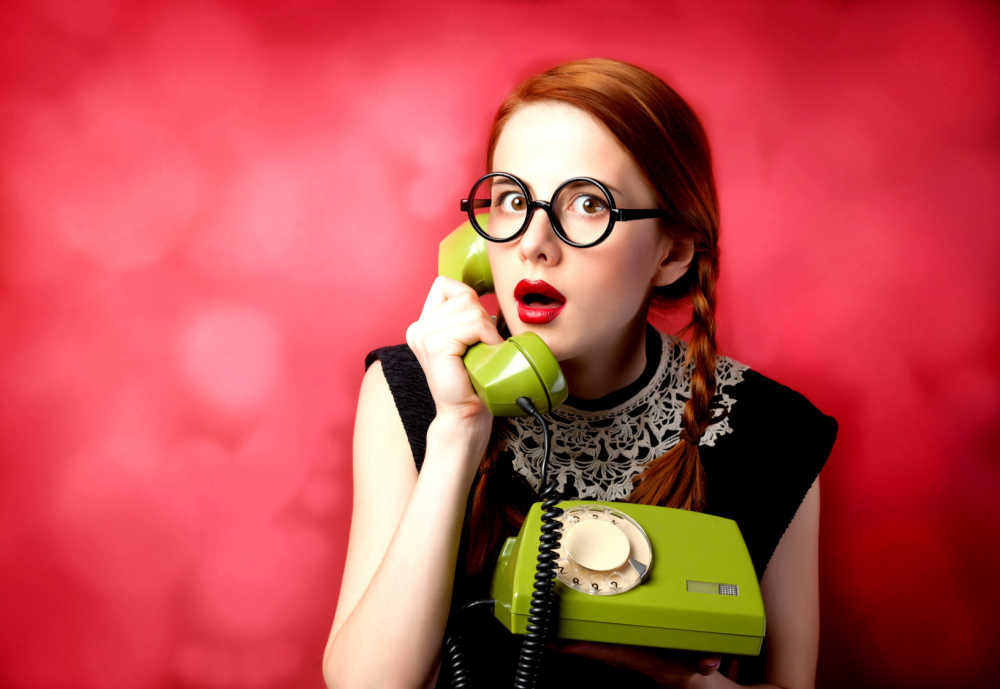 Visit the Anti-Aging Beauty Blog or contact me here.

Check us out at these locations: