How To Wear Mineral Makeup for Dry Skin
Mineral makeup for dry skin: try these simple tips for a smooth, translucent glow. Don't give up on your favorite mineral makeup just yet!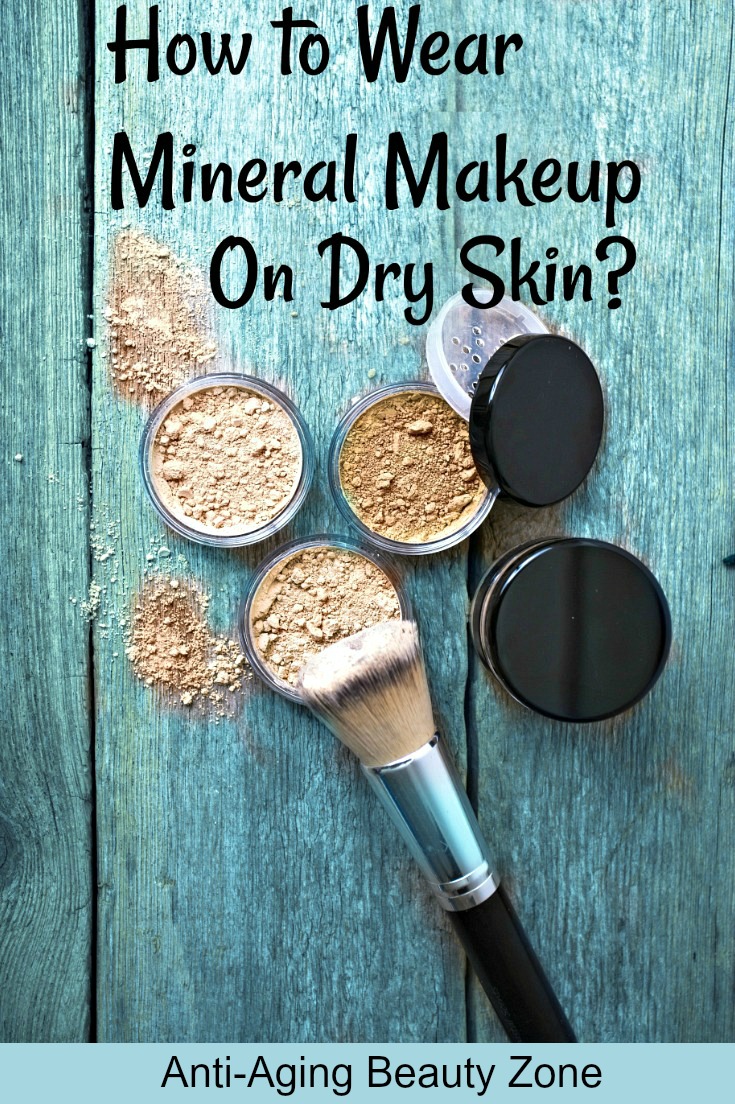 If you have dry skin but LOVE the look and coverage of mineral makeup, you can still get a beautiful glowing complexion with just a few tweaks to your makeup routine.

Problems with dry skin and makeup
Dry skin is very common, especially in adults. Moreover, dry skin and associated symptoms (like eczema and rosacea) usually get worse with age.
This is why many women over 40 have a difficult time finding a makeup foundation that looks good, provides adequate coverage without caking, won't irritate the skin, and lasts all day.
When using liquid or cream makeup, makeup artists usually recommend setting your makeup with a setting powder. They do this because it not only helps "set" the makeup, so it lasts all day, but that little bit of powder helps give the face a smooth, poreless, translucent look - that all women crave.
Of course the easier and more natural looking option is to just use mineral makeup powder. Unfortunately, if you have very dry skin (like I do), you know that any powder or mineral makeup can make your dry skin condition worse. It can exaggerate fine lines or crepiness or worse – cause itchy, irritated skin.
But, don't despair, there is a way to get that smooth look using mineral makeup with just a few quick steps before applying your mineral makeup.
The beauty of mineral makeup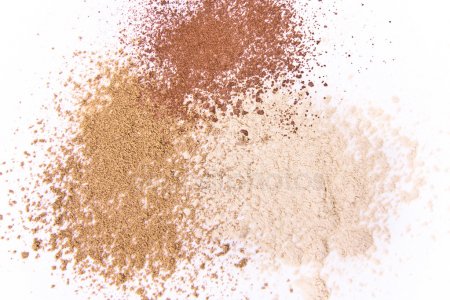 Personally, at my age, I can't use powder on my face anymore. It's too aging However, I've always admired the smooth, flawless look that powdered mineral makeup offers. And what's not to love about mineral makeup?
It allows for smooth, buildable coverage, looks natural on all most any skin color, is safe for most skin types (especially sensitive skin). Also, it contains natural sun protection (SPF), so you can skip the greasy sunscreen application.
How to use mineral makeup for dry skin
Exfoliate:

First, make sure to exfoliate your skin weekly, so you don't run into any bumpy, dry patches. In fact, if you have dry skin, you should gently exfoliate at least once a week. I prefer to exfoliate twice a week.
Moisturize:
You probably already know this, but make sure to apply a good hydrating moisturizer before any makeup application.
If your skin is very dry, apply face oil on top of your moisturizer. Pour a drop or two of good quality face oil into the palm of yours hands. Rub your hands to distribute the oil and lightly press the palms into your face, concentrating on the dry areas like the eyes and lips.
Prime:
Here is the secret...Primer your skin before applying makeup.  An excellent lightweight conditioning primer not only helps hydrate but prepares your skin for makeup and allows for a smoother application.
A makeup primer also helps seal the moisturizer and protect the skin. It also, helps reduce the look of large pores (especially around the nose and cheek area) and blurs fine lines. Just make sure to always apply your moisturizer first, then the prime. 
TIP: Make sure your moisturizer has had a chance to absorb before applying a primer. If you put it on too soon, your makeup won't last as long.
Velvet Veil Soothing Primer by Mommy Makeup.

Mineral Makeup: 
Now you're skin is ready and primed to for mineral makeup powder. Take your kabuki brush, lightly swirl around on my mineral makeup compact and then buff your face in small circles.
Start at the forehead and work your way down. Continue until you have the desired amount of coverage so you skin looks smooth and even toned.
Got your own tips on using mineral makeup for dry skin?
Hope these tips on using mineral makeup for dry skin have been helpful. Now there is no reason why you can't use mineral makeup and have a smooth, hydrated, glowing complexion.
Do you have any tips or suggestions for using mineral makeup on dry skin? We'd love to hear from you.
---
Questions/Comments or Just Wanna Chat?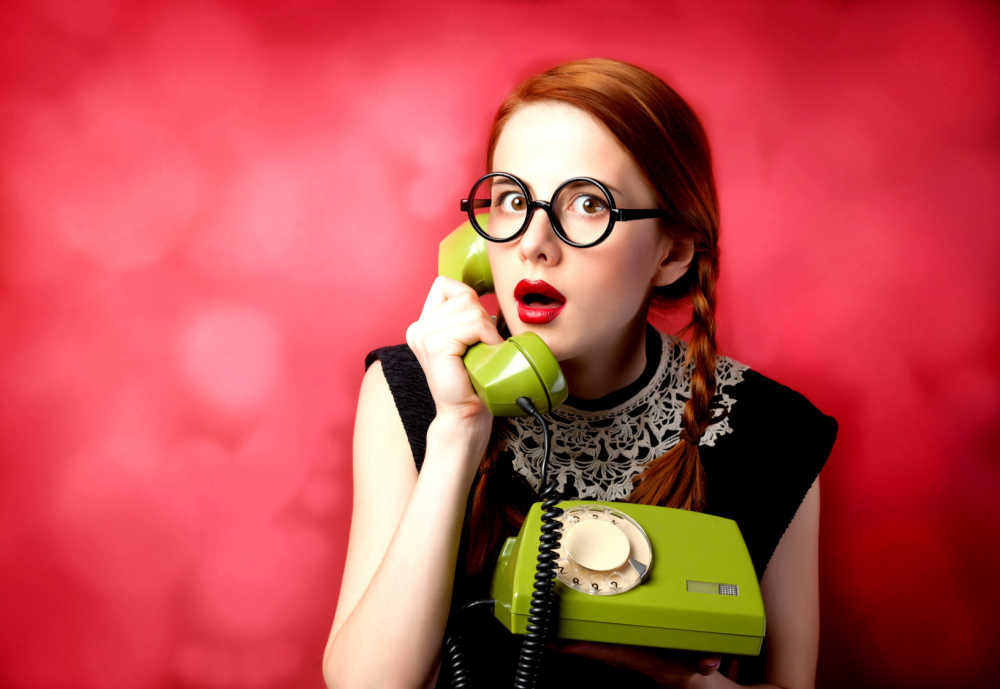 Visit the Anti-Aging Beauty Blog or contact me here.

Check us out at these locations: