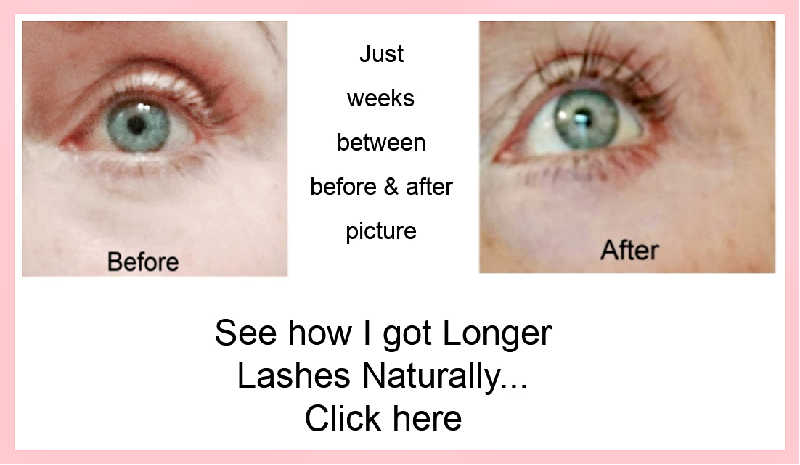 4 Anti-Aging Solutions for Skin Over 40
Affordable solutions for younger looking skin.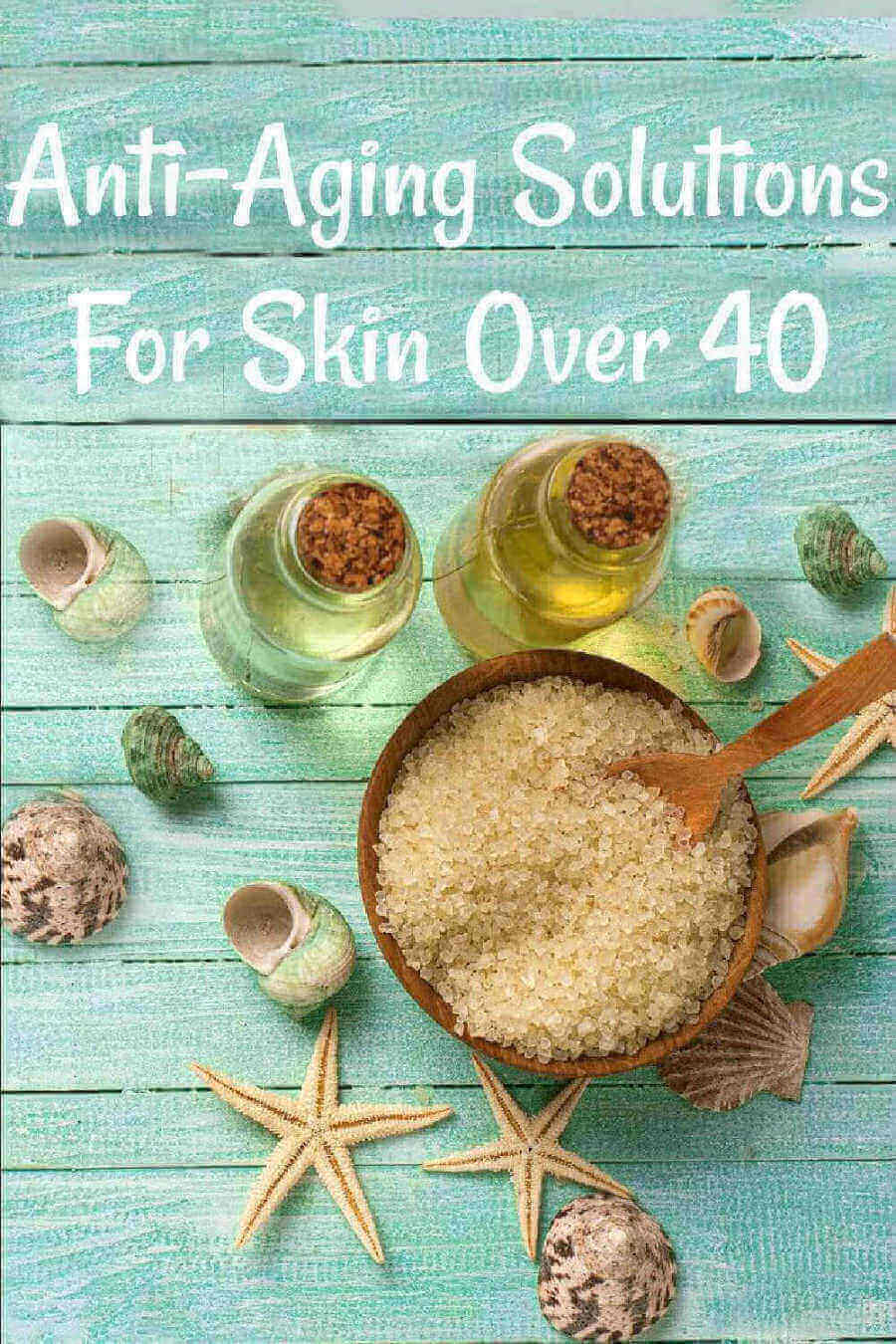 You're going love these anti-aging solutions that can help perk up tired,  dull-looking skin almost instantly!
These affordable (cheap) anti-aging treatments can help brighten and tighten the skin and bring a beautiful glow to your face sometimes after just one treatment.
The best part is -- some of them are very cheap or practically free!

What can these anti-aging treatments do for you
Fact
Anti-aging treatments don't always have to be expensive or time-consuming. There are plenty of very simple skin treatments (most can be done at home) that will give you that instant gratification we all desire for younger, healthier-looking skin.
That's not to say that these solutions can replace the regular use of good anti-aging creams and serums. However, it's an excellent in-between treatment to keep your skin younger-looking.

1. Want a brighter complexion? Get juiced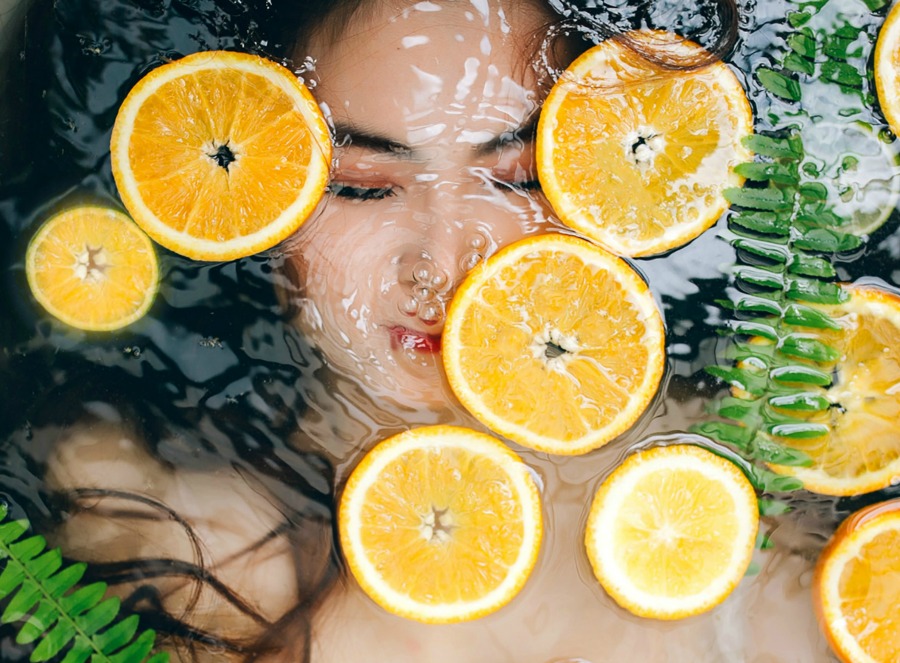 With age, our skin tone can become blotchy, discolored, or uneven. Regular use of vitamin C can help bring the glow back and protect the skin from further aging. You can try a orange juice facial a few times a month. Orange juice can is a natural astringent and exfoliant.
Caution: If you have sensitive skin or issues like rosacea, do a patch test or check with your doctor before trying this. Also, you can dilute the juice with water.

Daily use of fresh vitamin C serums or creams is one of the best anti-aging solutions for aging skin.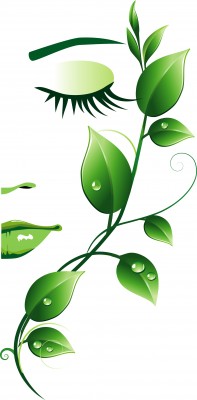 2. Peels for perfect pores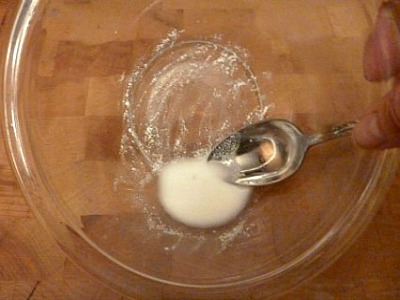 Why do our pores seem to get larger as we get older?
As skin ages, it tends to sag and loses elasticity, which can exaggerate pores clogged with dirt, oil, and dead skin cells. Using a mild chemical peel can help clean pores and reduce their appearance resulting in smoother looking skin.
Alternately, you can make your own peel at home using simple aspirin. Aspirin naturally contains salicylic acid, which helps dissolve deep dirt, lighten skin and age spots, tighten skin, and increase hydration.
Plus, salicylic acid is oil soluble - which means it's able to penetrate the skin (and oily pores) better. 1
While an aspirin mask is not as strong as a professional chemical peel - it still does a pretty good job to clean skin and pores. Also, it's so cheap to make!
Try this:
If you don't have super sensitive skin try this aspirin facial to help remove dead skin cells and unclog pores.
crush 2-3 regular (non-coated) plain aspirin tablets in a bowl
add a teaspoon or so of hot water and mix until it becomes a paste
smooth this paste all over your face and let sit for 5 minutes or until dry
rinse very well and moisturize

3. Scrubs for smoother skin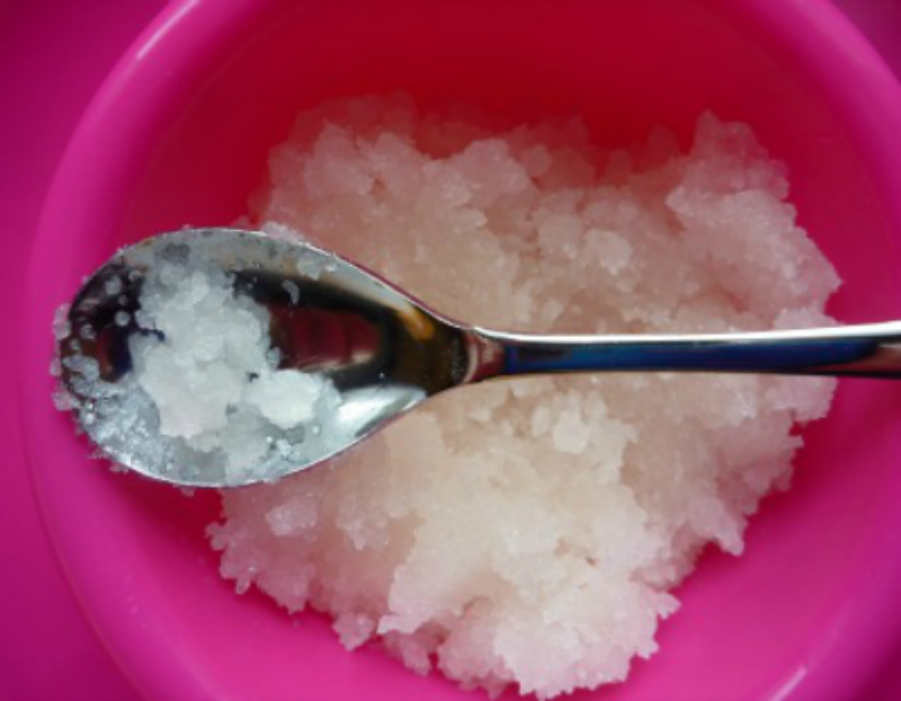 One of the reasons our complexion looks tired as we age is due to lack of moisture and the inability to self-exfoliate dead skin cells. Mature skin is usually thinner and drier and is not able to hold moisture like it once did.
However, before you can effectively moisturize, you need to exfoliate deeply to remove dead skin cells.
The skin's ability to naturally slough off dead cells begins to slow down as we age, which can inhibit optimum absorption of your favorite post-treatments like vitamin-infused masks and serums.
Try this:
Add two tablespoons of baking soda or sugar
Add enough water or oil (if skin is dry) to make a gritty paste
Scrub the paste all over your face and neck
Rinse and apply a good moisturizer

Did You Know: That appearance is not the only reason why we need to help speed up cell turnover? Studies show that exfoliating the skin regularly increases cell turnover which in turn helps bring newer healthier cells to the surface and stimulates collagen production.

4. Massage your face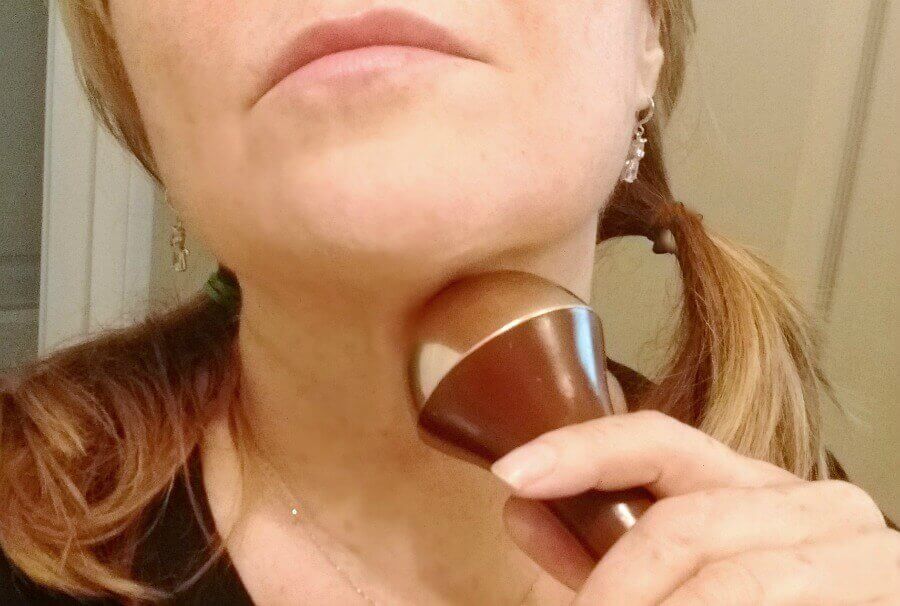 While many women are afraid to massage or touch the facial skin for fear of making wrinkles, however, just the opposite is true. 
Properly done, massaging the skin can help increase circulation, bring nutrients to the skin, help distribute facial oils, firm up underlying muscles and encourage lymphatic drainage.
Try This:
Click here for more details on using the Kansa Wand for a natural face lift.

Other anti-aging solutions

Looking for more intense anti-aging solutions? Whiles these are not the cheapest, they do pack a more powerful punch. Check out these other options:
Microdermabrasion - Are professional microdermabrasion treatments as effective as home treatments? What are some gentle microdermabrasion products you can use at home?
Micro-needling (derma roller system) - Why this home system could cause more harm than good.

You might like these:
Click here for anti-aging solutions and facial skin care treatments. 
Make your own Vitamin C serum - using organic ingredients.
Facial exercises - for a younger look face.

Questions/Comments or Just Wanna Chat?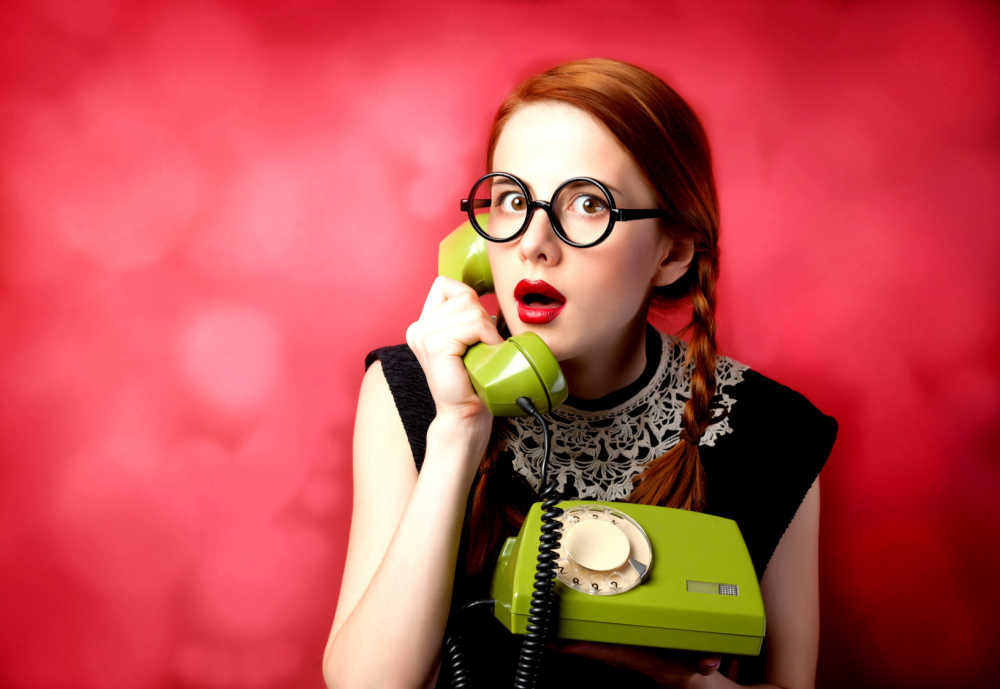 Visit the Anti-Aging Beauty Blog or contact me here.

Check us out at these locations:

ABZ Newsletter
Sign Up For Special Offers, Updated Pictures, New Product Information, Anti-Aging News, Tips and More...
Additional  Information  You  May  Like: