Microdermabrasion Treatment

What to expect, how to prep, and what to do before and after a microdermabrasion facial.
A microdermabrasion treatment is an effective way to make your face look younger and healthier.
Unlike the effects of a typical facial, those of a microdermabrasion facial are a lot more powerful. Most people will see significant results after the first treatment.
Benefits of microdermabrasion facial
One of the many benefits of microdermabrasion facial is that it can help to improve the appearance of fine lines and wrinkles.
Microdermabrasion works by gently exfoliating the top layer of skin, which can help to smooth out the appearance of imperfections.
Additionally, microdermabrasion can help to stimulate collagen production, which can further help to reduce the appearance of wrinkles.
One session will remove dead cells and the dull top layer of skin, resulting in dramatic improvements in your texture, tone, and color, including:
reduction in wrinkles and fine lines
healthier-looking complexion
improved texture
brighter tone
tighter pores
faded age spots and scars
firmer, tighter skin
What are the different types of microdermabrasion?
There are basically three kinds of dermabrasion facials to choose from:
We'll explain the difference between these treatments and how they work.
Crystal microdermabrasion treatment
This device sprays a fine mist of white aluminum oxide crystals to exfoliate and vacuum at the same time.
During treatment, super-fine crystals are pumped through a tube into a glass wand and jet sprayed across the face. At the same time, the wand vacuums dead cells, particles, and left over debris.
Is this right for you?
Of the 3 treatments, this one is the most aggressive. If you have minor scars, issues with skin's texture, congested pores, or sun damage, then you are a good candidate for crystal microdermabrasion.
However, for those with skin health or sensitivity issues, it can be too abrasive and cause inflammation or irritation.
Diamond microdermabrasion treatment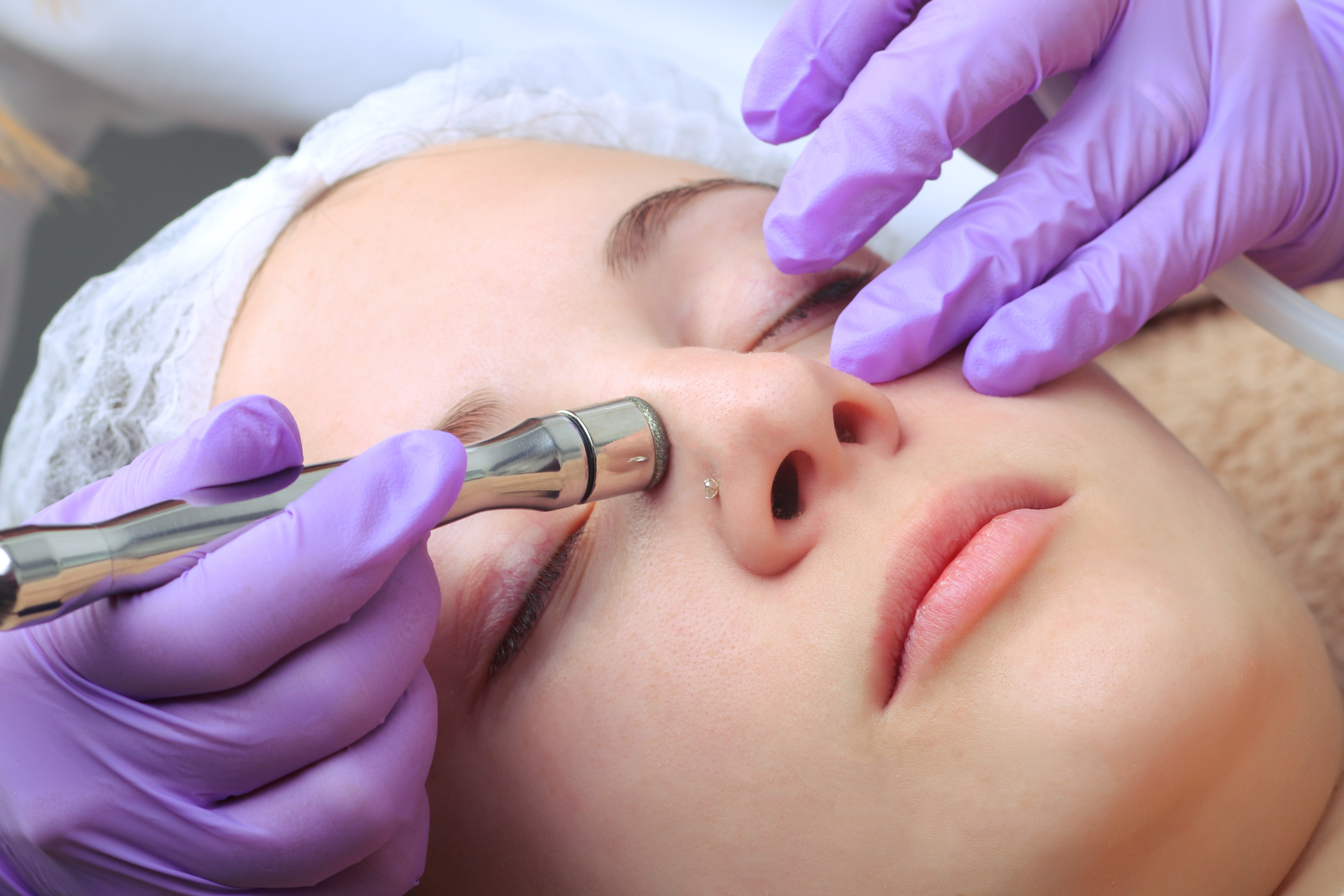 This handpiece has a rotating diamond-tip disc that exfoliates and vacuums dead cells at the same time.
During a session, a diamond-tipped wand glides across the face, gently exfoliating the uppermost layer of the dermis, while the exfoliated cells are vacuumed away.
Is this right for you?
This option has a few extra benefits…
First, it's less abrasive than the crystal spray and is suitable for most skin types. And, this device uses a diamond-tip to penetrate small areas, such as the nose, to reduce blackheads.
Plus, many people find it cleaner because there are no stray gritty crystals left behind.

Hydrodermabrasion
Hydrodermabrasion uses a device that sprays a saline solution and oxygen while vacuuming left over debris.
The device sprays water droplets at high velocity, which exfoliates the top layer of the face. It has similar results to microdermabrasion, but it also improves circulation and hydrates.
Is this for you?
Of the three, the hydrodermabrasion is gentler and may be more suitable for those with extra sensitive skin. Especially if you're prone, redness, blotchiness or acne. 
Additionally, the saline solution spray can be infused with ingredients according to your needs.
For example, If you're acne-prone, you might benefit from salicylic acid infusion. Or, if you're concerned about aging, vitamin C might be added.
Your skin care professional can help you choose the right combination for your needs.
What should you do before microdermabrasion?
Before each session, it is important to take some time to prepare your face. This will ensure that you get the best results and minimize any potential side effects.
Here are some things you can do to prepare:
If you have any makeup on, be sure to remove it completely using a gentle cleanser.
Avoid harsh scrubs or exfoliants, as this can irritate.
Avoid products that contain retinol or glycolic acid for at least a week before your treatment.
Limit sun exposure at least a week before your treatment. This will help to prevent any potential irritation during the treatment.
If you have any existing conditions, such as acne, eczema, or rosacea, it is essential to inform your doctor before starting the treatment.
Microdermabrasion after care

After care is important to ensure the best results. I found that while my skin looked luminous, it did feel a bit tight, dry. So make sure to bring moisturizer to apply after your session.
Here are some things you should do after your session:
Moisturize your face and neck well. This will help to soothe and protect.
Avoid sun exposure for at least a week after, and apply a sunscreen when going outdoors.
Avoid products that contain retinol or glycolic acid for at least a week after your treatment.
Use a gentle cleanser to cleanse your face. Avoid scrubs or exfoliants as this can cause irritation.
If you experience any redness, swelling, or irritation, contact your doctor.
What to expect after a microdermabrasion facial
The first thing that most people notice is an instant glow and a luminous look! Also, your face might be slightly pink and feel warm – like a mild sunburn. 

Other after effects include:
tenderness
swelling
redness
dryness
tightness
flaking
In most cases, these go away within a few hours of treatment. But, it's a good idea to apply moisturizer right after treatment to help with any dryness or tightness. 
Some people may experience minor bruising, but this is pretty rare. Most people are able to resume normal activity immediately after a session.
How often should you get microdermabrasion?
The effects of microdermabrasion are temporary, since the skin regenerates every 30 days. So treatments will need to be repeated for best results.
Depending on your goals, the frequency will vary from person to person.
Usually, six to twelve sessions (spaced out every two to four weeks) will give the best results and make significant changes to your skin's appearance.
Who Should Not Use Microdermabrasion?

There are a few instances in which these types of treatment are not advised. If you're prone to herpes, open wounds, infections or inflammatory conditions like rosacea, many practitioners will advise against it.
Likewise, if your skin doesn't heal well, this may not be for you.
---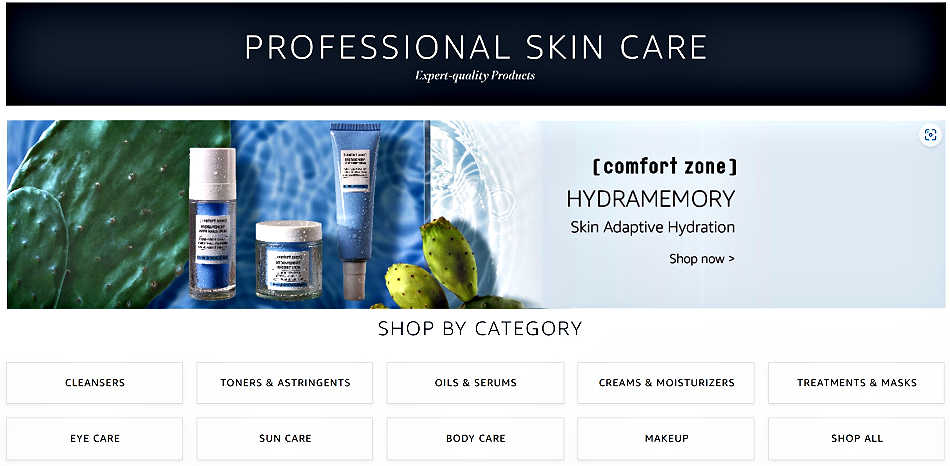 ---
Questions/Comments or Just Wanna Chat?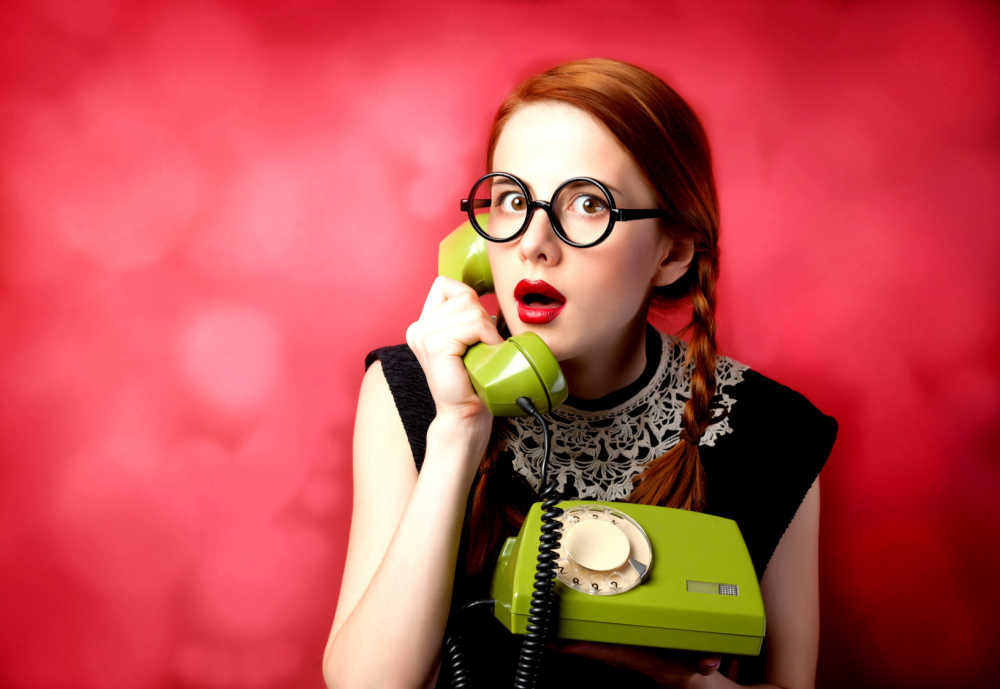 Visit the Anti-Aging Beauty Blog or contact me here.

Check us out at these locations: