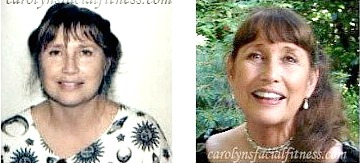 Face Lifting Tips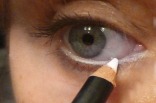 Eyeliner Over 40
Why start an anti-aging beauty website?
Facial Aging Fascinates Me. I'm not a professional skin care expert or makeup artist, but I've been researching facial anti-aging topics since my late 20s. The process of facial aging fascinates me, especially:
Why do we look so different as we age?
What happens to our facial features over time?
How can we still look vibrant (and sexy) over 40?
This website is sort of a "personal journal". A creative way of sharing my experiences using a variety of anti-aging beauty tips, techniques, gadgets and products.
Not wanting to resort to plastic surgery, I'm always searching for non-surgical options to look better and I love to share this information with like minded women like you.
If I can help you find something that makes you look and feel good about yourself - that's great! That makes my day!
"I'll try anything once, twice if I like it, three times to make sure."
― Mae West
I'll Try Anything Once! 

And while many anti-aging beauty tips/products fail to thrill me, sometimes persistence pays off and I'm pleasantly surprised at what I find.............................................
I found cheap (inexpensive) beauty products and cosmetics that work as well as expensive ones. Like a wonderfully soothing organic Vitamin C serum you mix up fresh at home. 
I even found simple makeup tips that address common issues women over 40 experience (specifically puffy or swollen eyes). And - my favorite -  how to firm the skin on the face and neck naturally without cosmetics or surgery.
Hopefully, I can save you time and trouble by sharing my experiences with anti-aging beauty products or maybe just help you find some great ideas to spruce up your look. 
Why an interest in anti-aging beauty tips?
Mom was always trying out new beauty products and sharing then with others.
Her motto was "Try it! You never know – you might like it."
She was always sending me "beauty care packages" containing her favorite new finds, like anti-aging creams, serums, and even a wacky micro-electronic face exercise device that stung if it wasn't used correctly!
Soon I looked forward to my "beauty care packages" ..................
And I was excited to test new products. It was fun - especially when I found ones I really liked. I was hooked.........a real beauty junky! 
Time marches on......

Unfortunately, my mother passed away in 1999. But, I can only imagine how excited she'd be to try some of the advanced anti-aging products available today. 
Think about it...........................................We have access to some pretty powerful over-the-counter anti-aging products like:
alpha hydroxy and lactic acid peels

retinol creams and advanced copper peptides

professional grade microdermabrasion machines

FDA approved laser wrinkle treatment devices 
At one time these were only available through a dermatologists or plastic surgeon, now you can purchase them on-line!
Does anyone remember Ponds Cold Cream? A popular anti-aging cream from the 50s and 60s? Back then it was the "everything" cream. Used as a cleanser, makeup remover, moisturizer, anti-aging/wrinkle cream - all in one jar.
But, today we have a LOT more options. Maybe too many? It can be confusing for sure.
Hopefully my experiences along with contributions from women like you can help guide us through the crazy maze of anti-aging options.
So if you're interested in:
• inexpensive anti-aging products
• the latest news about anti-aging cosmetics & ingredients
• makeup tips for common age related issues (like puffy eyes)
• best skin vitamins and anti-aging foods (that really taste good!)........
Please feel free to checkout the Anti-Aging Beauty Zone. Let's share ideas, beauty tips, and have fun while we look amazing and elegant regardless of age.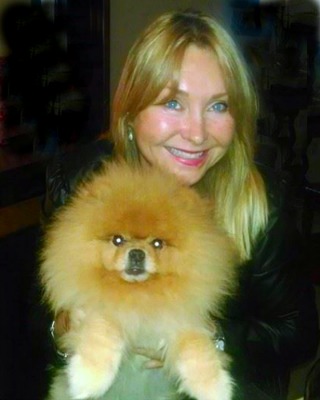 AntiAgingBeautyZone.com is dedicated to my beautiful mother, Wanda. I know she would have enjoyed this site and I hope you do too.
P.S. Your opinions and experiences are very important to me and others with the same interest. If you find a great product or have a suggestion or tip - please share with us.
Help others look amazing by sharing your best anti-aging beauty tips with us.

Like This Page?  Please Share :-)

Check us out at these locations:
ABZ Newsletter
Sign Up For Special Offers, Updated Pictures, New Product Information, Anti-Aging News, Tips and More.....
Additional  Information  You  May  Like: