My Best Eye Care Products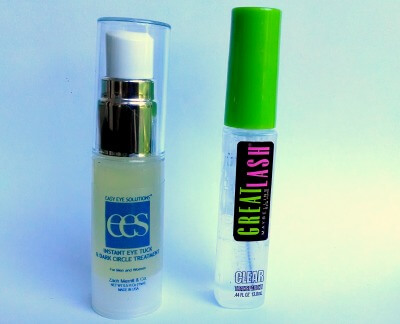 While I'm always searching for cosmetics that work well for me. I have to say my 2 best eye care products right now are Maybelline Great Lash Clear and Easy Eye Solution Eye Tuck Serum.
Why? Well, first I have to admit, I don't always remove my eye makeup products before bed.
Shameful isn't it?
As a result, my eyelash (which are pretty thin anyway) break often. So instead of making a pact with myself to wash off my eye makeup before bedtime (which I know won't work) I found this clear mascara that contains conditioners like panthenol and other ingredients to coat your eyelashes BEFORE you apply your regular mascara. 
Maybelline calls this a "clear mascara", but it's more of a conditioner you apply to protect your eye lashes.
Not only does it make my eye lashes look thicker, longer, and protect them from breaking,  my mascara doesn't clump and goes on much smoother. You can buy this in any drugstore or supermarket. 
My 2nd eye care product?
My second favorite eye care product is the Easy Eye Solutions Eye Tuck Serum.
I love, love this serum.
It helps to "tuck" and hide those little tiny crinkly lines and wrinkles directly under the eyes. Places where even Botox injections can't help. Believe me, I've looked into this option. 
I'm over 50, but have suffered from little eye wrinkles directly under my eye since my 20s. Over the last 30 years, I must have spent thousands of dollars on eye cream products. All promising to help reduce under eye wrinkles…….
Guess what? I'm still waiting for one of these eye creams to start working!
But, in the meantime, I'm sticking with my Easy Eye Tuck Serum. I love it so much and have been a fan of this serum since 2012 when I first read about it on a forum called Essential Day Spa. 
The women on this forum raved about this serum so much, that I decided – what the heck! I spent so much money already why not give this one product a try.
So I contacted the owner of Easy Eye Solutions, Zach Merrill, and asked if he had any samples to try. 
I didn't want to spend $74.00 or a full size bottle. Even though there was a 30 day money back guarantee. I'm tired of spending money and returning eye products that don't work!
 Well, he didn't have any sample products but assured me that I could get a full refund if I didn't like it.
I bought it and fell in love!!
As a result, I am now a distributor of the Easy Eye Solutions Eye Tuck Serum AND, I'm the only distributor who offers smaller, less expensive sample size bottles
I wouldn't sell the product if I didn't really love it.
If you suffer from puffy eyes or wrinkles and lines under the eyes – I encourage you to give this serum a try. I'm sure it's not like anything you've tried before. It's not drying or irritating.
I asked a friend of mine (Bobbie) to try this product because she has issues with under eye puffiness and very, very sensitive skin. (the girl is allergic to Aloe Vera!!)  
I wanted to see if it worked for her before I decided to become a distributor. Well, she loved also. No issues with irritation or dryness. 
You can watch a video of her transformation using the Eye Tuck Serum here on this link…..
Hope you give it a try and if you do, please drop me a line and let me know how it worked for you.
Hopefully, it will be one of your best eye care products!
Home

›
Beauty Product Reviews
› Best Eye Care Products
Questions/Comments or Just Wanna Chat?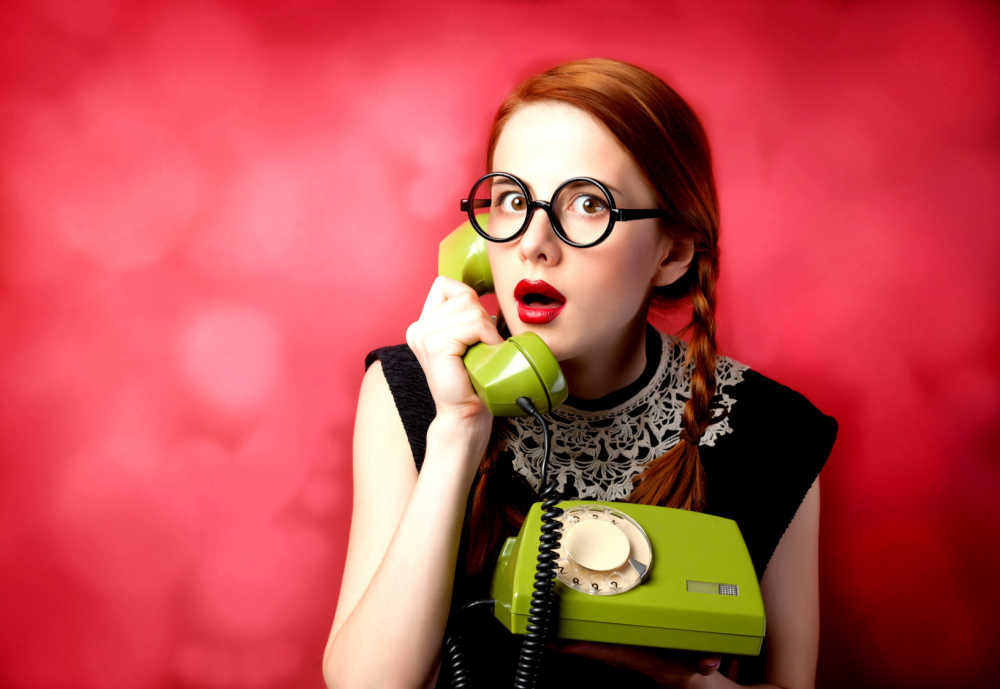 Visit the Anti-Aging Beauty Blog or contact me here.

Check us out at these locations:

ABZ Newsletter
Sign Up For Special Offers, Updated Pictures, New Product Information, Anti-Aging News, Tips and More...
Additional  Information  You  May  Like: