Anti-Aging SkinCare Routine


Simple Skincare Routine for Women Over 50
Anti-aging Skincare - By Linda Robison

Skincare Routine for Common Facial Skin Problems Over 50

We put together a simple anti-aging skincare routine to address some of the most common facial skin problems after 50. While many skin changes (damage) start in our 20s and 30s, they really become noticeable in older people.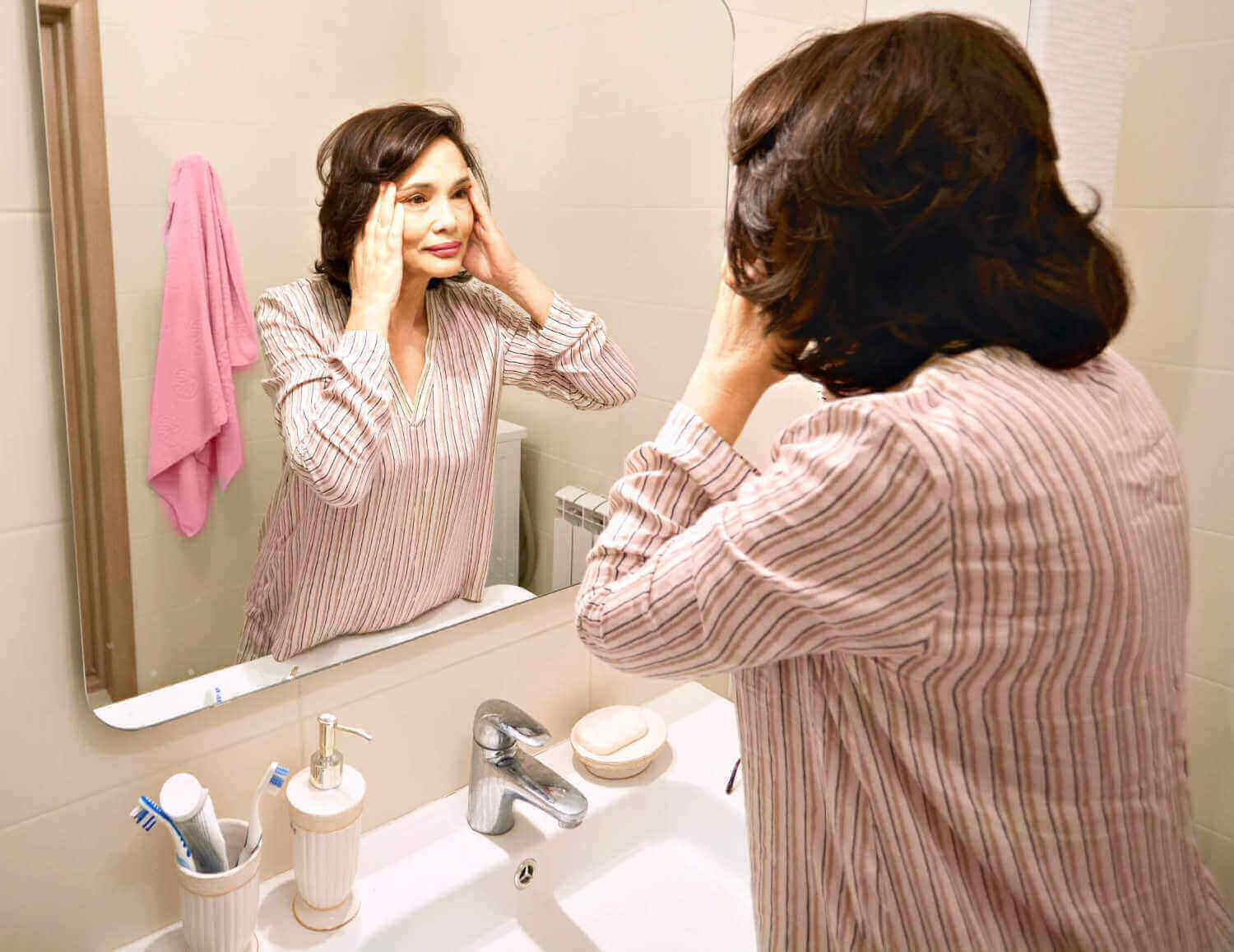 Once we reach our 50s the natural aging process becomes much more visible for all skin types. Here are 4 common facial skin problems:

sagging jowls and neck skin
dry, rough, bumpy skin texture
brown spots, age spots (liver spots)
hooded eyelids
While you may not be able to reverse aging skin disorders, the good news is you can improve the look and condition with the right skin care products and treatments.

Anti-aging skincare doesn't have to be complicated, but mature skin does require a consistent skincare routine. We'll show you at-home and in-office anti-aging skincare options for a more healthy looking face.
1. Loose Skin - Sagging Jowls and Neck
The reduction of elastin and collagen and changes in facial bone structure can cause loose skin around the eyes, jowls and neck. This starts to become noticeable around age 50. 
Depending on your skin health and the degree of sagging you have a few options:
Facial Exercises - Facial muscles are attached to the skin. This is what allows you to show facial expressions.
When you exercises your facial muscles by building muscle fiber and enlarging the muscle, you get a fuller, firmer looking face and neck. This has been my choice for over 20 years. See my before and after pictures here...
Radiofrequency (RF) Microneedling - Radiofrequency waves combined with a form of "controlled skin injury" from the needles helps to simulate collagen and elastin to rejuvenate facial skin. This might provide a mild lifting effect.

V Line PDO Thread Lift - This is an in-office thread lift procedure that uses biodegradable dissolvable sutures to lift up portions of your skin - suspending your facial contours in a higher position.
Deep Plane Face Lift - A surgical procedure that lifts a layer of connective tissue under the skin along with facial muscles, to tighten the face, jawline, and neck.

2. Grungy-Dull Skin - How To Get Glass Skin
One of the most common facial skin problems after 50 is a dull, lifeless, or dry skin. With youth the skin is appears shiny, clear, poreless, translucent and luminous... Or as some call it Glass Skin.
To achieve the Glass Skin look there are several suggestions and combination products to get that light reflection, reduce fine lines and provide a nice smooth surface.
Exfoliate - Ladies, if you're over 40, exfoliating is your best friend!

If you haven't done so, you'll be surprised how great your skin will look. Exfoliating is especially important after 40 because your skin's not able to shed dead cells as easily or quickly as it did when you were younger. This can cause your skin to look dull and rough.
Plus, exfoliating on a regular basis offers lots of anti-aging skin benefits such as improved skin tone, clarity and collagen production.1  Keeping your skin clear of dead skin cells also allows for creams and serums to penetrate better and offer better results.

Use two different exfoliating methods
1. Manual face scrub treatment:
Once a week use a homemade face scrub. You can purchase scrubbing facials (they come in creams, gels, or cleansers) at any drugstore, but many are made with crushed walnut shells which can scratch the skin. Not Good!
Better yet, make you own by simply mixing a teaspoon of baking soda with a few drops of water or face oil. Mix until you have a paste like consistency and lightly scrub your face and neck. 
If your skin is super dry, you can make the scrub with sugar and olive, coconut oil or your favorite face oil. 
Check out the video below to see how easy it is!

2. Home chemical peel:
Once a month, depending on your skin type, use a chemical peel like glycolic or lactic acid.
The best time to use a peel is at night before bed. This way your skin will be able to absorb your anti-aging night cream better.
Chemical peels are simple to use. Just make sure you read the directions and use a sunscreen as chemical peels will make your skin sun sensitive.
TIP: If you've never used a chemical peel, start with the mildest solution (like 10%) and slowly work your way to a stronger peel. Fruit acids are an excellent anti-aging skincare exfoliant because they're mild yet very effective enough to exfoliate, minimize pores and improve skin tone. I LOVE this one! Click below to see how fruit acids can help your skin.
Theraderm Fruit Lactic Acid Skin Exfoliator
Moisturize - But before you do layer your moisturizer with hyaluronic acid for extra hydration and to reduce the look of fine lines.
Hyaluronic acid is one of the best anti-aging skincare products for older skin and should be in your skincare routine. Hormonal changes, less active oil glands, loss of collagen are a common cause of dry dull skin. 
However, many women report that minimal results with hyaluronic acid. That's usually due to improper use. 
For better results, consider adding a layer of hyaluronic acid under your moisturizer. Hyaluronic acid works much better when there is a layer of moisturizer on top.
For maximum hydration (and repair), consider moisturizers that contain plant oils. Some studies also indicate that plant oils can help with skin elasticity - especially in premenopausal skin. 1

Other studies show that plant oils offer anti-inflammatory and antioxidant effects and help heal and repair the skin barrier.2 This is especially important if you have skin issues like flushing or red bumps, blotchy  or stinging patches of skin on your cheeks, chin, nose and forehead - which could indicate Rosacea. Rosacea is very common skin disorder found in people over 50.

Best Moisturizers
After 40 or 50, your skin needs change and oils become your friend. Consider facial oils either alone or along with your favorite moisturizer.
I use CFF Moisturizer Plus, which contains plant oils like:
grapeseed oil

jojoba oil

neem oil



3. Brown Spots
There are several effective anti-aging skincare products to reduce or lighten brown spots.
Intense Pulsed Light Treatment (IPL) -  Has very little down time and also works on broken blood vessels and red spots too.
Laser - Like Fraxel or Halo works well but has a few weeks of down time.
Tranexamic acid - This serum that helps remove and prevent brown spots by inhibiting tyrosinase productions which is an enzyme that's discoloration. 
Vitamin C - Helps reduce the enzyme responsible for melanin production. I've tried it and it worked well for reducing a brown spot on my neck. You can see the before and after picture here.
However, this anti-aging skincare serum must be fresh in order for it to work well. Vitamin C is very sensitive and degrades quickly. It has a very short shelf life (30-40 days) and must be stored in a cool dark place. Once the vitamin C powder has been mixed with a liquid (i.e. cream or serum) it begins to degrade.
Creams and serums that contain old vitamin C that's oxidized won't work well. That's why I mix mine up fresh every 30 days.
Retinols - A popular and favorite anti-aging treatment is the use of over-the-counter retinols. While prescription retinols (like Renova and Retin-A) work much faster, they have a long list of side effects and long "break-in" period where your skin could be red, irritated, peeling and extra dry. So for the sake of this article, we're referring over-the-counter retinols. 

Good choices for over-the-counter retinols are:

Paula's Choice makes a 1% retinol cream that has high ratings
Absorb Your Health makes a 2.5% retinol cream which is little less expensive than Paula's Choice
Which ever retinol cream you choose, make sure you know how much retinol the product contains. Click on the links below for info on these two retinol creams.

Absorb Your Health 2.5% Retinol Cream
4. Droopy Hooded Eyes
How do you know if you have hooded eye? If you have excess skin that folds down onto the upper eyelid, you probably have hooded eyes. This is usually due to aging of the eyelids. The skin becomes thin, wrinkled, and crepey and starts hanging down causing your eyes to look droopy and tired.
Is eyelid surgery for hooded eyes necessary? No, not unless it's so severe that the excess skin hangs all the way down to the lash line and impairs your vision. Then you'll probably require surgery to fix hooded eyes and sometimes insurance might cover part of it.
Blepharoplasty for Hooded Eyes - This eyelid surgery removes the excess skin (sometimes fat) which helps improve the look and shape of the eyes. It's usually done under local anesthesia in the doctor's office. And recover takes about 7-10 days.
Eye & Face Exercises - If you have partially hooded eyes and not too much hanging skin, some eye exercises might help strengthen the eyelid skin and eye muscles creating a more opened eye, less tired look.
You can see my before and after picture here. While I didn't have hooded eyes, after a few months of doing the exercises, my upper eyelid was more visable and I had fewer wrinkles around the eye area.
Final Word on Anti-aging Skincare - Protection
Most important anti-aging skincare tip is to protect your skin against ultraviolet light. Anti-aging products or procedures are worthless if you don't protect against aging skin disorders caused by sun damage like squamous cell carcinoma.
Block out those UV rays by using suncreen and protective clothing like hats and sunglasses. From dark spots to basal cell carcinoma, the most important anti-aging skincare habit is regular use of sun screen.
This is especially important if your skincare routine include laser treatments,  peels or any product that makes your skin sun sensitive.
Anti-Aging Skincare FAQ's
Q: What is the best at-home chemical peel for hyperpigmentation?
A: When it comes to using at-home chemical peels, you have to be careful and understand what they're used for (acne, scarring, brown spots...), what skin type they're meant for (oily, dry, sensitive...), the strength of the peel, and what the potential side effects might be.
Some chemical peels are pretty strong and should not be done at home. So for safety and effectiveness for hyperpigmentation, I like gentle acids from plant-based sources like glycolic (derived from sugarcane) and lactic (derived from sour milk). Lactic acid is better for dry skin (which most of us over 50 suffer from) so that is my go-to at-home chemical peel choice. The one I've been using for years with great results is:
Skin Beauty LACTIC Acid Skin Chemical Peel
Q: Can Botox help hooded eyes?
A: That depends on your individual situation. If your eyebrows are drooping a well placed Botox injection might help to lift them and create illusion of a wider, more opened eyelid. But, if your hooded eyes are due to excess skin hanging down, then the surgical procedure blepharoplasty for hooded eyes is your best bet.
Q: I seem to have hooded eyelids after Botox. Is that possible?
A: Yes! If the skincare specialist is not properly trained and injects the Botox incorrectly, it can cause the eyebrow muscle to weaken and droop - which can cause droopy hooded eyes. This has happened to me.
Q: How can I decrease hooded eyes without surgery?
A: Again, depending on how severe and how much extra skin you have, a well placed darker eye shadow can help. Just placed the shadow above your natural eyelid crease to create the illusion of depth and open up the eyes.
Want more anti-aging skincare tips?
More skincare tips
Of course, there are other things you can do for healthier, firmer looking skin. Moisturizers, exfoliants, and anti-aging serums can only do so much. Part of the aging look of the face is due to a decrease in collagen, loss of facial fat and facial muscle tone.
I'm a strong advocate of face massage and facial exercises. I spend no more than 30 minutes (totally) per week massaging and exercising my face and neck. You can see my before and after pictures here.
Also, see how face exercise helped improve the look of my neck. These results are amazing!

Articles you might enjoy:
5 Habits for Younger Looking Eyes
Best anti-aging face cream for women in their 40s

---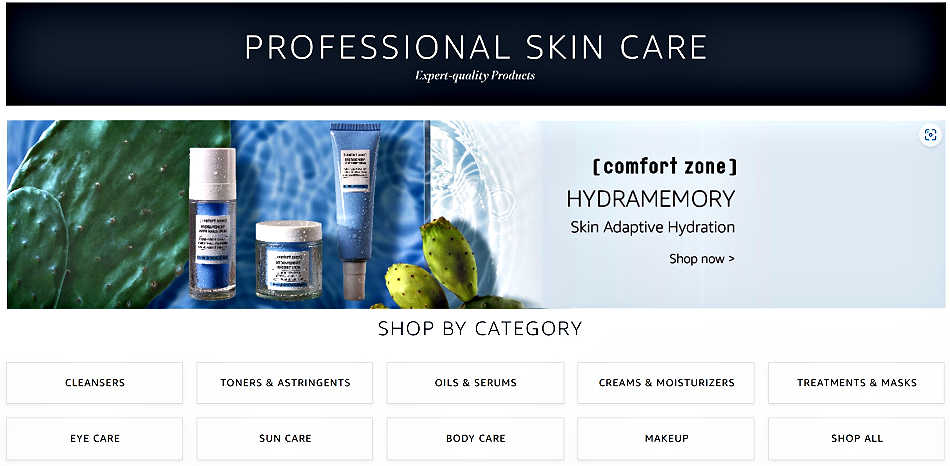 ---
Questions/Comments or Just Wanna Chat?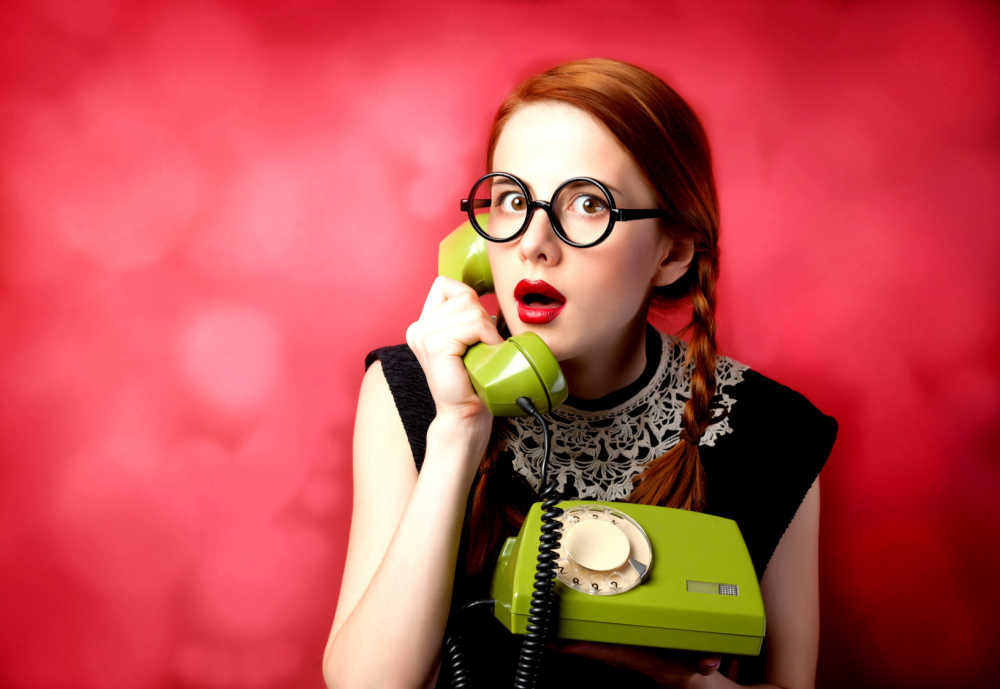 Visit the Anti-Aging Beauty Blog or contact me here.

Check us out at these locations: