Anti-Aging SkinCare Routine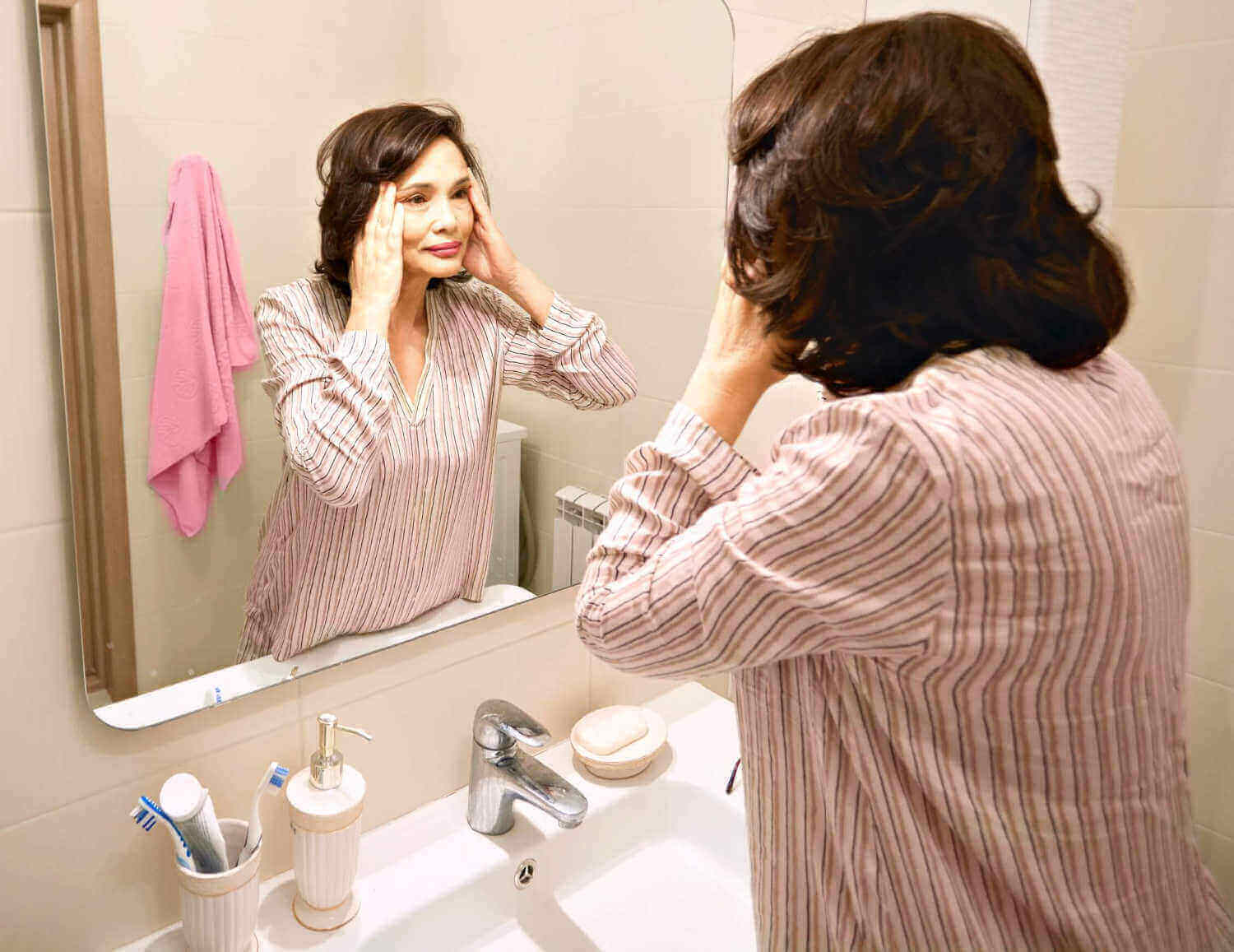 Simple Skincare Routine for Women Over 40
By Linda Robison
We put together a simple and effective anti-aging skincare routine you can follow for healthy, glowing skin! Don't believe it works? Just check out my before and after pictures in the links below!

Anti-aging skincare doesn't have to be complicated, expensive, or time-consuming. But mature skin does require a consistent skincare routine.
There are a few things you need to do (at least weekly) to keep skin over 40 looking it's best.
1. Exfoliate Weekly
Ladies, if you're over 40, exfoliating is your best friend!
If you haven't done so, you'll be surprised how great your skin will look. Exfoliating is especially important after 40 because your skin's not able to shed dead cells as easily or quickly as it did when you were younger. This can cause your skin to look dull and rough.
Plus, exfoliating on a regular basis offers lots of anti-aging skin benefits such as improved skin tone, clarity and collagen production.1  Keeping your skin clear of dead skin cells also allows for creams and serums to penetrate better and offer better results.

Use two different exfoliating methods
1. Manual face scrub treatment:
A few times a week use a homemade face scrub. You can purchase scrubbing facials (they come in creams, gels, or cleansers) at any drugstore, but many are made with crushed walnut shells which can scratch the skin. Not Good!
Better yet, make you own by simply mixing a teaspoon of baking soda with a few drops of water or face oil. Mix until you have a paste like consistency and lightly scrub your face and neck. 
If your skin is super dry, you can make a scrub with sugar (white or brown sugar is fine, whatever you have on hand) and olive, coconut oil (or your favorite face oil). 
Check out the video below to see how easy it is!

2. Home chemical peel:
TIP: If you've never used a chemical peel, start with the mildest solution (like 10%) and slowly work your way to a stronger peel.
A wonderful option is to use a fruit acid exfoliant. It's very effective, yet so mild there is no need to rinse it off. However, it's still strong enough to exfoliate skin, minimize pores and improve skin tone. I LOVE this one!
Click below to see how fruit acids can help your skin.
35% Lactic Acid Skin Peel Exfoliator
2. Wash your face before bedtime
Really?
Yes, you probably already know this, but how many times have you gone to bed still wearing your makeup? Oh, it is just me? I've been guilty of this on many occasions...
Ok, so we know it's important to wash our face. We know that sleeping with a day's worth of dirt, oil, makeup, and sunscreen can clog and enlarge pores, lead to adult acne and inflammation.
But, more importantly, you're missing out on important skin repair time! Your skin cells renew and repair themselves during sleep.
According to Dennis Gross, M.D. "This is when cells need nutrients the most, and when their anti-aging benefits have maximum impact." 
So take advantage of your body's renewal process and cleanse your face with a sensitive skin face wash and apply a good anti-aging cream and let your skin absorb all the nutrients it needs while you sleep.
Best Cleansers
Stick with gentle, creamy, pH balanced cleansers that are free from alcohol, perfumes and dyes. There are many good quality hydrating cleansers to choose from at your local drugstore.
If you don't feel that creamy, gentle cleansers are getting your skin clean enough, use a grainy or rough wash cloth. It can help exfoliate and remove stubborn dirt or makeup.
A good "clean" cleanser is Cetaphil. It's so gentle you don't even need water, just wipe it away with a wash cloth or tissue.
DRY SKIN ISSUES: If you have very dry or sensitive skin nothing beats the CFF Balancing Cleanser.
It's super hydrating while effective at cleansing the skin. I absolutely LOVE the way this feels. Most days - like during the humid summer months - I don't even need to moisturize after cleansing. It doesn't contain the typical surfactants most drug-store cleanser contain.
3. Moisturize Daily
Apply a good, hydrating moisturizer every time you wash or rinse your face. You don't need anything expensive or fancy!

The truth is: Moisturizers WON'T prevent wrinkles or stop them from forming. But a good moisturizer will temporarily hydrate and plump the skin which can make it feel and look better. Plus, your makeup will go on smoother and look better too.
With mature skin you want to keep things as simple and natural as possible. At this age your skin can become sensitive and irritated easily, so use a clean, hydrating moisturizer, nothing with fragrances, perfumes and dyes.
For maximum hydration (and repair), consider moisturizers that contain plant oils. Some studies also indicate that plant oils can help with skin elasticity - especially in premenopausal skin. 1
Other studies show that plant oils offer anti-inflammatory and antioxidant effects and help heal and repair the skin barrier.2 This is especially important if you have skin issues like flushing or red bumps, blotchy  or stinging patches of skin on your cheeks, chin, nose and forehead - which could indicate Rosacea. Rosacea is very common skin disorder found in people over 50.

Best Moisturizers
After 40, your skin needs to change and oils become your friend. Consider facial oils either alone or along with your favorite moisturizer.
I use CFF Moisturizer Plus, which contains plant oils like:
grapeseed oil

jojoba oil

neem oil



4. Feed your skin - Anti-aging Treatment
Whether you like to use a serum or cream, an anti-aging treatment cream is best applied at night after washing and moisturizing.
As stated above, your skin does it's best job of renewing and rejuvenating itself while you sleep. So bedtime is the best time for your favorite anti-aging cream to do it's job.
According to most skincare experts and dermatologists, the best anti-aging ingredients include:
Retinols
Copper peptides
Vitamin C serum
Best Anti-Aging Treatments
1. Retinols: A popular and favorite anti-aging treatment is the use of over-the-counter retinols. While prescription retinols (like Renova and Retin-A) work much faster, they have a long list of side effects and long "break-in" period where your skin could be red, irritated, peeling and extra dry. So for the sake of this article, we're referring over-the-counter retinols. 
Good choices for over-the-counter retinols are:

Paula's Choice makes a 1% retinol cream that has high ratings
Absorb Your Health makes a 2.5% retinol cream which is little less expensive than Paula's Choice
Which ever retinol cream you choose, make sure you know how much retinol the product contains. Click on the links below for info on these two retinol creams.

Absorb Your Health 2.5% Retinol Cream
2. Copper Peptides: While many women are familiar with retinols, copper peptides are just as impressive in terms of anti-aging skincare. 
Studies show it can improve the appearance of aging skin, help increase skin density and thickness, improve firmness, and reduce fine lines and depth of wrinkles. 3
It's hard to find products that contain copper peptides. Click on the link below to view a whole line of copper based anti-aging skin care creams and serums for daily use, night-time use, cleansers, and eye serums.
You can read more about copper peptides here or visit their site here.
3. Vitamin C Serum: Vitamin C can be a powerful anti-aging ingredient. The problem is finding a vitamin C product (cream or serum) that actually contains pure, active vitamin C.
This vitamin is very sensitive and degrades quickly. It has a very short shelf life (30-40 days) and must be stored in a cool dark place. Once the vitamin C powder has been mixed with a liquid (i.e. cream or serum) it begins to degrade.
Because of this and for the best results - I prefer to use a vitamin C product that I mix up fresh right before I'm ready to use. I apply vitamin C in the morning after cleansing and before using my moisturizer.
One of the first benefits I noticed after using a home mixed vitamin C serum for a few weeks is how it lightened my skin spots! Click here to see my before and after pictures.
Click here to learn more about this important fact about vitamin C creams!

Anti-aging skincare routine - Summary
Well, there you have it! A simple, yet helpful four step skincare routine that's quick, inexpensive, and easy to follow.
Wash - with a sensitive skin cleanser every night before bed time. 
Hydrate - apply a moisturizer once the morning and again at night.
Feed - apply an anti-aging cream before bed time after cleansing and moisturizing.
Exfoliate - a few times a week use a facial scrub after cleansing. Then a few times a month use a home chemical peel (usually in the evening) and make sure to follow up with a moisturizer and an anti-aging cream.

Want more anti-aging skincare tips?
More skincare tips
Of course, there are other things you can do for healthier, firmer looking skin. Moisturizers, exfoliants, and anti-aging serums can only do so much. Part of the aging look of the face is due to a decrease in collagen, loss of facial fat and facial muscle tone.
I'm a strong advocate of face massage and facial exercises. I spend no more than 30 minutes (totally) per week massaging and exercising my face and neck. You can see my before and after pictures here.
Also, see how face exercise helped improve the look of my neck. These results are amazing!

What's your anti-aging skincare routine?
As much as I desire to look great for my age, I'm not into spending my free time and $$ slathering tons skincare products on my face or following a complicated 6 step facial routine...I'm just too lazy!
Do you have a favorite anti-aging routine?  Is it simple and easy to follow? 
I'm always looking for new ideas, so please feel free to share - click here!
Articles you might enjoy:
5 Habits for Younger Looking Eyes
Best anti-aging face cream for women in their 40s

Questions/Comments or Just Wanna Chat?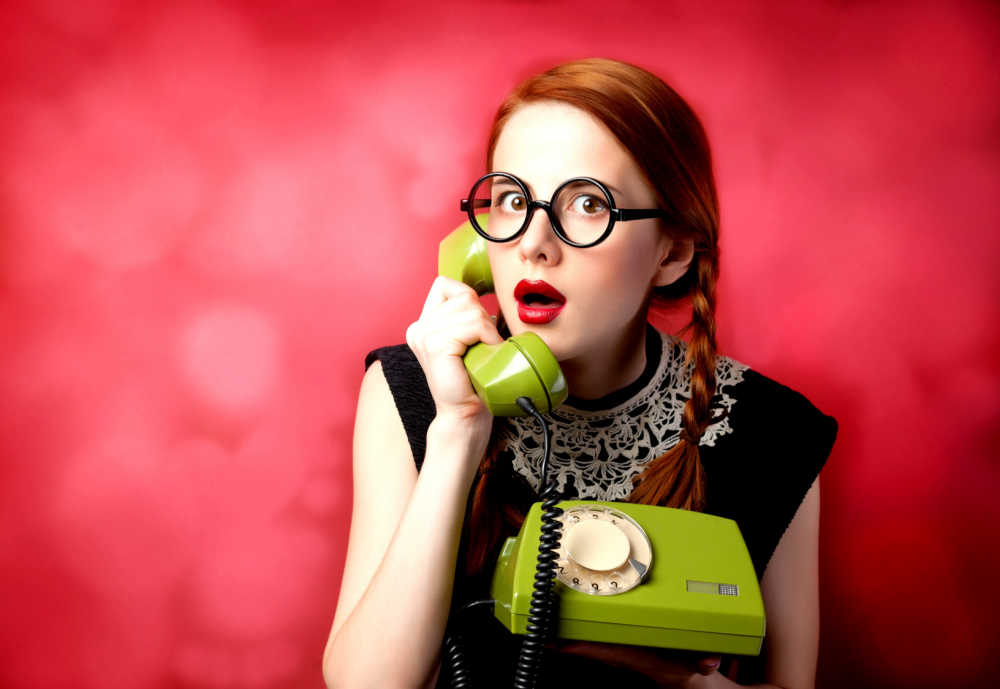 Visit the Anti-Aging Beauty Blog or contact me here.

Check us out at these locations:

ABZ Newsletter
Sign Up For Special Offers, Updated Pictures, New Product Information, Anti-Aging News, Tips and More...
Additional  Information  You  May  Like: