Vitamin C for Face and Neck Aging:
Best way to use it for anti-aging benefits

Applying pure vitamin C to the face and neck can really help reduce the signs of aging and improve tone and texture, not to mention protect against UV radiation.
However, the type of vitamin C (10% L-ascorbic acid concentration ) and the way you apply it on your face and neck can make a huge difference in your results. 
How to apply vitamin C serum or creams

After washing and drying your face, don't just apply the Vitamin C face cream or serum, massage it all over the face and neck for extra circulation and face firming benefits.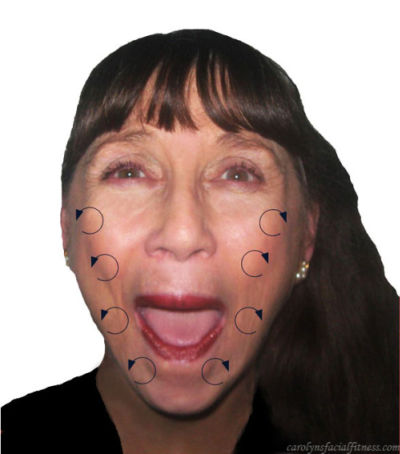 The massage explained below is called the Circle Up Rub courtesy of Carolyn Facial Fitness.
It's designed to smooth the skin and firm the muscles of the face. It also helps eliminate fine lines on the jowls, cheeks. This facial movement (used in most of CFF Exercises) also helped firm up my cheekbones and nasolabial folds.
Trust me it works! And it feels wonderful. I do this massage twice a day morning and night about 5 times a week.
Try this massage:
Make a wide "O" shape with your mouth. 
Then Place your fingertips on either side of the chin - just under the mouth. 
Then make small circles counter-clockwise and slowly move up your face, over your cheeks and end at the temple. Make 5 passes.
You can do the same for the neck too.
Point your chin up at towards the ceiling so the skin on your neck is taunt.
Place some vitamin C on your right hand and massage the left side of your neck making small circles. 
Make 5 passes up and down your neck. 
Repeat this same process on the other side using your left hand.
Exfoliate face & neck before applying Vitamin C 
Other tips for apply vitamin C to the face and neck.
Try to exfoliate about 2-3 times a week. This allows the vitamin C to penetrate better and can help lighten age spots faster.
If you don't have a favorite exfoliating product, you can make a quick one using simple table sugar and a few drops of water. Mix the two until you have a paste like consistency and lightly massage all over your face and neck.
How long until I see results?

This time frame will vary from person to person and will also depend on how much skin damage you currently have and the potency and freshness of your vitamin C cream or serum.
In my case, I started to see results in after a few applications. My skin felt smoother and more hydrated. I use a 10% L-ascorbic acid that is mixed up fresh before each use, so it's pretty potent.
One of the nicest benefits to using this type of topical vitamin C is that it evens out the skin tone and improves texture. What I really noticed the most is that my whole face took on an even color and I need less makeup.
UPDATE: I apply this pure vitamin C serum to my neck everyday. I didn't realize how well it worked to reduce brown spots until I found this old picture of my neck taken back in 2012. Notice those two brown spots are gone! Not to mention that deep line in the middle of my neck, which I attribute to weekly facial exercises.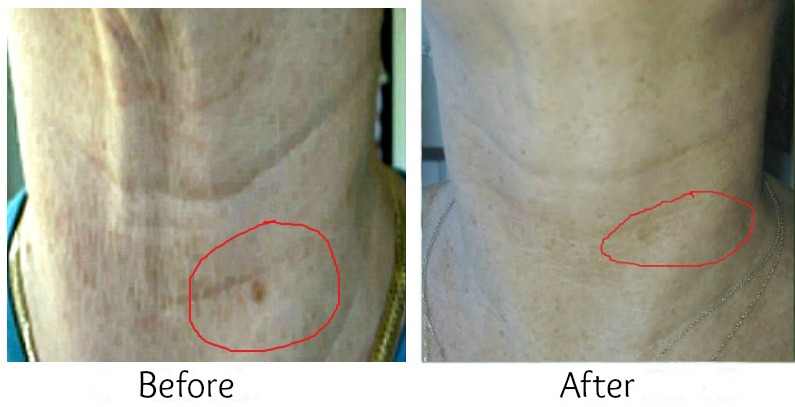 Before purchasing vitamin C face cream or serum, learn what type is best for maximum benefits...

Home

›
Vitamin C for Skin Aging
› How To Use Vitamin C for Skin Aging
Questions/Comments or Just Wanna Chat?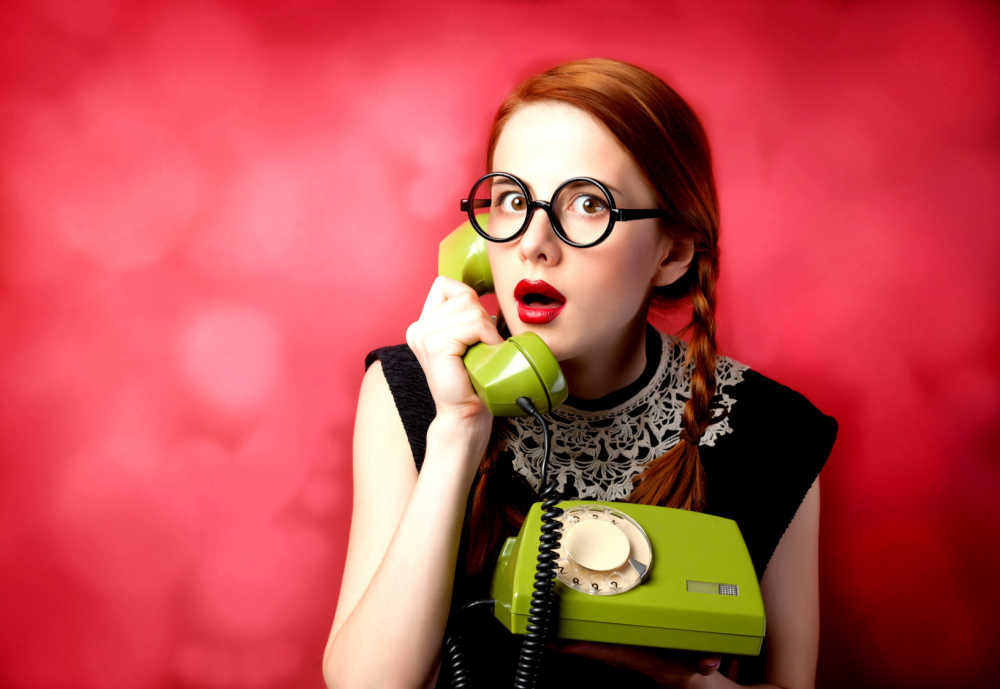 Visit the Anti-Aging Beauty Blog or contact me here.

Check us out at these locations:

ABZ Newsletter
Sign Up For Special Offers, Updated Pictures, New Product Information, Anti-Aging News, Tips and More...
Additional  Information  You  May  Like: