Visine Eye Drops and Eye Tuck Serum?
by Eddie
(New York)
Does Visine really work well with the eye tuck serum?

I read on the EDS forum that some women mix the instant eye tuck serum with a little bit of visine eye drops. They said it worked even better to reduce puffy eyes and it didn't flake. Is that true?

Is so why is that and why don't they put whatever ingredient is in Visine into the Instant Eye Tuck serum?

Here is a statement from one woman about using Visine with the eye tuck…..

"Visine Eyedrops. The Original Formula. I use it on clean, dry skin - and save the illuminating cream for night use. It's amazing to me that only one little drop of the Visine could make such a BIG difference in 'tucking' the fatty deposits, but I've had consistently great results since I started doing it this way, with absolutely no dryness or flaking at all"

Editor's Reply: Hi Eddie, thanks for your question concerning Visine eye drops and the Instant Eye Tuck serum. Yes, I also heard that combo works pretty well for most people. However, I don't know why.

I contacted the manufacture of the Easy Eye Solutions products, Zach Merrill & Co., and he said customers have told him the same thing too, but has no idea what ingredient in the Visine causes the serum to help tuck away the puffiness with more "vigor."
However, I have a theory…………………………………………….

The Instant Eye Tuck serum works pretty well. I've been using it since 2012 and love it. But, I understand that some women don't get very good results.

Now, unlike most commercial eye tuck serums on the market (like Sudden Change) which only works on completely dry skin, the Instant Eye Tuck serum can be applied on top of your makeup, concealers, and moisturizers.

But if you use a lot heavy layers of creamy/oily products around the eye area, the serum cannot make contact with the skin and therefore cannot lift and tighten the under eye skin. Therefore the results won't be as positive.

I think when one applies a little bit of Visine to the skin under the eyes, they inadvertently wipe away some of the oils, which allows the serum to adhere to the skin and absorbs better.

Personally, I don't use lot of creamy products around my eyes, just a light layer of eye moisturizer and sunscreen. And, I wait a few minutes before applying the serum to make sure the other skin products have been fully absorbed, and my results are great almost every time.

That could be another reason why the Illuminating Eye Cream works well with the serum because it's a very light moisturizer and is absorbed quickly into the skin. Women who use the Illuminating cream as they're daily moisturizer and then apply the serum on top usually get good results too.

I hope this explanation helped.

For a limited time, enjoy Free Shipping – even on the smaller sample sizes!

Join in and write your own page! It's easy to do. How? Simply click here to return to Anti-aging Forum.
How to treat puffy eyes without spending a lot of money?
by Rose
(San Diego)
Hi,

I read all the tips on how to treat puffy eyes using cucumbers, tea bags and all of that. But, that doesn't work for me.

I saw an ad for the eye tuck serum, but I can't afford it right now. Any suggestions?

--------

Hi Rose,

Why don't you try the sample size? It's less than $30.00 (I think) and will last for months. You can order it here.....

Easy Eye Tuck.
Click here to read or post comments
Join in and write your own page! It's easy to do. How? Simply click here to return to Anti-aging Forum.
My Under Eye Lift Solution
by Linda
(Georgia)
I've had tiny lines under my eyes since I was in my early 20s.

I've tried every cream on the market and was told many makeup consultants that if I didn't do something about now I'll have some real under eye issues when I'm older.

Yes, I'm guilty of not using sunscreen and tanned a lot in my teens, but I've changed my ways and I'm still dealing with lines and some puffiness under my eyes.

I've even restored to laser skin surfacing - which IS NOT FUN! And the recover time is about 3 weeks. It's hard to wait 3 weeks for your burnt skin to peel off and new skin to regenerate. I had to take time off from work, wear sunglasses all the time and was not allowed to be outside in the sun......even though I lived in sunny south Florida at the time.

But, still those lines came back. Maybe it's just genetic for me, I don't know.

But, I found some relief and a solution to help make the area under my eyes look a bit better.

1. I do facial exercises and that has helped a lot. This is a long term commitment and process but it does work and only takes me 15 minutes a day about 2 times a week. Plus, it doesn't cost me any more money. I bought the exercise CD once - and now I learned a skill that can help keep my eyes and face more toned as I age - forever without having to pay for more stuff!! :-)

2. I use a gentle, temporary, not too drying eye lift serum which helps lift, firm and slight blur those tiny lines under my eyes.

Now, I have to say, I've tried hundreds of eye lift serums. The first one I tried was called Sudden Change - which came out in the 80s.

And they all seemed to be the same -- hard, crusty, drying, peeling - leaving a white residue similar to dried egg whites.

But the Easy Eye Solution is the only one that I've stuck with since 2012 because it gives me the results that I crave without all the dryness. Even my friends like it! SEE BEFORE AND AFTER PICTURES AND VIDEOS HERE....

If you've never used a temporary eye lift serum - it may take time to learn how to use it.

Sometimes I apply a tiny drop of water on my finger and put a tiny drop of the serum and mix the two. Some days I need a stronger lift and skip the water drop.

But, it did take some practice.....And I'm a happy camper!

While I know nothing is a guarantee and not every product will satisfy every customer - I just had to share my experience with this eye lift serum and how happy I am with it.

Even though I still try other eye lift serum products ( ust see if there is something even better out there) I still come back to the Easy Eye Solutions serum.


Join in and write your own page! It's easy to do. How? Simply click here to return to Anti-aging Forum.
No more bags under the eyes anymore thanks to my under eye treatment
by C.C.
(Atlanta, Ga.)
Bags Under Eyes - This Treatment Really Works for Me!

Got bags under your eyes? This treatment worked so well for me; I want to share it with everyone. No side effects or harsh, drying results, just a smoother-looking under eye area.
For those with dark bags under the eyes, this cream has helped there too.

I've been using this under eye bag treatment since 2012 and am happy with my results. However, I keep searching - just in case there is something even better out there...but so far, this is still the best.

Why keep searching for other under-eye bag remedies?

I'm always looking for that "perfect under eye bag treatment" because I'm amazed at how different I look (and how different I feel) when my eyes are NOT puffy or swollen.
I don't know why some days my eyes are worse than others – perhaps it's diet or lack of sleep – but I don't care! I want it fixed!

I'm not too fond of that look, and I feel very self-conscience when my under eye skin is baggy, discolored, wrinkled or puffy.

b>The problem with most other under eye bag treatments?

Lots of under-eye creams and serums promise to firm up baggy eyes, puffiness, wrinkles, and loose skin. However, (at least in my opinion and experience) they have all been too harsh, too drying, or too flaky.

Yes! They work for the first 15 seconds. I look great, and as soon as I smile or move my face – I see white flakes, peeling, or worse, dry crinkled under-eye skin!

Alternatively, some left a whitish film across the lower lid. Which isn't a bad thing if you have dark circles, but it dried out my skin and accentuated those lines and wrinkles under my eyes.

I know that many of these instant eye lift serum or gels usually have a learning curve. I know you have to learn when, where, and how much to apply to get the right fit for your particular situation. And trust me, I've taken the time to learn that curve in hopes to get the results I wanted.

But the one I keep going back to over and over again is the Easy Eye Solutions Instant Eye Tuck and Dark Circle Treatment.

How this under eye bag treatment works

This EES serum is soft, fluid, and flexible. As opposed to those other products that were sort of thick or sticky.

After you smooth it across the puffy area of your under eyes, it slowly absorbs, while firming the skin around it. You might feel a slight tingle while it's working. This whole process can take up to 10 minutes.

Moreover, the best part you can apply this over your favorite moisturizer. Just make sure the moisturizer has had a chance to soak in first.

If you have super sensitive under-eye skin – you can even add a tiny drop of water to the serum to thin it out even more. Then if you need to you can always add more serum for a better effect/result.

This is what is meant when someone says their baggy eye treatments or serums have a learning curve.

With this under-eye serum, you can play around with it because it's so pliable. This gives you the ability to find the fit that works best for your skin type and situation.

The other benefit is that you can apply this serum on top of your makeup and eye creams – whereas the others state you need to use it on clean, dry skin.
The bottom line about under-eye treatment products

The bottom line? We all know that getting rid of dark circles and baggy eyes is pretty tricky. Some puffy eyes conditions can be fixed with surgical procedures like under-eye surgery to remove fatty deposits.

However, if you're looking for a quick fix treatment that not invasive and can provide some relief from puffy baggy under eyes – I think this is a winner!

Join in and write your own page! It's easy to do. How? Simply click here to return to Anti-aging Forum.
Looking for an eye solution that works instantly?
With allergy season upon us, I'm always looking for an instant eye solution to smooth over that tired, puffy under eye look.

Concealers help a little, but so far, I have not found anything that tops the Instant Eye Tuck Serum.

Most of the instant eye solutions were just too drying for my taste.....................

So not too long ago, I did a comparison test with Peter Thomas Roth FirmX, Instantly Ageless, and Instant Eye Tuck Serum.

You can read more about my experience testing these instant eye solution products here at:

Under Eye Puffiness Review



I've even tried mixing the other eye solution products along with the Instant Eye Tuck Serum.

I tried mixing in just a tiny dot of the Peter Thomas Roth FirmX along with the Instant Eye Tuck serum - but it still seems to create a white mask across my lower lids.

Instantly Ageless - when used alone - doesn't seem as "tight" and drying as Thomas Roth, but after a few hours tends to crack and peel off……………..at least it does for me.

So I tried mix it with the Eye Tuck Serum. However, this doesn't work well because Ageless has a consistency similar to toothpaste and the Eye Tuck Serum is more fluid like - so the two don't mix well.

Visit: Under Eye Puffiness Review" for more details.



Join in and write your own page! It's easy to do. How? Simply click here to return to Anti-aging Forum.
Bags Under Eyes Surgery - can it help me with this problem?
I was wondering if under eye surgery will help my problem. I have very flat eyes and very deep bags under the lower eye lids that never go away.

Thanks,
Patti
-----------------------

Hi Patti,

I don't know what you mean when you say your eyes are flat? Perhaps you mean that they seem flat because the bottom part of your eyes are bulging due to the excess puffiness under the lids?

In reference to your under eye bags, there is a difference between under eye bags and puffy eyes.

Under eye bags (depending on how severe they are) are usually due to an enlargement of fat within the eye's natural fat pads. Sometimes it's hereditary and sometimes it's due to aging. With aging, the laxity in the skin and underlying muscle allows the fat pads to protrude more and making them more noticeable.

These situations best respond to a cosmetic surgery called blepharoplasty. This procedure removes excess fat (sometimes skin) from the eyelids. Another version of this surgery is called Transconjunctival blepharoplasty. This type of lower eyelid surgery uses laser (instead of cutting the skin) to remove the excess fat. It is performed without any external incisions. And, if done right gives the eyes a more natural look without any scars or the "over-pulled" look.

If your problem is just puffy eyes - usually caused by fluid retention, allergies, too much salt or alcohol or not enough sleep - then cold compresses and allergy medication can help.

Also, under eye lift serums can help pull the bulging puffiness up and in a bit to make your eyes look less puffy and less tired. While it won't look as smooth as it would with surgery, it does help a bit.

The trick is finding an under eye serum that isn't too drying or irritating to the skin.

That has been my problem for years and is why I love Easy Eye Solution Eye Lift serum. I had the Transconjunctival blepharoplasty surgery when I was in my early 40s. And I still had some puffiness in my right eye. The doctor didn't know why that is, but refused to take any more fat out from the right eye. So despite surgery, I had to live with puffy eyes!!

I searched for years looking for an over-the-counter product that would help reduce some of that puffiness. That's when I found the EES eye serum lift.

Unlike the others I've tried, this one is soft and supple, yet helps hide those under eye bulges a bit. I've been using this product since 2012 and now offer it on my website.

Click on this link to watch a video on how it works and learn more.

Join in and write your own page! It's easy to do. How? Simply click here to return to Anti-aging Forum.
How to fix tired and puffy eyes?
by C.J.
(Orlando)
Hi,

I need some help for my tired and puffy eyes. I'm 45 years old and I am in excellent health.

I exercise 5 times a week, I eat right, I sleep well, but I still have puffy eyes and people always tell me I look tired even when I'm not.

What can do? I hope someone has some suggestions that work besides surgery. Please don't tell me about all of those old homemade remedies.

I've tried them all and they never work. Cucumbers, Preparation H, cold tea bags, cold spoons. Everything!

Are there any products that really work, or am I stuck with this all my life?

Thanks a bunch,
C.J.
Join in and write your own page! It's easy to do. How? Simply click here to return to Anti-aging Forum.
Natural Anti-Aging Tips for Eyes and Neck
by Pamela
(AU)
I was just wondering whether or not you're still following
Carolyn's Facial Fitness program?

I followed the link to Carolyn's site from your 8 week neck firming challenge. I also wondered how your neck was progressing.

I use Carolyn's program and am a big fan of hers-now.
Pamela



Hello Pamela!

Yes, I'm still doing Carolyn's facial fitness program. My neck (and face) is looking much better. I'm also noticing those little sagging lines on the outside of my mouth are getting firmer.

You can see my 6 month update here:

sagging neck skin update

I will probably post some more updates soon. I also started doing special eye exercises and have seen reductions in crow's feet and under eye wrinkles.

Changes for the neck and eyes are slow - because these areas seem to age fast and are hard to firm up. That's why it's so important to take pictures so you can see your progress.

You can see the subtle under eye wrinkle changes here:

crow's feet reduction

I LOVE her program!!!

Glad to hear you like it too. She is a very sweet person and is always willing to help you get the perfect face firming results.

Take care,
Linda




Join in and write your own page! It's easy to do. How? Simply click here to return to Anti-aging Forum.
Eye Swelling
Can anyone recommend a product that can help with some under eye swelling and puffiness?

I have always been careful to use creams specifically made for the under eye area and I try not to pull, stretch, or irritate the skin around the eyes. I always dab under eye products very lightly with my ring finger and I always wear sunscreen.

I've tried everything from cold cucumbers and wheat-germ oil to really expensive under eye creams and patches, but the under eye swelling seems to be getting worse especially in the morning. Some days my eyes will look a bit swollen almost into the late afternoon.

And now I'm also starting to see fine lines and crepiness directly under my eyes. I'm only 48 years old at this rate I can't imagine what I'll look like when I'm 60!

I'm desperate to find a solution that is natural because I'm afraid of surgery and really cannot afford fillers and other expensive procedures.

Thanks.

Editor's Note:

Hi, I have a possible solution, at least it works pretty well for me, but it is only temporary.

I use the Instant Eye Lift Serum. The serum lasts all day and solves two problems for me – under eye crepiness and puffiness.

I started getting puffy eyes when I was pretty young – like in my twenties. That's about the same I started to notice under eye wrinkles and crepe skin. I actually think the under eye swelling is what caused the early onset of under eye wrinkles and crepe skin.

The delicate skin under my eyes would puff up and go down as the day wore on. And this started happening more and more frequently as I got into my 40s. I even had laser surgery to firm up the under eye skin, but the lines and crepiness came back a few years later.

I also tried all sorts of under eye creams and now just use the Illuminator first followed by the Instant Eye Lift serum and I am pretty happy with my results. You can read how they work together here.

Hope this helped!
Join in and write your own page! It's easy to do. How? Simply click here to return to Anti-aging Forum.
How to Prevent Under Eye Bags?
by Glenda
(Florida)
Hi Linda,

I'm wondering if you have any home remedies for eye bags or puffiness. Something that really works.

Don't tell me about using cold spoons or tea bags, because you know they never work well.

I noticed my under eye area looks much worse in the morning and gets better by late afternoon, but in the meantime, I look horrible all day.

Are there any home remedies to prevent the eye puffiness from happening in the first place?

Glenda.

Editors Note:

Hey Glenda,

Thanks for your great questions! You have a good point there!

As you have found out, most home remedies don't work that well for "really" puff eyes. At least not for me anyway........

I'm the queen of under eye bag issues! I've had this problem since my early 20s and I have yet to find a home remedy that is effective immediately. I agree with you, I don't want to spend half the day looking like the bride of Frankenstein:-)

Through lots of research I found that one of the reason for puffy eyes is due to inflammation, in addition to fluid retention. And, it's the inflammation that takes so long for the puffiness to come down….

So I like you're thinking because I also feel that prevention helps a lot with those dreaded morning puffy eyes.

So here is what I do:

1. I try to not sleep on that side (my right eye) of the eye that is constantly puffy.

2. I try to reduce my salt and alcohol consumption at nighttime.

3. I try not to use eye cream products with petroleum jelly or any ingredient that's not approved for the delicate eye skin. I only use certain moisturizer that I know what puff up my eyelids.

4. I use Easy Eye Solution Eye Serum at night before going to bed.

I have found that this helps reduce the amount of puffiness that I see in the morning.

5. Then I apply this serum again in the morning to hide the any bagginess during the day.

6. If I have time and I still have a lot of puffiness, I apply cooled, left over coffee grinds under my eyes for 5-15 minutes.

The caffeine helps to further reduce puffiness and fluid retention.

These home remedy tricks work pretty well for me.
I hope this helps. Please let me if you have any more questions.

Join in and write your own page! It's easy to do. How? Simply click here to return to Anti-aging Forum.
Eye Tuck Serum online too expensive. Is there an alternative?
by Amy
Hi,

I read about the instant eye tuck serum that's only sold online. I really would like to try something like that to help with my puffy eyes, but it's about $70.00 for a small bottle. I don't think I can afford that.

Can you suggest something else that might help me? I'm 40 years old and had puffy eyes since my twenty's.

Also, I have really dry skin and need to use a heavy moisturizer - especially in the eye area.

I tried the Garnier (spelling?) Instant Eye Smoother cream. Well, it's really a cream and like a serum mixed together.

It made the area look less wrinkled but it didn't do anything for the puffy eye look. Also, it was a little greasy and balled up throughout the day.

Please don't tell me about cucumbers or tea bags. I'm over that! They don't work for me and I don't have the time. I work 2 jobs and have 3 teenagers!

Anyway, thanks for your help.
Amy
------------

Hello Amy,

After spending over 20 years looking for an eye lift, smoother, tightener, puffy eye reducer that didn't feel too drying like egg whites or too greasy like Preperation-H Ointment.......

I've finally came across the Instant Eye Tuck Serum by Easy Eye Solutions.

I wish I could recommend something as good that's cheaper - but I can't. HOWEVER............

I do have a solution. There is now a sample size for half the price and let me tell you....it lasts a long time. You can purchase the serum and illuminator hydrator cream for the price of one bottle of the serum.

Click here to view more....Eye Tuck Serum Sample Bottle.

Now the sample sizes don't come in the airtight pump bottle, but I've been carrying one around in my purse for 3 months now and it still works fine....not too mention how long I've had it.

If you like it and it agrees with you - then next time purchase the full size bottle. It will last close to 6 months which really brings the cost down to about .25 per application.

When you think about it - if it works for you and does what you want - .25 cents is not a lot. Especially considering all the money you (and I) have spent over the years looking for something that works to smooth out the under eye area.

Please write back and let us know how it works for you. And, remember, less is more. Start out using a tiny amount - like the size of a grain of rice. You can always add more if you need it.

One woman (Toby) who first introduced us all to this product says she mixes it with her under eye concealer makeup and applies that way.

There is a little learning curve for some - but it's so worth it. I wear mine everyday and wouldn't want to leave the house without it.

Hope this helps......
Click here to read or post comments
Join in and write your own page! It's easy to do. How? Simply click here to return to Anti-aging Forum.
---
Questions/Comments or Just Wanna Chat?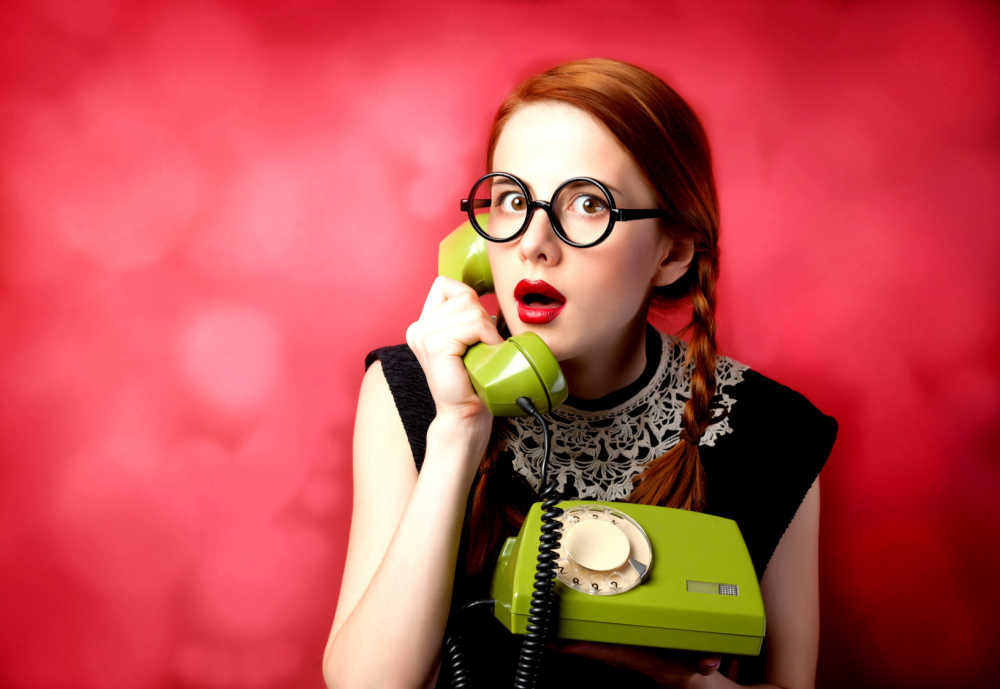 Visit the Anti-Aging Beauty Blog or contact me here.

Check us out at these locations: