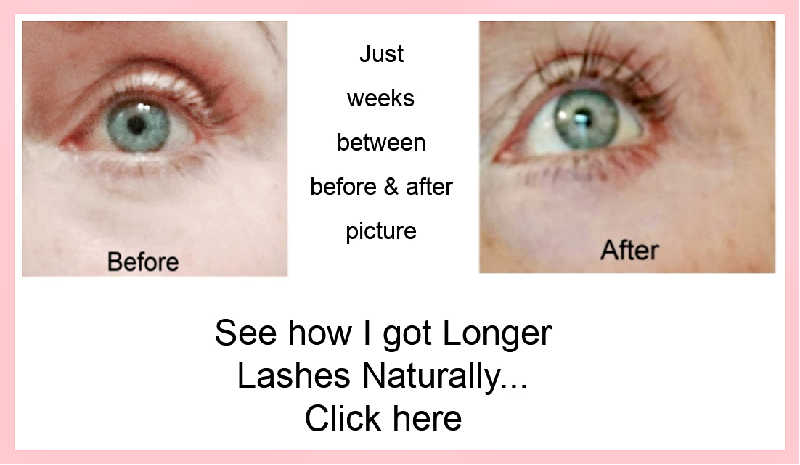 Eye Beauty Tips: Is Your Eye Color Changing?
Here are two simple eye beauty tips to make your eyes standout and sparkle!
Do you feel your eyes seem to have lost that sparkle? Do they look little dull or tired? Well, maybe your eye color is changing. Try these tips and see the difference.
Eye color changes with age?
Studies show that your eye color (like hair color) fades with age. This could be why your favorite makeup routine is no longer working for you.

Yes, it's very possible that your eye color is not only changing, but is less vibrant than it used to be. Researchers say that over time, the iris produces less melanin, which is a light refracting pigment that gives your iris its natural vivid color.
As a result, you may notice that your eye color seems duller or different. And in order to compensate for this lack of "sparkle" many women tend to over-do their eye makeup.
This means applying more mascara, heavier/darker eyeliner, or more eyeshadow. But this is usually not a good idea for women over 40. Too much heavy eye makeup only ages the eyes.

Simple eye beauty tips can help
One tip to bring out those baby blues (or browns or greens) is to apply a bronze/copper eye shadow across the upper eyelid.
According to celebrity makeup artist Melanie Mills certain eye shadow colors can enhance multiple eye shades. Eye shadow colors like:
Regardless of your eye color, the combination of the different gold undertones found in the bronze and copper eye shadows can make your eyes seem brighter by highlight any natural tones found in your iris. This is a great way to add that "sparkle" back to your eyes!
Eye beauty tips - try these eye shadow tricks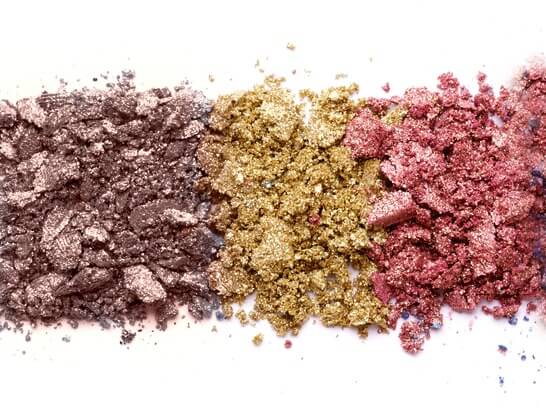 First: Smooth a creamy primer across your upper lids. As we age, the skin around the eye area thins out causing blood vessels to show through which gives the whole eye area a dark shadow. Applying a small amount of concealer, or primer can help create a nice bright even smooth canvas for your eye makeup.
Start with the inner corner and smooth all the way out to the outer corner. There are specific eye shadow primers, but to save money, you can just apply a regular makeup- foundation primer.
I use Mommy Makeup Velvet Veil Smooth Soothing Primer all over my face and eyes.

Velvet Veil Smoothing Soothing Primer
Why Use a Primer: If you don't use a primer (and you're over 40) you should try it - you'll love the way it looks on your skin! Primers help condition the skin and prepare it for makeup or eye shadow. But, here is the part that really helps for mature skin - a good makeup primer helps to gaps from fine lines and enlarged pores. 
So when you apply your makeup (or eye shadow) it's able to go on more smoothly, has a more uniform color, and last much longer.

Second: Now you're ready for your eye shadow. Lightly apply a caramel, golden, or bronze eye shadow on top. Or use it as an eyeliner and apply a thin line to the top and bottom lids. I LOVE Mommy Makeup AnyWear Cream. 

I love this cream because the colors are rich. In the picture below, I'm wearing the golden caramel) and it lasts until you wash it off.  Plus, it's an Any Wear cream, so you can use them anywhere on your face. Eyes, cheeks, and even lips.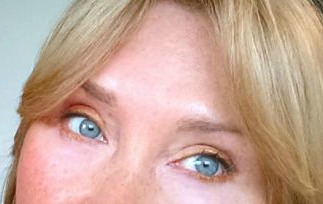 In a hurry?
Just run your index finger across your favorite bronzer,  dusting powder or blush and smooth across the upper lid and up into the crease. Depending on your skin tone, you may have to play around with the color to find one that works best.
But as a general rule, whatever color bronzer you use to give your face that sun kissed glow  will usually work well on the eye lids too.
Other eye tips
Consider using eyeliner that helps the whites of your eyes look brighter and whiter. Certain eyeliner colors like a dark hunter green. You won't notice that you're wearing "green" eyeliner, but it can make the whites of your eyes look brighter.
Check out the video below to see how it works:
Click here to learn more about eye brightening gel eyeliners.
Want more beautiful eye tips?
Eye beauty tips wouldn't be complete without advice on how to apply and wear eyeliner. Click on the infographic below for eyeliner tips for women over 40.
Questions/Comments or Just Wanna Chat?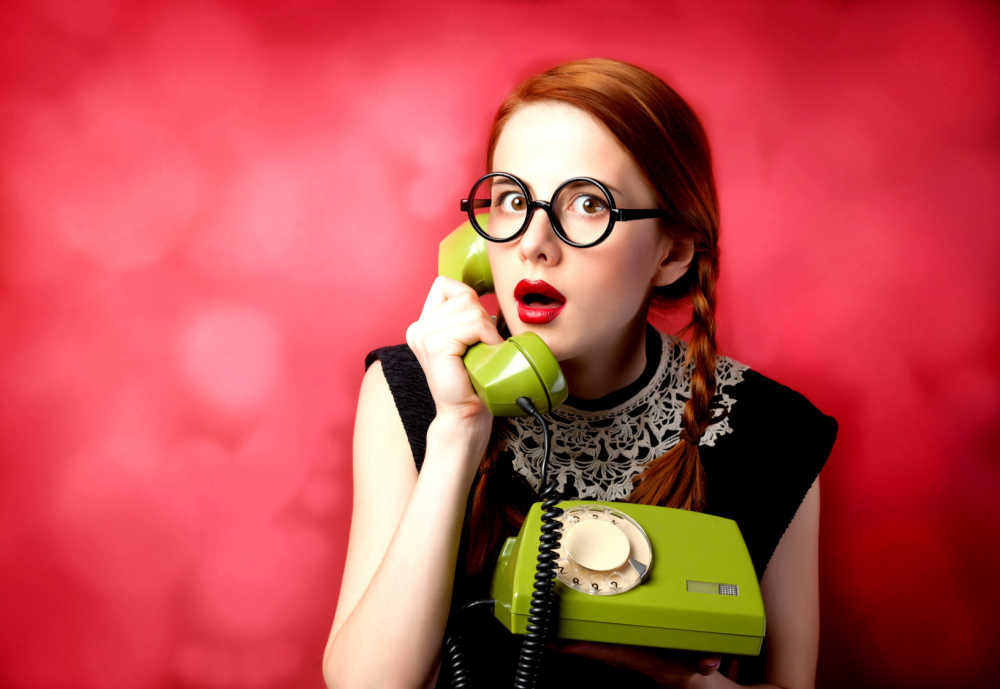 Visit the Anti-Aging Beauty Blog or contact me here.

Check us out at these locations:

ABZ Newsletter
Sign Up For Special Offers, Updated Pictures, New Product Information, Anti-Aging News, Tips and More...
Additional  Information  You  May  Like: