Neck Wrinkles: 4 Treatments that worked for me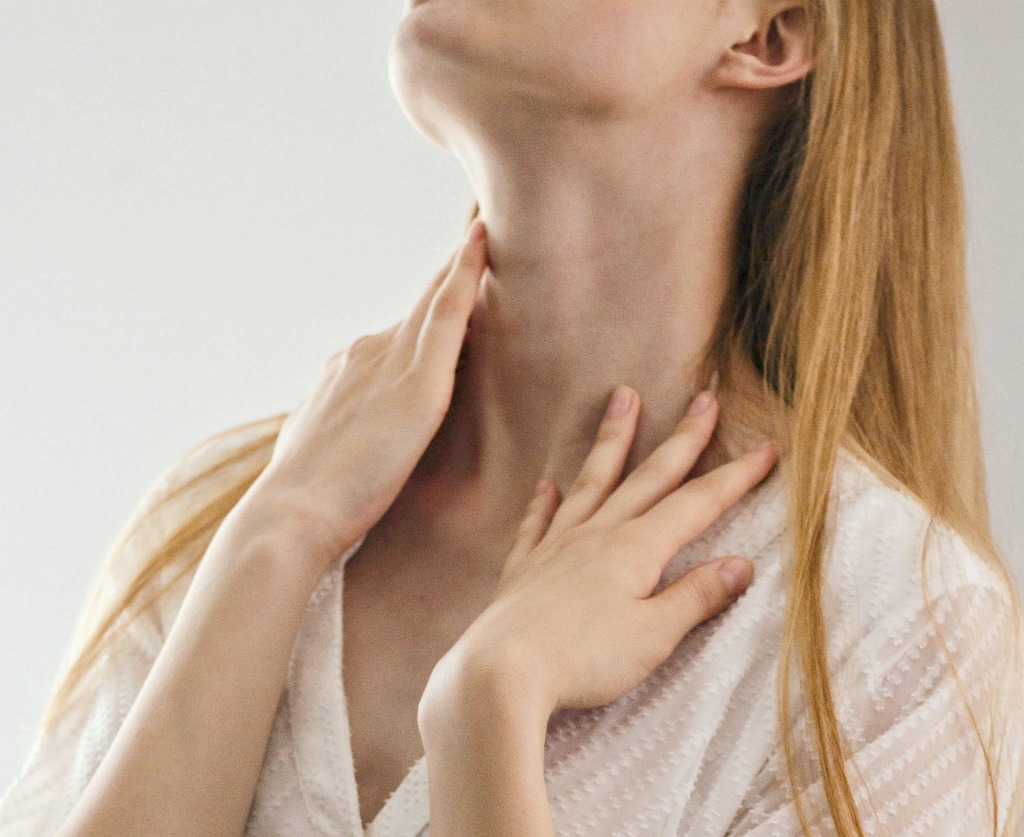 Neck wrinkles can be caused by too much sun exposure, loss of collagen & hyaluronic acid due to aging, and even tech neck (a real cosmetic issue caused by staring down at your phone screen for long periods of time).
Unlike facial skin, it doesn't take much for the delicate skin around the neck area to show the appearance of fine lines wrinkles.
The good news:

I found 4 topical treatments you can do at-home to improve the appearance of wrinkles, neck lines, brown spots, and crepey skin. In a few months, you can see a smoother, firmer younger-looking neck. Check out my before and after pictures below...

Neck wrinkles, those little horizontal lines across the middle of the neck, are a big issue for most women and men. The worst is part is you never see them forming, they just seem to crop up overnight and just won't go away!

Well, you may not get rid of them completely, but we have several options to help reduce the appearance of neck wrinkles and improve skin texture without surgery or expensive procedures!

Keep on reading below and be sure to scroll down and check out my before and after pictures...
Non-invasive procedures - neck wrinkle solutions
Inexpensive Over-The-Counter Solutions That Work
There are many in-office procedures that can help improve the appearance of the neck including; Botox, dermal fillers, Radio Frequency (RF), and laser & light therapy treatments. And, of course, more invasive cosmetic procedures like a lower face and neck lift.
But, I found some inexpensive at-home solutions that can significantly improve the appearance of your neck. I'm living proof! Just check out my before and after pictures below.

Here are the 4 best treatment solutions that worked for me:

Exfoliate
Hydrate
Revitalize
Massage
Exfoliate with sugar and almond oil
Homemade Scrubs
Whether on your face, neck, or body, your skin needs help shedding dead cells. This is especially important if you're over 40 since this process slows down as we age. Using a mild scrub, gently exfoliate your neck and chest weekly.
This will:
improve the appearance of your skin
allow moisturizers to be absorbed better
make neck wrinkles and lines less noticeable
When dead skin cells build up they settle inside the wrinkle making it apparent. So make sure to exfoliate your neck at least once a week and follow up with a good neck cream or moisturizer. Consider making this part of your regular skincare routine.
What type of scrub to use? I mix a tiny amount of sugar and face oil, almond oil (or even olive oil) into a creamy paste and scrub my neck and chest once a week. Here is an example of one I made at-home.
*Just make sure you test it on a small area first if your skin is extra sensitive.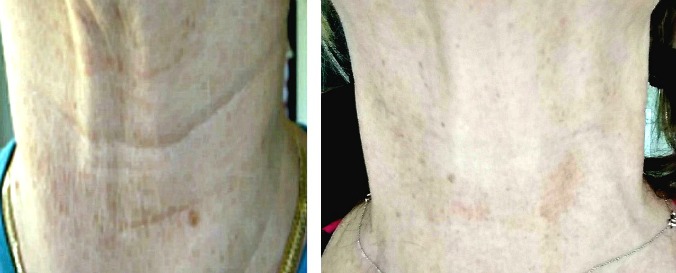 Neck Wrinkles Before and After
Hydrate 
Rich Moisturizers
Reduce the appearance of a crepey neck by keeping skin hydrated. A good moisturizer that locks in hydration can help keep your neck's skin looking healthier and plumper and minimize the look of wrinkles.
If you spend much time outdoors, consider using moisturizers that offer sun protection against uv light and free radicals.
I like to use moisturizers that feed the skin and protect against the natural aging process like a CBD infused antioxidant moisturizing cream. Pure CBD oil extracted without chemicals can actually bond to the skin cell receptors and help protect the skin against various skin disorders.
CBD Antioxidant Hydrating Crème
This is powerful stuff. You can read more about it here...
But any cream you like can help as long as it's really hydrating your skin. If you have to keep applying it in order for your skin to feel smooth and soft, then it's not hydrating enough for your skin type.
Neck Patches
Occasionally, I like to use SIO Neck and Chestlift Reusable Wrinkle-smoothing medical grade silicon patches. These little beauties help your skin hold-on to moisture longer. I'll use them before a special event or a few times a month during dry, cold winter months. 
SiO Medical Grade Silicon Patches
Revitalize Your Neck Skin
Feed Your Skin and Build Collagen with Vitamin C Serum
Help encourage collagen production, reduce lines, wrinkles, and brown spots with concentrated L-ascorbic acid (vitamin C) serum. This step is a MUST especially for reducing brown spots anywhere on your body.
A pure concentrated vitamin C serum can do the follow:
reduce uv damage like age spots or hyper-pigmentation
reduce fine lines and wrinkles
improve firmness and tone
increase skin brightness
increase production of collagen
You can see a reduction in the visible signs of aging after 9 months of following these neck wrinkle solutions.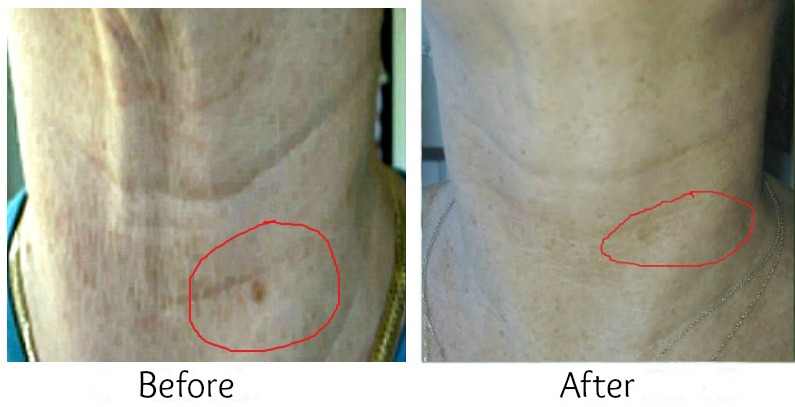 These pictures show before and after results using Vitamin C serum after 9 months.
Here in the second photo you see my results about two year later.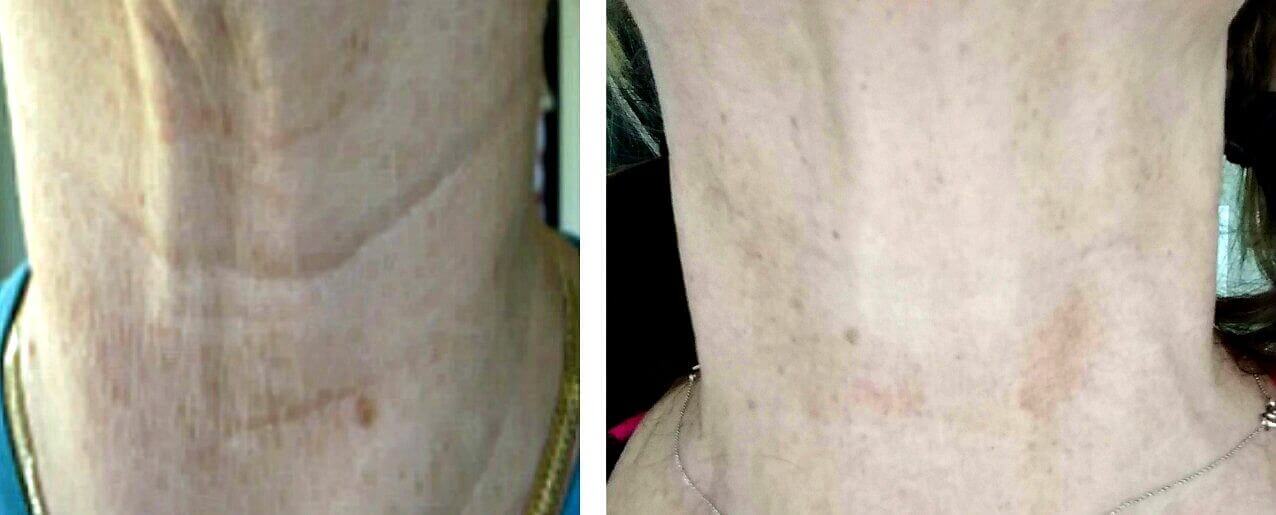 These pictures are my results using Vitamin C serum about 2 years later.
Can you make your own vitamin C serum at home? Yes, I guess you can. But, I'm not a chemist and am not sure on the exact portions of vitamin C powder to serum ratio.
I've been using this concentrated Vitamin C serum for years.  It's super rich, luxurious, hydrating and seems to work just great for me. So, I'll stick with this one. Click on the link below to learn more.
Massage 
Massage Your Neck Skin Daily Using The Brush Method
Specific face/neck exercises and massages can help firm skin, build and strengthen the muscles of the neck and even the firm up lower part of the face. Here is just a sample of a neck massage you can do to help firm up the skin each time you apply your moisturizer.
The Brush
Click here for more instructions about the Brush
Note: If you perform a full face/neck exercise routine you'll see a lot of other areas of your face (in addition to your neck) become firmer, lifted and fuller. Check out my before and after pictures here...I'm older in the after picture, but my skin looks better than before.
Best tips to get rid of neck wrinkles
For best results, practice prevention before you see signs of an aging neck. Simple habits can prevent the early onset of horizontal neck wrinkles.
This is especially true when it comes to tech neck, try to maintain good posture by holding your smartphone or computer at eye level - in front of your face.
Also, make sure your skin care routine includes protection from sun damage which can speed up the neck's ageing process. 
Don't expect results overnight
Some say they see immediate (but temporary) results using the SiO Neck Patch. However, for long term, best results - practice prevention and follow the 4 neck wrinkle solutions listed above. Like anything involving wrinkles and anti-aging techniques, skin changes take time...
So be patient and don't skip steps.
Get into good skincare habits. You can see from my photos above that improvements are possible. The difference between my before and after pictures is incredible but took many months to get there!
I've tried other options and so far, this is the only one that has worked for me and hundreds of others who followed the Carolyn's Facial Fitness program.
If you have great results using products or treatments for neck wrinkles, please share with us. Feel free to include pictures if you like! :-)
Up Next:
Got neck wrinkles AND sagging neck skin (the dreaded Turkey Neck)? Click here to learn what you can do at home.
NOTE: I recently started adding Retinol Serum to skincare mix. I use retinols at night and apply vitamin C Crystal serum in the morning. I'll come back here and share any updates in a few months.
---
Questions/Comments or Just Wanna Chat?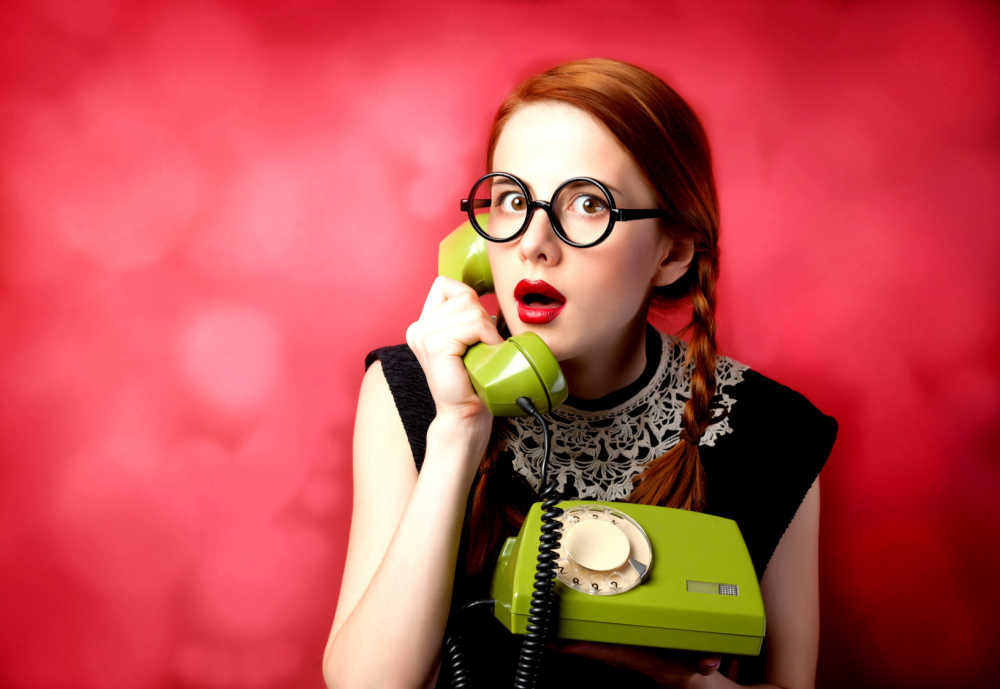 Visit the Anti-Aging Beauty Blog or contact me here.

Check us out at these locations:

ABZ Newsletter
Sign Up For Special Offers, Updated Pictures, New Product Information, Anti-Aging News, Tips and More...
Additional  Information  You  May  Like: