How to Get Rid of Neck Wrinkles

I think neck wrinkles and sagging neck skin are probably the most difficult areas to treat without surgery. 
Non-surgical neck lift - is there such a thing?
Well, there is no question - you CAN improve the look of your neck without surgery. But will it give the same results as a surgical neck lift?  Probably not. But, you can expect to see significant improvements. I'm living proof!

Specific face/neck exercises and massages can help firm skin, build and strengthen the muscles of the neck and even the firm up lower part of the face.
Here is just a sample of a neck massage you can do to help firm up the skin.
Click here for more details.......
I always assumed you couldn't exercise the delicate skin on the neck and that there wasn't a safe, cheap, non-surgical way to decrease lines and improve skin elasticity of the neck and reduce a double chin.
So I decided to put my neck to the test! I started engaging in neck (and face) exercises like the Brush Neck Exercise (as shown in the video above) three times a week after completing my facial exercise routine. 
The Brush is the newest neck exercise that's designed to help improve the appearance of neck wrinkles, cording and a double chin.
Don't expect results overnight. Depending on individual age, skin condition and other factors, results can be seen in as little as 5 week up to 6 months. And, this is to be done in conjunction with the whole face exercise program. 
Why exercises for neck wrinkles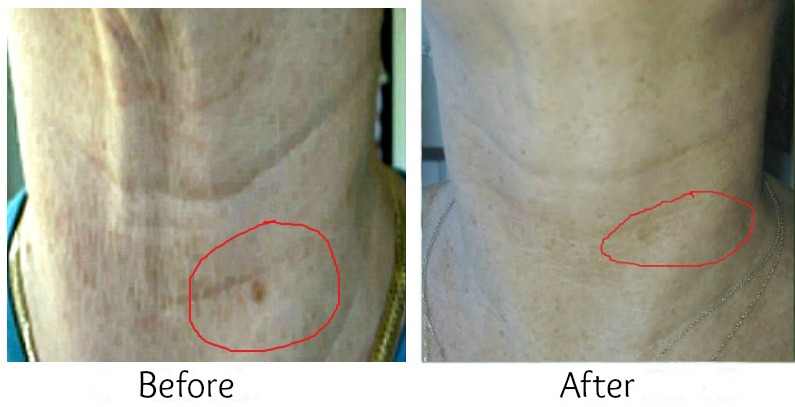 These pictures show neck wrinkle improvements after about 9 months.
In the picture above you can see major improvements in after photo. Not only is the neck skin smoother, but notice that brown spot is gone - thanks to using fresh vitamin C serum.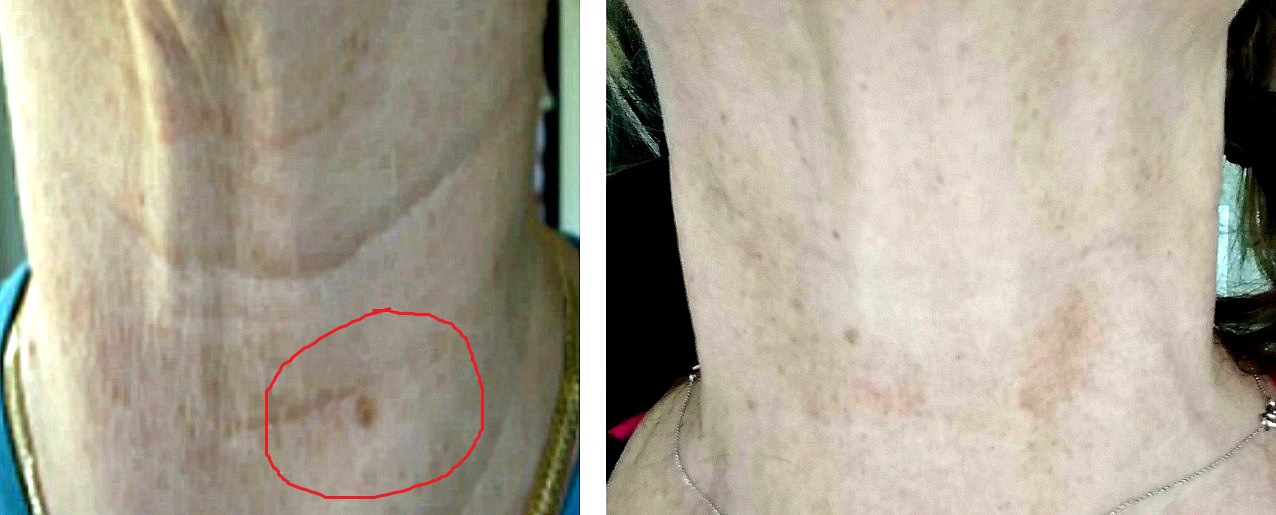 These pictures show neck wrinkle improvements after about 2 years later.
But, now look at my improvement (about 2 years later) when compared to my original neck wrinkle picture! Not only is the big brown spot GONE, but, look how much smoother and "creamier"  the tone and texture of my neck skin in the after picture!
So why this exercise program?
Well, just judging from the before and neck pictures above - you can see why I'm a fan of this workout and CFF's vitamin c serum - that I use everyday.
I'm a customer of CFF because I've seen nice improvements to my face and neck and feel this program helped slow down some of age related changes.
What about other treatment options?
What about neck wrinkle creams?
We spend countless dollars on anti-aging creams for our neck, yet this area still shows our years - often times much sooner than our face. 
And, while heavy hitters like Retinol or vitamin C serums can help to feed and firm the skin, they won't have any effect on the underlying muscles.
So you still need to tone/build underlying muscles for REALLY GOOD results. Neck wrinkles, sagging neck skin, turkey neck, and neck cording are - in part - caused by loose skin and weak muscles.
But, that being said, keeping the skin feed with nutrient rich creams, hydrated with soothing moisturizers and protected with sunscreen products - is important to keep your skin looking as healthy as possible.

NOTE: To enhance my exercise results - I alternate between Retinol Serum (I use this at night and since it's a serum I can just add it to my favorite cream. And I apply Vitamin C serum during the day.
I love anti-aging serums because you can just add them to your favorite creams or makeup!!
Many women ask "Can we use the same products for our face as our neck?"  There seems to be a lot of confusion over this topic. But, here is what I found:
Yes, you can use the products you put on your face also on your neck and décolleté; many in the anti-aging industry actually encourage this!
Always put at least SPF 30 on your neck and other exposed areas before going outside, even if you are only going out for a minute.

Neck Wrinkle Creams?
Like I said earlier, I'm not sure neck wrinkle creams alone can repair aged or damaged skin. In order to firm the neck skin massaging the skin and toning underlying muscles can help to improve the appearance of the neck. 
NOTE: It's' important to note that if you significant skin damage or skin sagging, no amount of massaging or exercising will help with that situation. You might see some improvement, but usually not enough to make us happy. At this point, it might be time to see a plastic surgeon for other solutions.
Yes, there are many creams that are supposed to help with neck wrinkles. The best they can really do is help hydrate the skin - which can plump it up and temporarily lessen the look and depth of the wrinkle.
These neck creams can also specifically help soften the skin too. Not a bad deal and worth a try.
But again - remember - the underlying muscles need to be toned for a better neck appearance. And, if you have significant dropping, sagging or damaged skin, there is not much an over-the-counter, DYI at-home, or non-surgical approach can do to help. That being said, the following creams are very nice and can hydrate the skin well:
StriVectin-TL Tightening Neck Cream

Kate Somerville Neck Tissue Repair Cream

Clarins Extra Firming Neck Cream

Dr. Brandt Time Arrest V-Zone Neck Cream

Dr. Perricone Cold Plasma D 
You can find these neck creams and others on Amazon:
If you've come across some good tips for neck wrinkles or creams, please do share. Love to hear your thoughts.
In the meantime, bookmark this page or the Anti-Aging Beauty Zone website as I'll be back in a few weeks/months - hopefully with positive before and after neck pictures.
Home

›
Turkey Neck
› How To Reduce Neck Wrinkles
Questions/Comments or Just Wanna Chat?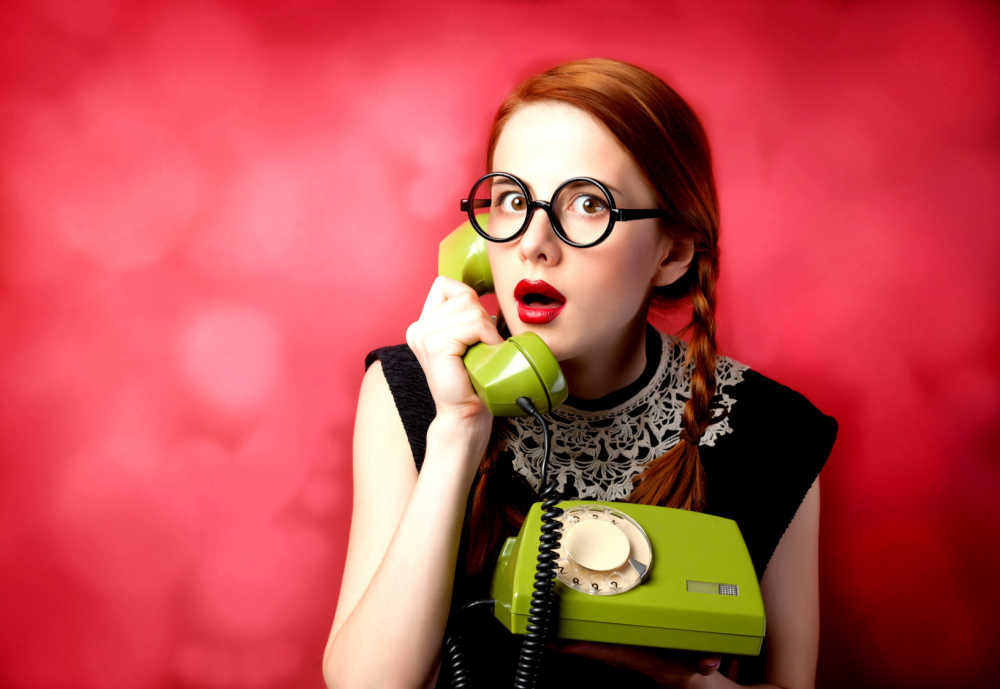 Visit the Anti-Aging Beauty Blog or contact me here.

Check us out at these locations:

ABZ Newsletter
Sign Up For Special Offers, Updated Pictures, New Product Information, Anti-Aging News, Tips and More.....
Additional  Information  You  May  Like: