Best Waterproof Gel Eyeliner
with Pointed Brush
Ladies, I'd like to share the best waterproof gel eyeliner with the best (and thinnest) gel/liquid eyeliner brush I've ever used! 
And the best part is it also glides easily on mature wrinkled eyelids....
I've always found it difficult to use liquid eyeliners. Never like the way it looked on me.
It was frustrating to see others sporting a sexy, natural eyeliner makeup look that I could never achieve. 
Also, these waterproof eyeliner gels come in gorgeous colors.
Using black around the eye area is too harsh and can accentuate lines and wrinkles.

From winged to cat eyeliner styles
I have spent hundreds of dollars trying all types of waterproof eyeliners without any success. I even tried different styles from winged to cat eyeliner looks……….nothing looked good on me. 
Then I realized the problem was in the application! Since I didn't have much control with the typical liquid eyeliner brush, they always seem too thick and usually looked uneven or crooked.
Personally, I prefer a thinner, more natural eyeliner look. I think most women over 40 look better with subtle eyeliner makeup.
I realized this when I tried Stay Put Waterproof Gel Eyeliner by Mommy Makeup, owned by award-winning makeup artist, Debra Rubin-Roberts. 
This gel eyeliner is super easy to control unlike runny liquid liners and the thin pointed brush allows you to apply any size line you desire – broad or super thin for a barely there look.
Debra also offers a "How to Apply Eyeliner" tutorial that provides some simple tips for even better application. It's worth watching…….
Now even though it's waterproof, you have a few minutes to wipe and reapply if you don't like the look. And, because it's a gel eyeliner, you have much more control over the application and can even place it deep in between the lash line for thicker looking lashes. 
Best eyeliner brush

The pointed brush does not fray after many, many applications. I've had mine for almost a year and it goes on as smooth as it did with the first application. 
The eyeliner brush is made from the same high-quality bristles most markup artist use. Also, it won't absorb gel eyeliner which keeps it clean and hypoallergenic.
Awesome eyeliner colors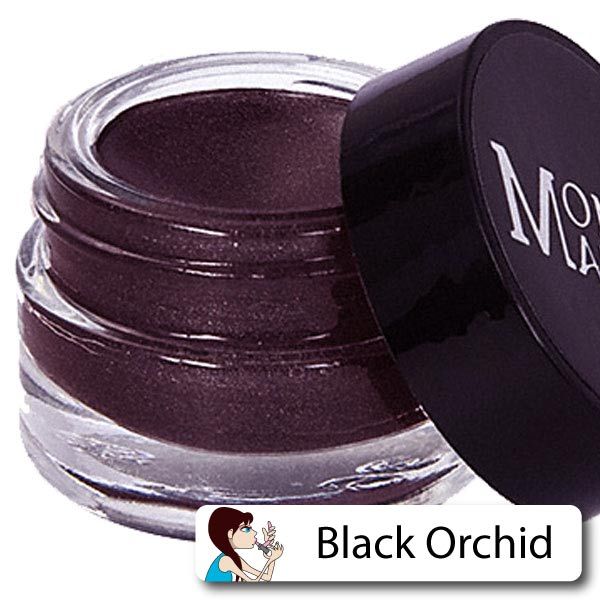 And, finally, there are lots great classy colors to choose from.
Let's face it ladies, if you're over a certain age, you don't want to wear bright, garish eyeliner colors. 
Debra offers the classic colors such as black, brown and gray, but there also other delicious and sexy colors choose from like Black Orchid – which is a beautiful black/burgundy color – and my favorite.
 Why I like this waterproof gel eyeliner
7 Great reasons why I like this waterproof gel eyeliner:
thick eyeliner gel makes application easy
pointed eyeliner brush is thin and won't fray for more control
won't run like most liquid eyeliners do 
brush never dries out
waterproof, smudge proof and, tear proof
lots of great colors to choose from
smooth application for older, aging eyes and wrinkled eyelids

Home

›
Makeup How To
› Best Waterproof Gel Eyeliner
Like This Page?  Please Share :-)

Check us out at these locations:
ABZ Newsletter
Sign Up For Special Offers, Updated Pictures, New Product Information, Anti-Aging News, Tips and More.....
Additional  Information  You  May  Like: