Topical Hyaluronic Acid Studies  

Benefits of hyaluronic acid for aging skin
After reviewing a ton of hyaluronic acid studies - I don't know why I haven't considered trying hyaluronic acid, especially since there are documented studies indicating it's for firmer skin.
Research shows it can make a significant difference in the appearance of your skin within a few weeks. And best of all, the results of long term benefits are just as impressive. 
But, then again, I'm a bit jaded. Like many other women - I've been disappointed by the grand promises of skin care products before...
So I'm not getting my hopes up until I've had a chance to try myself.
Hyaluronic acid benefits?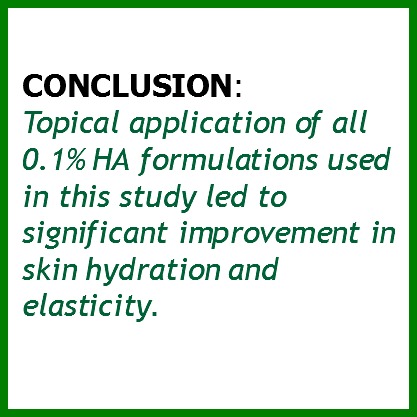 So what is hyaluronic acid and what does it do?
Well, to start, hyaluronic acid (HA) is naturally present in the skin's extracellular matrix and has strong water-binding ability. Which means it holds up our skin – sort of like a physical scaffold. 
This is important for giving skin that firm, thicker appearance. 
Levels of hyaluronic acid decrease with age. And while you can't replace natural levels studies show that topical hyaluronic acid - in the form of creams or serums  - can help improve the appearance of dry skin and fine lines.
Studies on topical hyaluronic acid in skin care suggest that it's excellent in increasing skin moisture, elasticity, firmness, and even works as an antioxidant to slow cellular skin aging.
And because it helps improve skin elasticity and hydration – it can help decrease the depth of wrinkles (plumper, firmer skin means less visible lines and wrinkles), sometimes as quickly as 2 to 8 weeks. 
Hyaluronic acid in anti-wrinkle eye creams
For me, the most exciting study was the ability of hyaluronic acid creams and serums to fill-in the lines and wrinkles around the eyes. This has been an area of concern for me for many years. 
While I haven't found a cream or even a cosmetic procedure that can completely reduce those tiny lines right under the eyes, I did find that small amount of topical hyaluronic acid serum can help soften them. 
I don't know why I haven't thought about trying hyaluronic acid for the eye area. It makes sense that if this ingredient can provide super hydration - which can plump the skin - it stands to reason that this can help fill-in those crinkly lines and wrinkles.
NOTE: To further help reduce the look of crepey skin and under eye puffiness,  I also use the Instant Eye Tuck Serum and Illuminating cream which contains acetyl glucosamine and niacinamide. I've been using them both for years and I can see results in minutes.
I apply the hyaluronic acid first, then let it soak in for about 10 minutes. Then I lightly massage a tiny drop of the Eye Tuck Serum to help "tuck" away puffiness and smooth out crinkly lines.
The trick to getting the best results is to make sure the hyaluronic acid is completely absorbed before applying the Eye Tuck serum.
Why type of hyaluronic acid serum is best?
There are a few things to consider before buying a hyaluronic acid serum or cream. Look for products that contain one or all three of the characteristics listed below for the best results:
Second, check to see if it's multi-molecular. This means the product has multiple weights so it can be absorbed into different layers of the skin. NIOD Multi-Molecular Hyaluronic Complex is good one to try.
Third, hyaluronic acid degrades pretty quickly. Look for products that indicate they have a slow-release formula. The longer it stays on the skin, the more plumping action your skin will receive. Right now, the only company I am aware of that makes a slow release hyaluronic acid serum is SkinMedica's HA5 Rejuvenating Hydrator. The only problem is it's more expensive.
By the way  if you have very dry skin, here is a product I've used before, and it's super hydrating. It's too much for my skin to use during the summer, but I do love this during the colder, drier winter months. It's called Anti-Aging Duo by Zenmed.
---
Questions/Comments or Just Wanna Chat?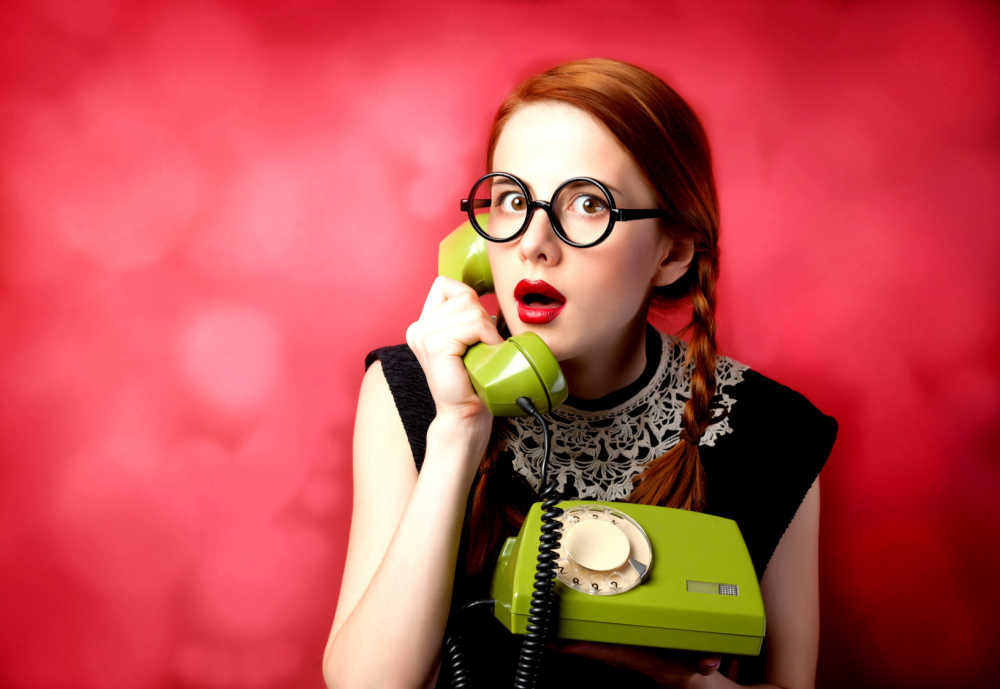 Visit the Anti-Aging Beauty Blog or contact me here.

Check us out at these locations: