Face Exercise Tips
I'm very happy with my face exercise program and love the results. However, once I turned 55, I noticed certain areas of the face were not responding as well, especially around the lower mouth, jaw, and neck area. 

I've been doing Carolyn's facial exercise program for many years. But, over time I got lazy and omitted some very simple, but significant steps because I didn't think they were important.

Oh, boy, was I wrong!
I didn't realize how essential a few simple steps are for achieving and maintain great looking results year after year.
In just few short weeks of adding them back into my workout, I began to see improvements.
And, the interesting thing is, I'm older than when I first started this facial exercise program, but am able to maintain the same firmness.
So, what are these key essential face exercise tips?
-wet face massage
-dry face massage
-rest in between workouts
The funny thing is – the massages only take a few extra minutes to do. So I don't know why I eliminated them in the first place!
Face exercise massage breakdown
Note: Anytime you massage the face, the muscles should be taunt. To do this: make an O shape with your mouth. Then curl your lips over your upper and lower teeth and contract the facial muscles by trying to smile.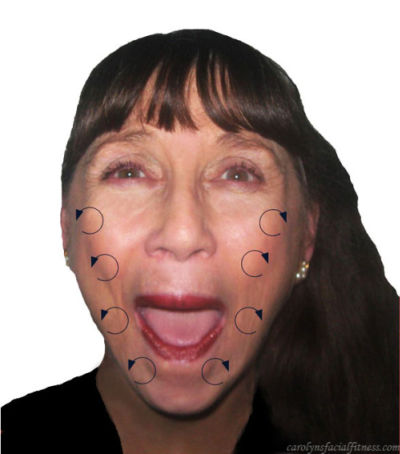 Wet Face Massage (called the Circle Up Rub) - Contract the face as described above.
Then simply make tiny counter-clockwise circles with your wet fingertips starting at the chin and moving to the hollows of the cheeks, the apples of the cheeks and ending at the temples. Massage all 4 areas for a count of 10.
This massage helps to smooth and firm the skin and eliminate fine lines and wrinkles.
Perform this on wet skin only. I found the perfect time to do this in the morning and evening when I'm washing my face or in the shower.
Dry Face Massage (called the Face Firmer) – Contract the face as described above. Then, using the heels of both hands start at the corners of the chin. Press firmly and massage the underlying muscle counting to 10. Then LIFT hands - do not slide - and move up an inch and massage again. Continue this until you've reached the temples. 
The Face Firmer massage helps to firm and tone underlying muscles and builds volume, especially to the hollows of the cheeks. You only need to do this massage a few times a week after your face exercises.
Rest In Between Workouts – More exercise is always NOT better. It's important to give your facial muscles time off in between workouts helps ensure a smooth look.
Exercising too often not only causes distressed looking skin but can contribute to an overbuilt, uneven appearance.You want a look that's firm, tight and lifted, not muscular or broad. 
So it's important to aim for a balanced exercise schedule…………………
My face lifting exercise routine
My schedule was not balanced. I had an "all or nothing" approach. After missing a few weeks of exercises, I would try to catch up and workout every day for months. Then slack off for a few months. On and on…….
And while I was happy with my overall look, certain areas that bothered me were not responding. Mostly the lower face and delicate areas (like under the eye and neck) were starting to show signs of stress.  
After consulting with Carolyn and answering a few questions about my face workout habits – her customer support is excellent by the way – she explained that my schedule was too erratic. 
Contrary to what I thought, more exercise is not better and playing catch-up will not bring about the best results. 
She suggested (in addition to adding the massages back to my routine) I should try to follow a balanced weekly schedule – working out 3 days a week with at least 2 days off in between.
It's important to keep a schedule that is as evenly spaced as possible throughout the week. Plus, this routine makes it easier to become a habit. 
It's only been a few weeks since I started following these face exercise tips, but I can already see it works. I'm documenting my "before and after" progress with pictures and will post them here in a few weeks.

Home

›
Face Tightening Exercises
› Face Exercise Tips
Questions/Comments or Just Wanna Chat?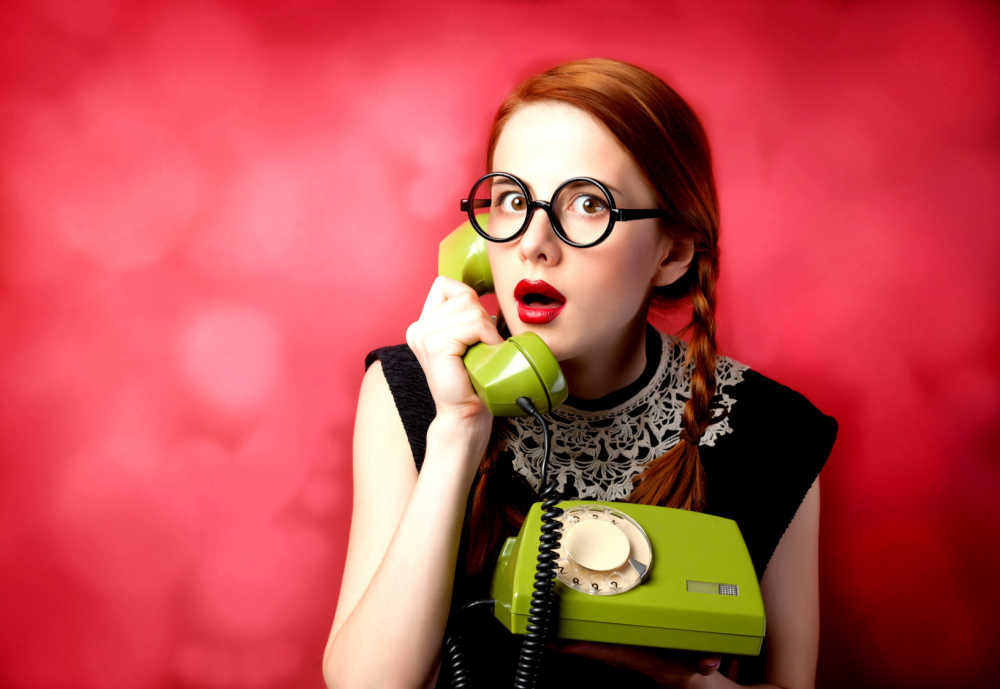 Visit the Anti-Aging Beauty Blog or contact me here.

Check us out at these locations:

ABZ Newsletter
Sign Up For Special Offers, Updated Pictures, New Product Information, Anti-Aging News, Tips and More.....
Additional  Information  You  May  Like: