Aging Skin with Acne - How to treat pimples and wrinkles
Aging skin with acne -aka- pimples with wrinkles can be a confusing and difficult problem to solve. 
But, there are anti-aging acne treatments that can help solve both complexion issues at the same time, while leaving your skin looking better than before.
Here we'll show you a few gentle and age appropriate options to treat both acne and wrinkles and get great looking skin at the same time.
Click here to skip straight to the treatment list.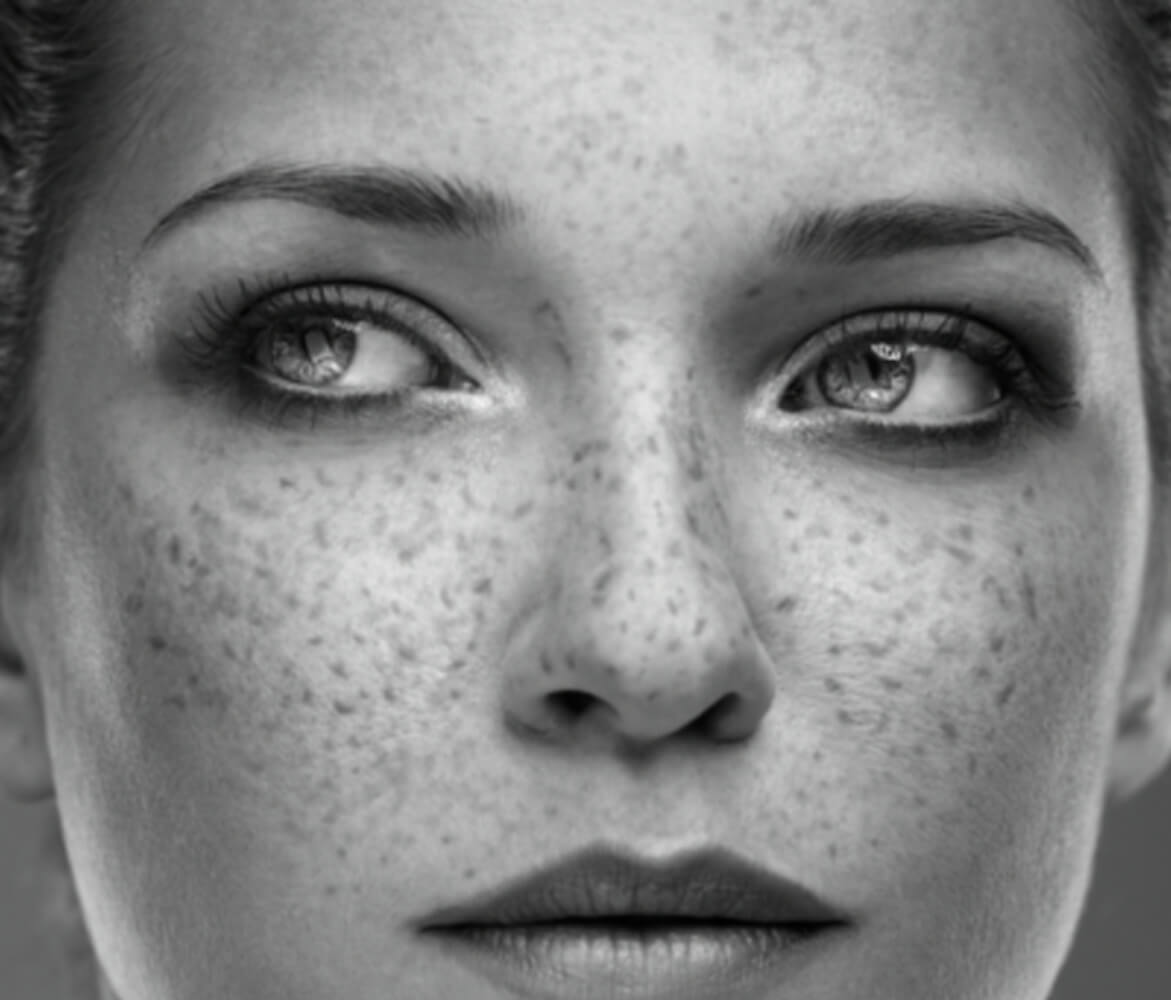 Adult acne causes
Why am I getting acne pimples and breakouts now?!
There doesn't seem to be one clear reason or answer why some older adults experience breakouts.
But generally speaking, if you've had clear skin most of your adult life and are suddenly experiencing breakouts, it could be due to the following:
Hormone fluctuation
Menopause
HRT
Cessation of oral contraceptives
Using the wrong anti-aging products and creams
Certain medications like anti-seizure or anti-depression meds
This type of adult acne - sometimes called hormonal pimples - generally affects the lower face around the cheeks and especially the chin in white women. In women of color, the breakouts are more towards the upper side of the face and along the hairline.
What NOT to do
Choose anti-aging & acne products wisely: Here is where trying to combine anti-aging products with acne treatments can be confusing. We'll you show the appropriate products at the end of this article.
Wrong Anti-Aging Products - At this age, many women may be using anti-aging products to help combat dry skin - which is very common over 50. However, some of these products may irritate or clog pores, causing more breakouts. For example:
Petroleum and wax-based moisturizers - may help with dry, parched skin, but can clog pores, leading to more breakouts, blackheads, and enlarged pores.
Wrong Acne Products - The first thing many think of when trying to get rid of pimples is to dry the pimples and the skin.
While it might work once in a while, the long-term effects can cause rebounding.
Rebounding is when the skin's oil production ramps up in response to excess drying... leading to even more breakouts!
Also, constantly switching back and forth from greasy moisturizers to over-drying acne products does not help with wrinkles and will not promote clear, glowing skin.
Acne & aging skin care tips
Always use a gentle, oil-free, non-soap cleansers and light moisturizers with natural emollients and oils. These moisturizers may cost a bit more, but they're better than some cheap moisturizer full of waxes, petroleum, dyes, and fragrances.
I never understood why companies put fragrances into moisturizers!
In addition, use products (exfoliants, scrubs and peels) that contain natural fruit acids, like lactic and glycolic acid, which will naturally hydrate dry skin, reduce the appearance of fine lines and wrinkles, all while keeping the pores clean and clear. 
Never use acne products formulated for teenage acne. The acne washes, toners, and lotions often contain drying ingredients like benzoyl peroxide which may be great for younger skin but can be much too drying for sensitive senior skin. 
Basically, choose products that are pH balanced and contain clean, simple ingredients. Stay away from products that contain coloring agents, fragrances or waxes.
Active ingredients for adult acne and anti-aging skin
The Good News
Many skin care products contain active ingredients that not only help with acne and pimples but can also slow skin aging.
These "age-appropriate" acne treatment product lines are multitasking as they help reduce breakouts while imparting skin-smoothing and brightening, restorative, pore-minimizing, and youth-enhancing properties.
Trial and Error 
Sounds great right? The only downside is finding the right product for your needs might be a trial-and-error situation. 
You might have to try a few different skin care products before you find the right fit for your needs. Once you try one, stick with it for a few weeks before you decide whether it's helpful or not.
Anti-aging acne products
NOTE: Keep in mind that over-the-counter acne products (such as the ones mentioned below) are best used for mild cases only. If your situation is severe, these treatments my not be appropriate and, in some cases, my cause facial irritation or even skin damage. 
It's best to seek advice from a dermatologist if you have a pattern of deep inflammatory red and tender lesions. Also, if you suffer from redness or flushing as this might be rosacea which requires prescription medication.
Let's look at some treatment options that can help with aging skin as well as acne. We'll start with the basics. A
few simple options to see if that's all your skin needs to prevent and heal occasional breakouts and pimples. 
Then we'll include more powerful anti-aging acne treatment suggestions.
Note: Most of the products suggested here are ones that I use or family members (like my husband) and friends use because they have slight issues with acne, aging, and rosacea prone skin.
The company I'm suggesting here formulates nothing but product solutions for aging troubled skin, so they know what they're doing and how to create excellent products with full money-back guarantee.
The basics - Anti-aging acne products
Acne Face Wash- This doctor-formulated wash is perfect for aging-sensitive skin or skin undergoing aesthetic treatments like peels and even acne medications.
It gets your face clean without upsetting the skin or the natural oil balance.
AHA/BHA Refining Scrub – This natural face scrub for acne contains organic aloe Vera, jojoba beads, and of course, natural fruit acids which help clear pores and reduce fine lines and
wrinkles.
These types of scrubs can also help promote collagen production. This is a great option if you only have small breakouts or comedones, which are bumpy pimples under the skin caused by clogged hair follicles.
Is this all you need for aging acne skin?
The combo of the acne wash and the organic face scrub might be all you need for clearer, smoother, pimple free skin, with fewer lines and wrinkles too.
Personally, I use this the scrub a few times a month just for the anti-aging benefits. Older skin needs help exfoliating dead skin cells.
This not only makes your skin look more radiant, dewy and smooth, but your other skin care products will be better absorbed as a result.
Anti-aging acne kits for extra oomph
Still not having any luck reducing breakouts?
Then it might be time to move onto anti-aging acne kits. These kits usually contain a gentle acne wash cleanser, a toner/serum, an exfoliating scrub and a gentle but protecting moisturizer.
It's much less expensive to purchase these items in a kit, rather than individually.
Anti-aging Acne Kits
Skin Eraser Duo - This is my FAVORITE anti-aging kit. I've been using it for over 10 years just for the anti-aging effects. Never realized how it is effective for acne too. 
It consists of two steps:
A skin resurfacing serum that contains a combo of glycolic acid, hyaluronic acid, lactic acid. These natural acids help remove dead cells, clear pores and hydrate the skin. Your skin will instantly look dewy and hydrate after one use.
A skin corrector that helps reduce spots and discoloration.
This duo is perfect to brighten the skin, reduce brown spots, acne spots and discoloration as well as wrinkles and lines.
Acne Rosacea Skin Care Bundle – This kit contains everything you need. A gentle cleanser, oil free moisturizer, support serum and AHA/BHA toner to unclog pores and prevent breakouts and pimples. This is best for those who have normal to slightly oily skin.
Anti-Aging Rosacea / Acne System – This kit contains the same products as above, it adds a nutrient rich spray (like a toner for damaged sensitive or hyper-reactive skin) that's prone to redness and breakouts. This is best for those with dry skin.
The difference is this kit listed above is that this system swaps out the oil free moisturizer for a super hydrating (non-pore clogging) Omegaceramide+ Recovery Moisturizer.
About the Omegaceramide moisturizer – this moisturizer contains Omega Ceramides which are molecules obtained by a patented, green, enzymatic synthesis that allows Omega Essential Fatty Acids to be stabilized in a ceramide cream form.
This kit is excellent for those with dry, parched, wrinkled skin who also suffer from acne and rosacea.
While rosacea usually requires a prescription to prevent permanent skin damage, most people still have issues with redness and rosacea pimples.
That's why it's very important to use specially formulated products if you have rosacea with pimples.
My husband has rosacea and uses a prescription cream, but he still has issues with red blotches and rosacea pimples. The kit listed above along with a gentle oil-free sunscreen has really helped his skin stay calm and clear.
Want more free tips and ideas for aging skin with acne or rosacea using these and other products, click here.
Sunscreen for sensitive or aging skin with acne and rosacea
You don't want to use a general all-over body sunscreen on your face ever, especially if you have rosacea or acne-prone or sensitive skin.
Always use sunscreens made just for the face only.
And, if ever use any type of anti-aging, acne, or rosacea treatments such as the ones listed above, you must a sunscreen. Many of the active ingredients found in these treatments can make your skin sensitive to the sun.
Plus, in addition to sun exposure accelerates skin aging and exacerbates acne and rosacea conditions - causing further sun damage.
Sunscreen for oily and dry skin acne 
One of the best sunscreens my husband's tried was an oil-free face sunscreen formulated for sensitive acne or rosacea prone skin.

I started using this too - even though I don't have an issue with acne or oily skin - but I just like the light, non-greasy, super absorbent feel of this sunscreen lotion.
It's not a cream, it's more of a light lotion and feels great.
But regardless of which sunscreen product you choose, just make sure to always use it daily if you have troubled skin and especially if you're treating aging skin with acne.
Face massage for acne - natural acne & anti-aging treatment
Many people often ask: "do facial massages cause acne?" The answer is no. If anything, there are several benefits of facial massages for acne and aging skin. 
It doesn't have to be the all-out professional facial massage. Just a quick light massage every time you apply your nightly or morning moisturizer. Just enough to stimulate and decongest the lymphatic system
In addition, it can help your overall complexion by reducing fines lines and crepey skin too!
According to renowned dermatologist, Dr. Barbara Sturm, "the stimulation of lymph node drainage is highly recommended for acne. With regular treatment, the symptoms of a congested lymphatic system can be dramatically reduced, improving the skin's appearance."
Just make sure you apply a light non-oily serum or use your favorite moisturizer and give your face a quick massage. 
Here is a really quick and easy massage you can do each time you apply your moisturizer. Click here to be taken to another page showing how to do this easy face massage. 
Acne treatment may help with aging skin
While it may seem like a hassle treating aging skin with acne, you see many of the acne treatments also benefit aging skin.
So it's something you should be doing as you age anyway, especially if you want to age well and have beautiful glowing skin well into your later years.

A: Gentle acne treatments formulated for older skin can help improve the appearance of older skin and wrinkles.

That's how Retin-A was discovered. It was originally formulated for acne, but users found it helped reduce fine lines and improve skin tone and quality.
---
Questions/Comments or Just Wanna Chat?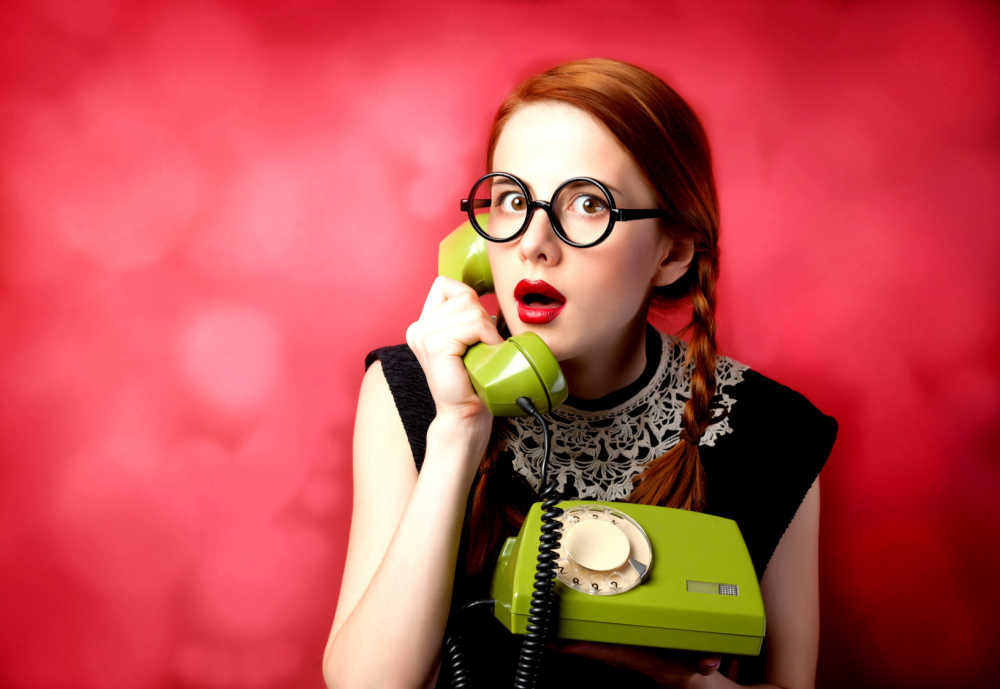 Visit the Anti-Aging Beauty Blog or contact me here.

Check us out at these locations: