What is UPF Clothing: What you need to know
What is UPF clothing, how does it work, how to choose sun-protecting clothes and is it worth the money?
We'll answer these questions and show you where to find stylish and fashionable sun protection clothing for women.
UPF sun protection clothes are not just for the beach
Sun protective clothing is made from specially treated cloth that offers protection against the sun's harmful rays.
These high-tech fabrics are treated with chemical UV absorbers or dyes to prevent some penetration from UV rays.
When most of us think of clothing with UPF protection, we usually picture those tightly woven, spandex long sleeve rashguard shirts with bright logos on the sleeve or chest.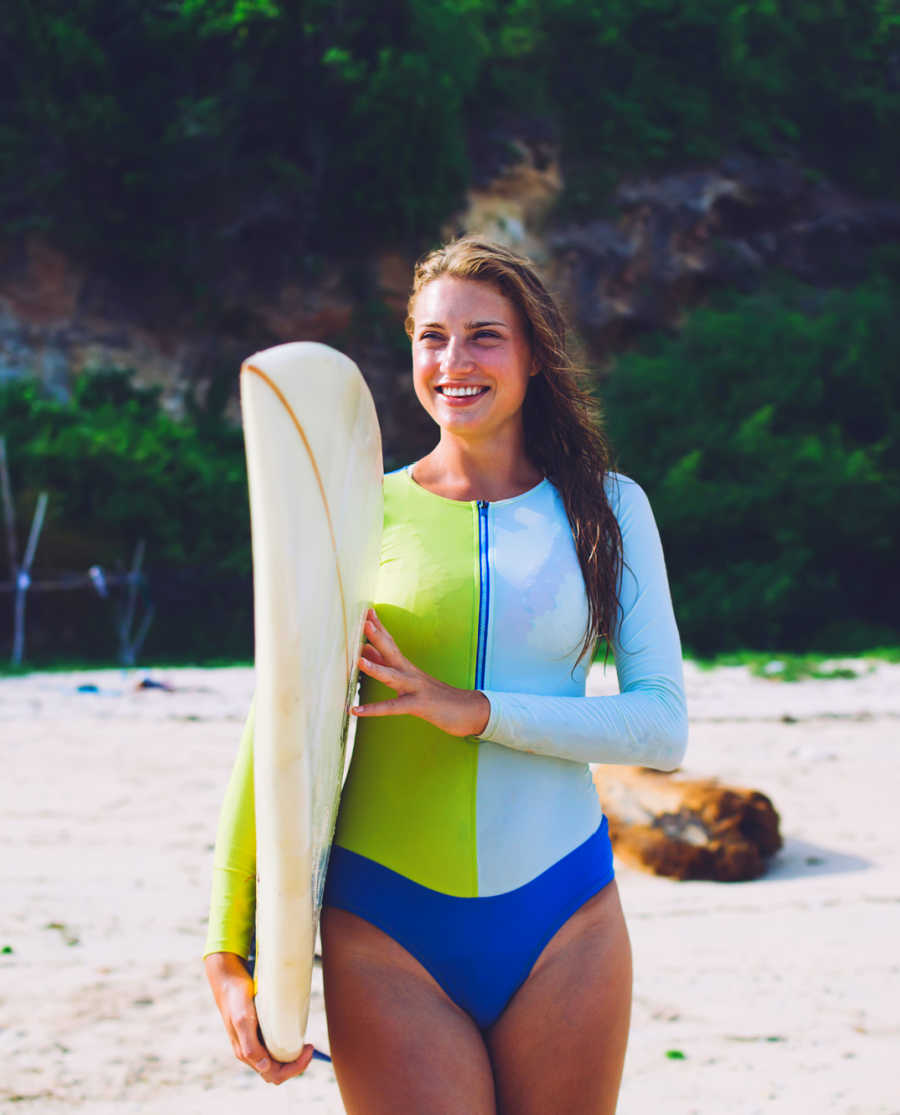 But today's sun protecting clothing is not just for the beach!
These days you can find stylish UPF clothing that come in a beautiful array of styles, fabrics, and colors. And can be worn anywhere.
From hats and scarves to t-shirts, button-front blouses, pullovers, jackets, swimsuits, and cover-ups and tunics.
There is a wide variety of UPF-rated clothing that can help protect your skin against the sun's harmful rays.
UPF ratings on clothing
What does UPF mean?
An Ultraviolet Protection Factor (UPF) tells you how much UV radiation (that includes both UVB and UVA) a fabric can block.

How does UPF clothing and rating work?
So, for example, clothing with a UPF 30 rating allows about 3 % of UV rays to pass through. 
And a UPF 50 rating will block 98 percent of the sun's rays, allowing 2 % to pass through. This helps reduce your sun exposure risk significantly.

Why is it important?
This means you can spend more safe time outdoors without damaging or aging your skin. And, skip the hassle of reapplying sunscreen every 90 minutes.
What the Skin Cancer Foundation says about UPF clothes
The Skin Cancer Foundation suggests covering up anytime you're outdoors and exposed to UV rays. They agree that clothing can provide significant protection and, unlike sunscreen, won't wear off.
They state that "The more skin you cover (high neck, long sleeves, pants), the better, and a hat with a wide brim all the way around (three inches or more) is best because it helps shade your eyes, ears, face and neck. Also, wear UV-blocking sunglasses to protect your eyes and the skin around them."
To qualify for The Skin Cancer Foundation's Seal of Recommendation, a fabric must have a UPF of at least 30.
When you have a rating of 30 to 49, you're pretty well protected, but a rating of 50 offers the best protection possible.
The UPF rating is a measure of how much of the sun's ultraviolet radiation is absorbed by a fabric.
The higher the UPF rating, the more effective a fabric is at blocking out UV radiation and thus providing protection against skin cancer.
Are UPF clothes worth the money?
The truth is, sun protective clothing is not cheap. And, if you wear it often, you may need to use a special UV detergent to prolong the protection capability.
Also, after about 30–50 washes, the UV protection weakens for most clothing, and they will have to be replaced.
So, it really depends on your lifestyle, where you live, how much time you spend outdoors and how worried you are about skin health.
If you live in a warm climate and are outside often, or you've had (or are prone to) skin cancer, then I'd say yes! It's worth it.
Skin cancer is not pretty or fun.
Personally, I live in an area where we have close to 300 sunny days a year. Plus, I swim a lot. So, for me, it's worth the extra expense not just for the peace of mind, knowing that I'm protecting my skin, but for the comfort too.
UV protective shirts and hats help to keep me cool on a hot day when the sun is beating down. Plus, I freckle all over and am prone to brown/age spots. 
How to care for UV clothing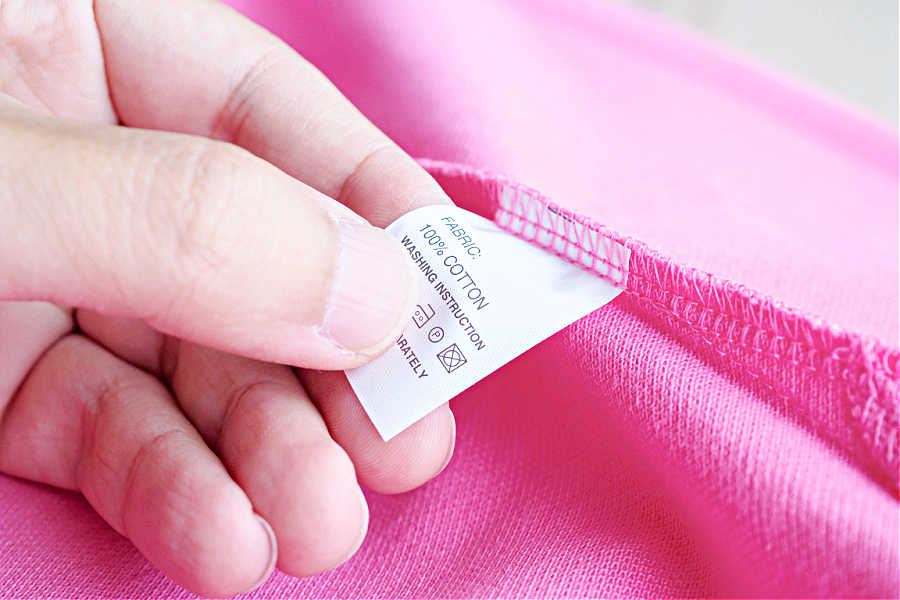 At one time, it was suggested that you do not wash UV clothing in detergent too often, just wash by hand, and use a very delicate detergent.
To this day, I still just rinse and hang dry my UV clothing and maybe throw it in the wash with mild detergent every other wear.
However, these days, UPF clothing is more durable, last longer and is much easier to care for. Many can be washed every time and some are even guaranteed not to lose its UV protection.
Your best is to always follow the label instructions.
Benefits of UPF Clothing
Clothes with ultraviolet protection factor offer a wide range of benefits for those who are worried about skin health and/or spend a lot of time outside.
Here are just a few key benefits of UPF clothing:
1. Skin protection: UPF clothing can block up to 98% of the sun's harmful UVA and UVB rays, which can help protect your skin from sunburn, skin aging, and even skin cancer.
2. Convenience: No need to reapply sunscreen! UPF clothing doesn't need to be reapplied every few hours. With sunblock clothing, you're protected all day.
3. Comfort: Most sunblock clothes are made from lightweight, breathable fabrics that can help keep you cool and comfortable in hot weather.
4. Environmentally friendly: Wearing UPF clothing can reduce the amount of sunscreen you need to use, which can help reduce your environmental impact by reducing the number of chemicals that end up in the water.
Overall, wearing sun protective clothing is a great idea for anyone who spends a lot of time outdoors, or is worried about skin cancer. 
UPF clothing for women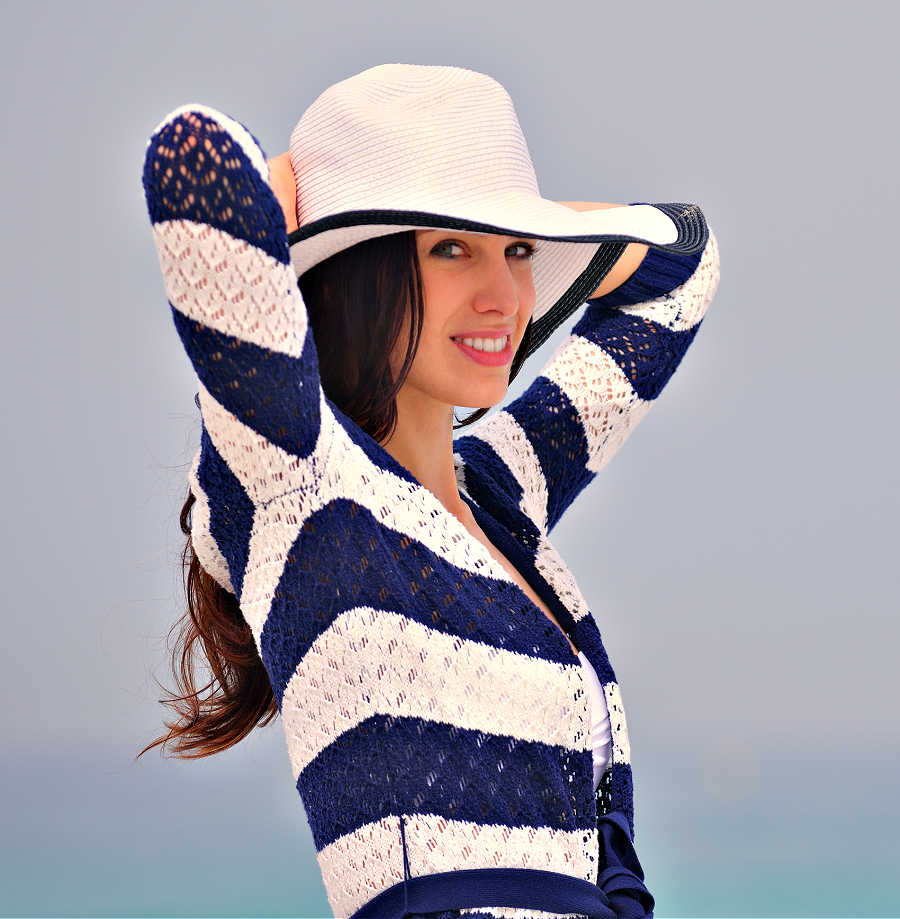 When UPF-rated clothing was first introduced, it wasn't very fashionable or stylish.
But all of that has changed, and there are some beautiful and functional UPF women's clothing available online.
From beach wear to yoga and casual daytime looks, there is a lot to choose from.
To make sure you're getting the best protection, purchase from companies that specialize in UV protection garments. When choosing, first look for the UPF rating on the garment's label or hang tag.
I always look for a rating of UPF rating 50.
Generally, darker clothes with dense weave offer more protection. However, there are some companies that offer light colored clothes with a UPF 50.
My favorite for beautiful and super stylish UV clothes is Ambernoon.

---
What is UPF Clothing: FAQ
A: It depends on how often you wear them (like seasonal summer wear is usually only worn a few months of the year) and how often you wash them. Typically, UPF protection clothing can last up to one year or up to 40 washes.

TIP: If your sun-protective clothing consists mostly of beach wear, try not to wash it after each use. I just rinse it well and let dry naturally. Then at the end of summer, I'll wash the items and put them away until next year. This will extend the life of the ultraviolet protection factor for another year.
A: Most UPF clothes are simple to care for and can be machine washed.

However, it's best to follow the manufacture's instructions on how to care for them. There are so many styles and materials depending on what type of clothing you're wearing. 

For example, an everyday sundress may not need the same care as a bathing suit cover up or rashguard shirt.
A: According to most UPF clothing manufacturers, they say you do not need to apply sunscreen under UV clothing. But, if you do, make sure it's completely absorbed before putting on your clothes to prevent staining.
A: Yes, I think so. They're breathable and lightweight. And items like a rashguard top that's worn in the water will keep you much cooler for longer once you're out of the water.
A: That depends on the company. There are some manufactures that say their UPF sun protection never washes out. Coolibar is one of them. But they may cost more.
A: In terms of normal everyday apparel, that's not treated, your best bet is to wear loose-fitting items that contain natural lignins (such as unbleached cotton) because it helps to absorb UV rays.

Fabrics like shiny polyesters or satiny silks can also help by reflecting UV rays.

However, for the best protection, the Skin Care Foundation suggests clothing that's been chemically treated with UV absorbers and has a UPF rating of 30 or higher. A UPF rating of 50+ offers the best protection.
A: SPF stands for sun protection factor and is used to measure how long a sunscreen cream/lotion will provide protection from UVB rays only.

For example: If your skin starts turning red after 10 minutes in the sun, a sunscreen with an SPF rating of 15 can offer protection up to 15 times longer.

UPF stands for Ultraviolet Protection Factor. It measures the amount of both UVB and UVA rays that can penetrate through the fabric and reach your skin.
---
Questions/Comments or Just Wanna Chat?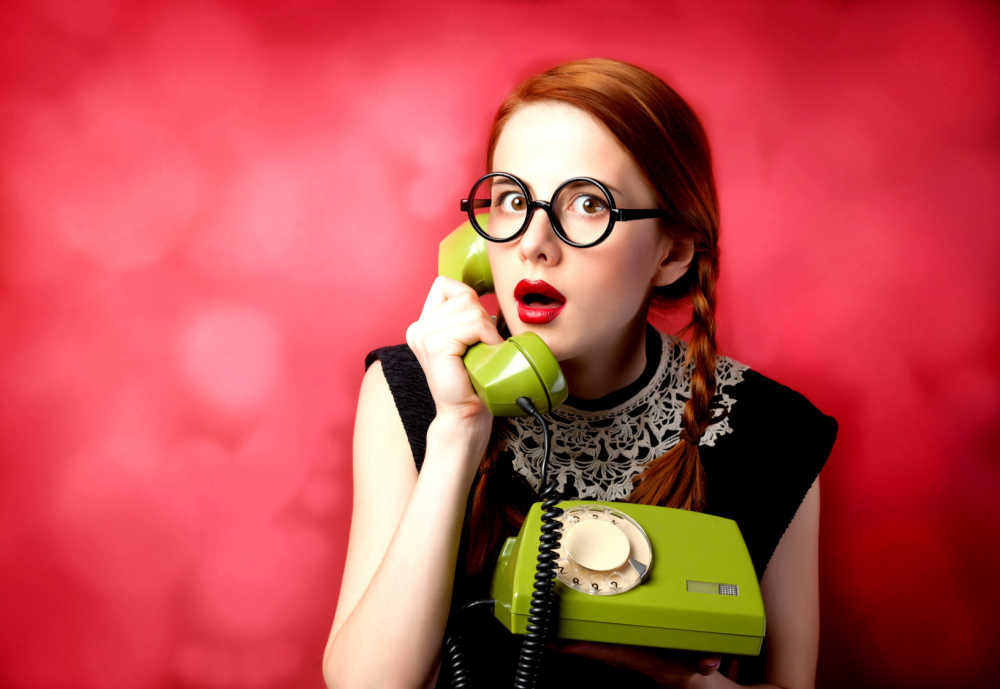 Visit the Anti-Aging Beauty Blog or contact me here.

Check us out at these locations: