By Tiffany Brenning 

Beauty Products that Work Wonders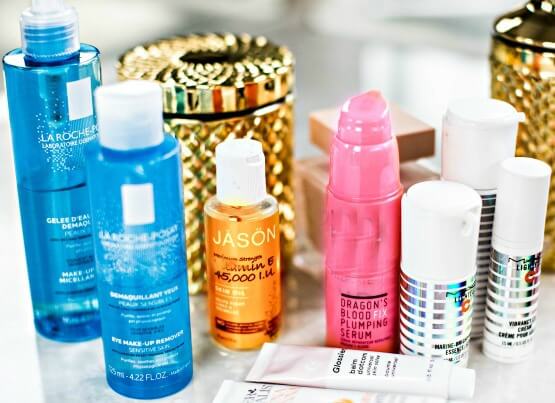 Living longer and aging well is a beautiful thing. But it's important to adjust your skincare routine every so many years to meet your needs.
Some beauty products become obsolete as we age, as a mature face has different needs than a younger one.
If you use the right pro-aging products for your skin type, you should see results. These products focus on added moisture, antioxidants and increasing cell turnover, to keep looking healthy and radiant.
You may not notice any change immediately, but taking before/after pictures works well as motivation. 

User and Dermatologist Recommendations
The anti-aging products below have been chosen based on both user and dermatologist recommendations. 

It is hard to find the best products by exclusively looking at manufacturers' claims or best-selling brands.
Many products are promoted through massive marketing campaigns, so some of them are effective just in theory, with some slight skin reactions here and there in practice.

Websites that operate independently from the brands are the best resources for finding out more about a product. On such sites, product charts can fill your information gap with products' pros and cons and budget comparisons. 

Now Let's See This Years Best Beauty Products so far:
Baebody Eye Gel
Eyes are prone to wrinkles and expression lines. Some eye creams work as treatments for age-related symptoms such as fine lines, eye bags or dark spots. Baebody eye gel stands out because it uses plant-based ingredients as active agents and popular skin renewing chemicals like hyaluronic acid and plant stem cells.

The eye gel also contains vitamins C and E, two vitamins that clear, revitalize and brighten the thin skin under your eyes. Also, the product naturally boosts collagen production for long-term effects.
Baebody eye gel is one of the best of its kind as it contains no fillers or parabens. In May, it was deemed the "best eye cream on Amazon."

DHC CoQ10 Quick Gel Brightening Moisture
Coenzyme Q10 is an antioxidant that supports skin elasticity and fights free radicals. The multi-action wonder cream from DHC prevents further wrinkling, while lightening your complexion due to the daisy extract and vitamin C.

The multi-purpose gel cream is very popular among people over the age of 30. The cream works as a toner, moisturizer, skin brightening agent, and makeup primer. Many love the product because of also acts like a very hydrating night mask (you will need to apply more quantity).

NARS Smooth & Protect Primer SPF 50
You use makeup a lot, and sometimes your pores feel clogged and your face is tired. That is why I also added a primer to the list of anti-aging beauty products you should use. The NARS primer helps makeup glide smoothly and stick to the face. It aims to enhance the look of your makeup.

The primer also protects your face against damaging environmental agents and it blurs imperfections up to the point that you no longer need foundation.

Vintner's Daughter Active Botanical Serum

It may cost around $185, but this serum is entirely natural and organic. The serum, contains a mix of grape seed oil and dandelion leaf inspired by a family winery in California, is nourishing for your skin as it absorbs quickly into the skin.

Vintner's Daughter added so many oils, extracts, and juices to the serum that it is hard to tell which one of them actually does the job. The product also contains alfalfa leaf, citrus flower oil, lavender flower, rosemary leaf extract, and turmeric root oil – among others. 

Neutrogena Rapid Wrinkle Repair

You can work on having a healthy and youthful looking skin even if you're on a budget. The $16 moisturizer from Neutrogena contains retinol and peptides to even out and firm the face skin. Moreover, it also includes an SPF 30, as per the American Academy of the Dermatology recommendations.

The product improves the skin tone, softens fine lines, and firms the skin after eight weeks of use. Wrinkles become even less visible after long term use, while the cream keeps the skin hydrated. It is a must-have because you only need to use it once a day, so a container lasts for more than a couple of months.

EltaMD UV Physical Board-Spectrum SPF 41

As you age, you need to protect your face even more against harmful UV rays. If decades ago, you used products with lower SPF or used sunscreen only when you went to the beach, things have changed now. Sunrays deepen the wrinkles and alter your pores' strength. This cream comes with SPF 41 which makes it suitable for both holidays and everyday outings.

The facial sunscreen from ElatMD doesn't irritate sensitive skin, and dermatologists use it after surgical procedures. Also, it is water-resistant and works without makeup thanks to its sheer tint.

Vichy Slow Âge Nuit

An anti-aging skin care routine doesn't imply that you must use more products. The Slow Âge Nuit works both as a night cream and a ten-minute hydrating mask. The cream contains resveratrol which supports your complexion until the morning. 

The multi-use night care product from Vichy works best for those who live in cities are exposed to dust and free radicals continually. This cream is also clinically proved to restore and revitalize aggressed skin.

Aveeno Absolutely Ageless Daily Moisturizer SPF 30

This daily moisturizer can work on both makeup and a bare face. Dermatologists love this product because it is consistent enough to handle both subtle and broad lines. Aveeno's moisturizer can replace three products – the moisturizer lotion, hydrating cream, and sunscreen.

The product can be used in your daily skincare routine. It protects you from irritation thanks to the blackberry and dill extracts that stimulate skin's elastin.

Anti-aging beauty products are at the center of an ongoing controversy because they seem to do wonders for some and nothing for others.
You should remember that perseverance is key as no product can entirely change your skin after just one or two uses. Test a product at least two-three months before handing out a final verdict.
About
Tiffany Brenning is a beautician and a freelance beauty writer. She started as a make-up artist in college (The Fashion Institute of Design and Merchandising, California) and soon begun to see that there are diverse ways of making a living in the beauty/fashion industry.

---
---
Questions/Comments or Just Wanna Chat?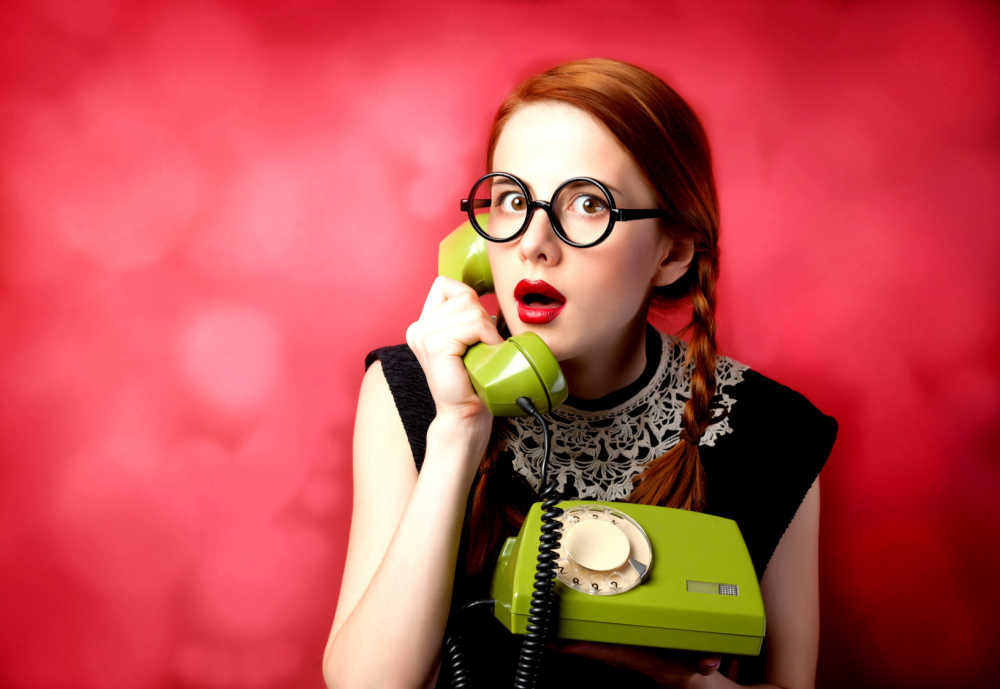 Visit the Anti-Aging Beauty Blog or contact me here.

Check us out at these locations: