Quick and Inexpensive
Anti-Aging Solutions
I love to find great anti-aging solutions – but the truth is ……I'm lazy!
I don't want to spend hours every night in the bathroom smearing on 6 different skin creams.
And don't want to spend hours in the kitchen blending and chopping natural ingredients each time I want to use at home beauty tips or remedies.
So, I always look for the easy way and cheap way out - Like home dermabrasion options. And of course I want them to work as soon as possible!!! Don't we all?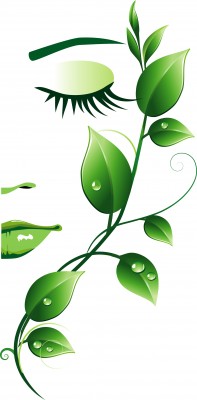 Probably my favorite and fastest beauty tips is a quick homemade recipe for Arm and Hammer facial scrub.
You will see a difference in a few minutes with this very cheap homemade scrub -  especially if you wear any kind of foundation makeup.......
You can also use this scrub as a natural blackhead remedy and for softer smoother, more beautiful lips :-)
Favorite tip to look younger in minutes...
One of my favorite treatments (but a little time consuming) is the home dermabrasion facial.
Now you can use your own (or store bought) dermabrasion facial scrub...........
Personally, I alternate between home/store scrubs and a microdermabrasion machine. 
However, the machine does take a little more time (about 15 minutes) to do the whole face, neck, and the top part of both hands (trying to lighten the brown spots on my hands…)
Homemade beauty tips for skin that glows
Homemade facial masks are a great anti-aging solution for skin that's in need of an infusion of nutrients and antioxidants.
While they can't make up for poor diet or lifestyle - applying freshly mixed, vitamin and mineral rich masks weekly can help protect your complexion.
While they're not too time consuming to use, they do take a little time and planning upfront.
But you can make a big batch and keep the mixture in an airtight container in the refrigerator for up to a week. 

TIP: When it's time to clean out the refrigerator - take any left over fruits, veggies, yogurt and mix together to make your own homemade facial.  Click here for recipe ideas....Homemade facial masks.
Don't think homemade facial masks work? Check out the complexion of women who use them on a regular basis.....Gorgeous!!
While you may not always see instant results  -  you should know that in the long term it's great to feed your skin much needed nutrients and vitamins that you won't find in commercial skin care  products.
Unless you use all natural, organic skin care products that are mixed up fresh before you use it.
Many people ask me about homemade wrinkle treatments. 
Well I don't really think anything (short of cosmetic surgery or prescription retinol creams) can completely eliminate wrinkles.
But, there are some natural skin tightening ingredients that can help soften lines and plump skin for a younger fuller look.
And what about puffy eyes? Well, there are a few quick remedies and simple massaging techniques that can help a bit........
Book mark this page - Anti-Aging Solutions.......As we'll be adding more tips and tricks for healthier younger looking complexion.

Home

› Anti-Aging Solutions






Like This Page?  Please Share :-)






Check us out at these locations:

ABZ Newsletter

Sign Up For Special Offers, Updated Pictures, New Product Information, Anti-Aging News, Tips and More.....



Additional  Information  You  May  Like: